The U.S. Department of State recently highlighted the work of Dr. Amy Gooden, associate professor of TESOL/Bilingual Education and co-director of our Institute for English Language Programs Beyond Borders.
Gooden, who was selected last year as an EL Specialist for the US Department of State for a project focused on English Language Teaching mentoring in Mexico, is one of three prominent educators featured in the State Department's English Language Programs article "Resource Use and Creation with Specialists Walter Henderson Jr., Amy Gooden, and Marshall Jones."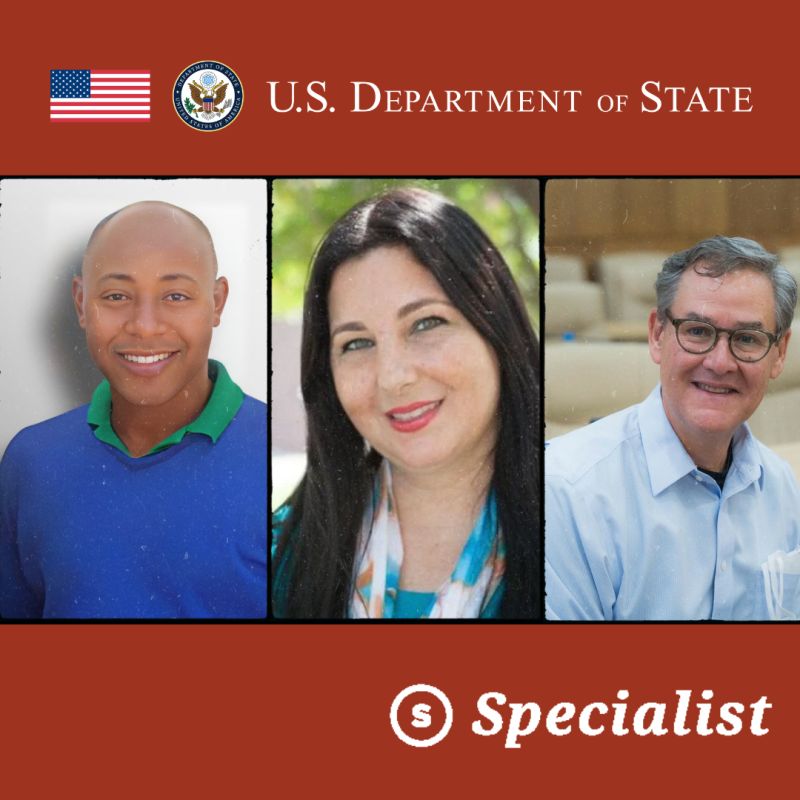 When Gooden was invited to lead an academic team in the revision of a Resource Guide for university Teaching English as a Foreign Language (TEFL) mentors and supervisors in Puebla, Mexico, the June 5 article states, "she couldn't have been more thrilled to lead something so relevant to her own professional interests."
"Given the trajectory of my own research, I was deeply thankful for and inspired by the opportunity to engage in mutual exchange of knowledge with colleagues in Mexico who had a shared vision for innovative approaches to promoting language teacher capacity," says Gooden, quoted in the article.
The feature reinforces the groundbreaking work of Gooden as a teacher of English to speakers of other languages (TESOL), as well as Lesley University's position at the forefront of innovative education practices around the world.
"I am humbled by and grateful for this feature article by the US Department of State EL Programs highlighting my public diplomacy work this year as an English Language Specialist in Mexico," Gooden says. "This experience was an unforgettable professional journey!"
Gooden has extensive experience working with teachers in and outside the United States. In 2021, she and Dr. Louise Michelle Vital, assistant professor of International Higher Education, worked with hundreds of educators in the Caribbean to create and support inclusive classrooms for neurodiverse students through a series of five virtual, weeklong workshops. Last year, the two also taught an innovative English for Education and Empowerment course to help Haitian immigrant parents assist their children with school and life success.
Also in spring 2022, Gooden served as a senior technical advisor for a USAID (United States Agency for International Development) Bureau for Economic Growth and the Environment-sponsored project in Morocco. She was a team member for a Global Data for Evidence in Education initiative, providing analytic and evaluation support. In that role, Gooden supported English language instruction reform in higher education and provided recommendations for Foundation Year and Language Education Higher Education Reform in Morocco.
This summer, Gooden consulted and created a research-informed fact sheet for the State of Montana's Office of Public Instruction in collaboration with WestEd and IES (Institute for Educational Sciences) on what the research suggests about world language standards, especially for indigenous and ASL language learners, to inform the revision of their state standards.
The other educators highlighted in the federal English Language Programs article were based in the Dominican Republic (Henderson, an educational consultant at the Dayton, Ohio-based Westchester Education Services) and Vietnam (Jones, of Winthrop University in Rock Hill, South Carolina).