Graphic by Daniel Serrano '22
Professor Sunanda Sanyal was selected in the spring as a Fulbright Scholar for 2023-2024. The  the Fulbright Scholar Awards are prestigious and competitive fellowships that provide scholars with an opportunity to conduct research abroad, according to the Fulbright organization.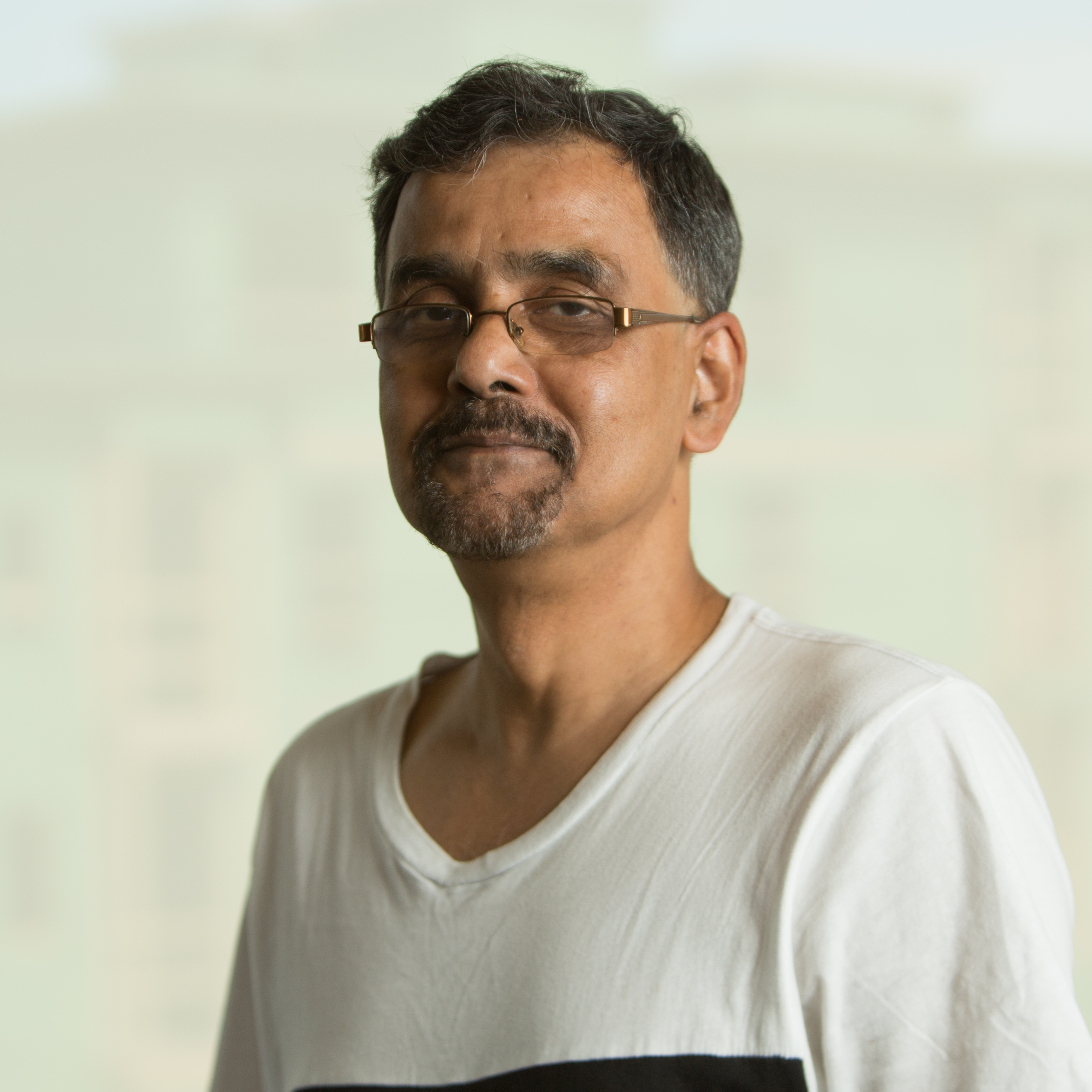 As a Fulbright Scholar, Professor Sanyal — a faculty member in the Division of Integrated Studies in our College of Art and Design (LA+D) — will conduct research focusing on the significance of public monuments and civic statuary in Kolkata, India.  Sanyal is an art historian originally from India. He is interested in the politics of representation and identity and contemporary artists from former colonies in global discourses.
"Over the past decade, I have had the pleasure of working closely with Professor Sanyal as a colleague in the Art History & Critical Studies program at Lesley University," Stuart Steck, chair of the Division of Integrated Studies at LA+D, wrote in a recommendation letter. " In that time, Professor Sanyal has made significant contributions to both Lesley University and the field of art history.  Indeed, Professor Sanyal has proven himself to be a supportive colleague, prolific scholar, and dedicated educator."
By tracing the history civic statuary since the start of colonial rule, Sanyal will examine the complex relationship between public art and its political contexts, but he will explore the evolving role of public images in Kolkata's popular culture.
The benefits of a Fulbright Scholar Award extend beyond the individual recipient, the organization states.
"Fulbright Scholars raise the profile of their home institutions as well," wrote Ethan Rosenzweig, deputy assistant secretary for academic programs in a letter notifying the university of Sanyal's Fulbright selection. "We hope that Lesley University can utilize Dr. Sunanda Sanyal's engagement abroad to establish research and exchange relationships, connect with potential applicants and engage with your institution's alumni in the host country."