See what life could be like here.
Can you picture yourself here? There's only one way to find out for sure: Visit. Visiting campus is an important step in the college search process. It gives you the chance to see college life here first-hand—to talk with students and faculty, and to envision yourself as a student on our campus.
Can't make it to campus? Throughout the year, our Admissions Counselors will be traveling around the country to offer opportunities for students to meet with them one-on-one or in small groups to answer questions and help you find out more about Lesley. See our counselors' travel schedule here.>
All March Events Are Canceled
The health and wellbeing of our university community and members of our extended community are always first, so in keeping with federal and state health and safety guidelines related to Coronavirus 2019 (COVID-19), Lesley University has postponed all events and exhibits. We're monitoring this situation and will make rescheduling decisions as soon as circumstances allow. Please continue to consult lesley.edu/events and lesley.edu/covid-19 for updates.
Campus Tours & Information Sessions
Discuss our programs, the application process, and resources with our admissions counselors. And meet our student admissions ambassadors who will lead walking tours of campus. Set off on a comprehensive tour of our Doble and Porter Campus, where you'll see first hand, what it means to be a Lynx.
Tours and Information Sessions are available daily throughout the week with additional Saturday options, as well.
Open Houses
Open Houses are your chance to tour campus, learn about our 35+ programs, and connect with future classmates. You and your family will also get details about our application process and financial aid (including our guaranteed merit scholarships). Did we mention lunch is on us?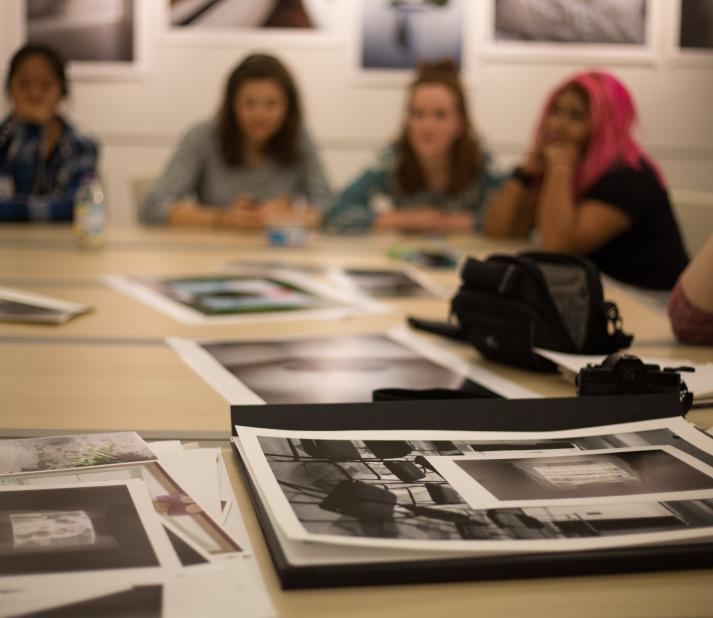 Portfolio Reviews
Schedule a one-on-one portfolio review and receive feedback from our admissions staff or faculty before you submit your final portfolio with your application. We encourage portfolio reviews for anyone applying to the College of Art and Design. You can also check out some Portfolio Tips before scheduling your review.
Admissions Interviews
Tell us about yourself, and ask us questions that could help you decide if Lesley is the right fit. You can schedule a one-on-one admissions interview in person in Cambridge, on the phone, via Skype, or at off-campus locations around the country.
Interviews are offered daily with additional availability on select Saturdays. If the available times do not work for you please contact admissions@lesley.edu to schedule your interview.
Transfer Information Sessions
Come to a one-hour information session and get your questions answered about our bachelor's degree programs, how to transfer your credits from another school, and admissions requirements.
Optional campus tours are available at 1:00 pm right after the 12:00 pm information session and at 5:00 pm preceding the 6:00 pm information session.
Portfolio Workshops
Take a free workshop focused on enhancing or developing a piece for your portfolio. Choose to work alongside faculty and students in illustration, animation, design, photography, and more. Learn what creating art and design at Lesley is all about. Parents and family members are invited, too.
Save the date: June 6, 2020. Check back for registration details. 
Meetings with Lesley Community Members
Tell us if you want to meet with a faculty member, an athletics coach, or staff from the Center for Academic Achievement—the department that offers free tutoring to all of our students and arranges accommodations for students with disabilities.
Contact our Visitor Services Center at visitorservices@lesley.edu. to schedule a meeting with a Lesley community member.