We welcome students, faculty, and staff from all races, cultures, gender, and sexual identities. Diversity makes our campus stronger; a variety of voices leads to greater understanding and cooperation. A diverse environment also reflects the world outside Lesley, and prepares students for future careers in a global society.
A Commitment to Social Justice
Our community has a history of social activism, and at the heart of our efforts is a commitment to social justice. Celebrating diversity and inclusion makes our community more welcoming. Individuals feel empowered to work to their full potential, and to contribute to building a more just and humane society.
We live out our mission through an Inclusive Excellence Framework (PDF) that underpins our work across the university. In applying this framework, we have identified five dimensions, within which we work to enhance the state of diversity, inclusion and equity:
Infrastructure
Access & Equity
Campus Climate and Inclusion
Curriculum & Learning 
Diversity in Research & Scholarship
These five dimensions represent baseline institutional priorities for our campus and community, and guide not only our strategic action, but also our assessment and accountability measures.
Download and read: Inclusive Excellence Framework at Lesley University Strategic Action (PDF) for 2017-2018 Academic Year prepared by the Executive Committee of the President's Committee for Inclusive Excellence (PCIE)
Institutional Action Steps
As we strive to become a more inclusive university, these are some of our current priorities along with areas of active, ongoing investment. 
Committees
These groups collaborate to ensure that work on inclusive excellence is happening across the university.
President's Committee on Inclusive Excellence

The President's Committee on Inclusive Excellence monitors, coordinates, and guides the implementation of Lesley's Inclusive Excellence framework.

Task Force on Social Justice in Learning and Teaching

This task force is charged with developing a plan for infusing the content, concepts, and principles that support social justice into the curriculum and pedagogy of every department.

Diversity Council

The Diversity Council sponsors events to provide experience-changing and thought-provoking forums of cultural, societal, trending, and educational topics that help understand our world in a positive and interconnected way.
Curriculum
We are committed to rooting our academics in principles that foster social justice.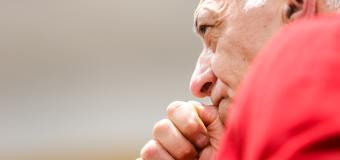 Yellow Ribbon Program for Veterans
Offices
Many offices across the university contribute to this work.
Student-Led Affinity Groups
Active Minds
Allied Against Oppression
Black Student Union
CommonLynx
Commuter Club
International Student Association 
Latino Student Association
Men of Scholarship for Achievement, Inclusion, and Community
Multicultural Student Advisory Council
Multicultural Club
Queens United Embracing Empowerment Now
Queer Lesley Education Activism & Resources
Students Empowerment, Engagement, & Development Space
Students 4 Social Justice
Third Wave
Resources
These documents provide additional insight into how we're making Lesley a more inclusive community.