The Office of Equity, Diversity, Inclusion, and Justice (EDIJ)
Formally established in 2021, the EDIJ Office powers the university's mission of preparing graduates who will shape a more just, humane, and sustainable world. The EDIJ Office grew out of the priorities set by the President's Committee for Inclusive Excellence and the Lesley University Diversity Council. These two bodies established our office as a coalescing force that would operationalize the University's commitment to equity, diversity, inclusion, and justice.
To that end, we focus on these three enablers:
A richly inclusive culture that relies on its diversity to innovate
An unapologetic passion for recruiting and developing high-caliber employees
An unrelenting commitment to creating an environment where people experience a true sense of belonging
Working with students, faculty, and professional staff, we help weave equity, diversity, inclusion, and justice throughout all levels and functions of the University's structure. We're here to create the conditions for everyone in the community to have an enriching and meaningful experience at Lesley.
Our departments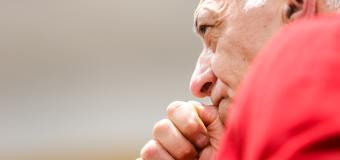 Yellow Ribbon Program for Veterans
Physical Location
29 Mellen Street, Room 103
Cambridge, MA 02138