The 2023-24 Thought Leadership Series
The Thought Leadership Series at Lesley University welcomes guest presenters who engage members of our community and the public in conversation and, through that exchange, encourage us all to act as catalysts for a more connected and just world.
These presentations are free and open to all.
The lineup for the 2023-24 season of the Thought Leadership Series at Lesley University is as follows: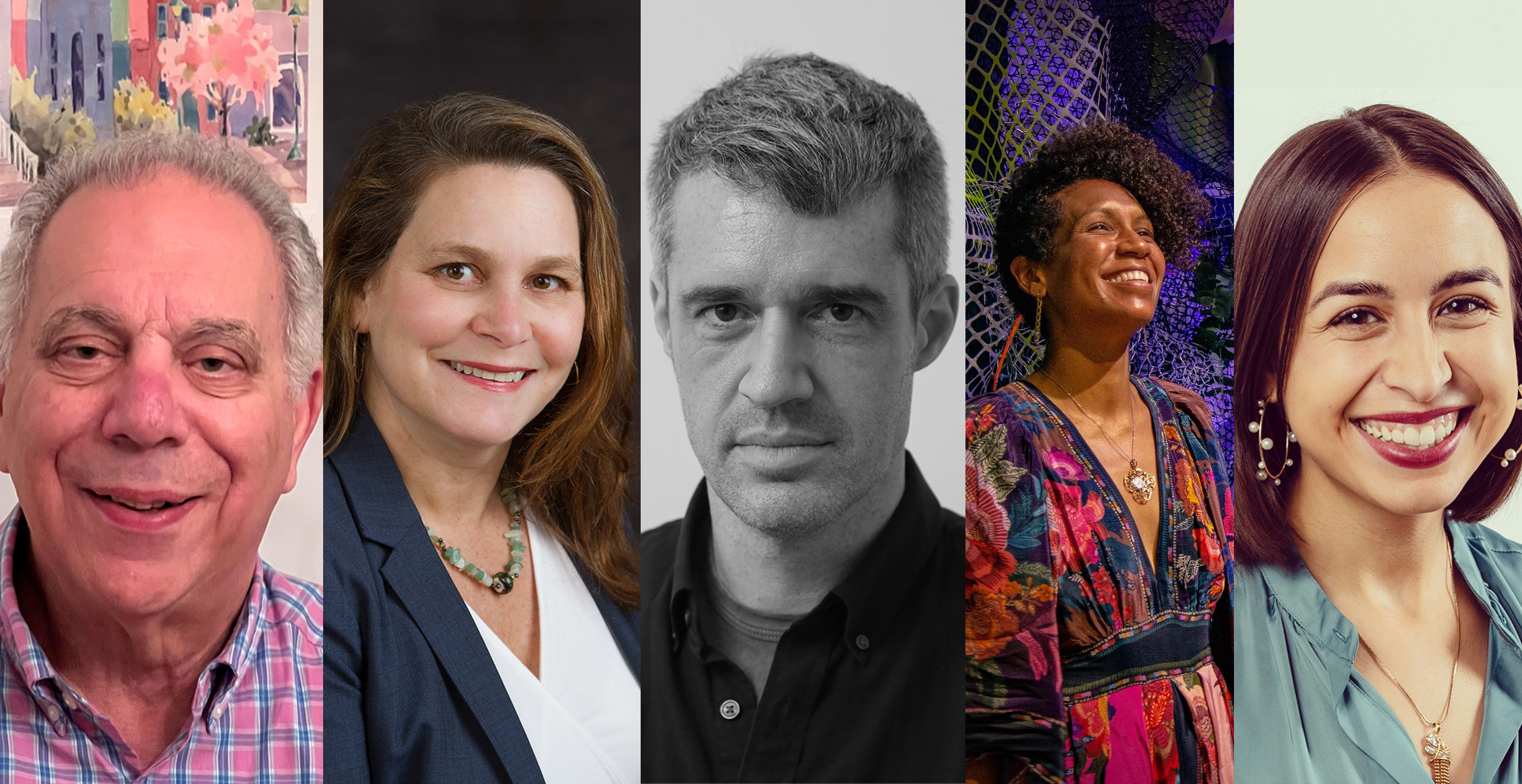 From left: Glenn Mangurian, Carolyn Jeppsen, Michael Cary, Cicely Carew and Jasmine Warga. (Photo illustration by Ben Zackin)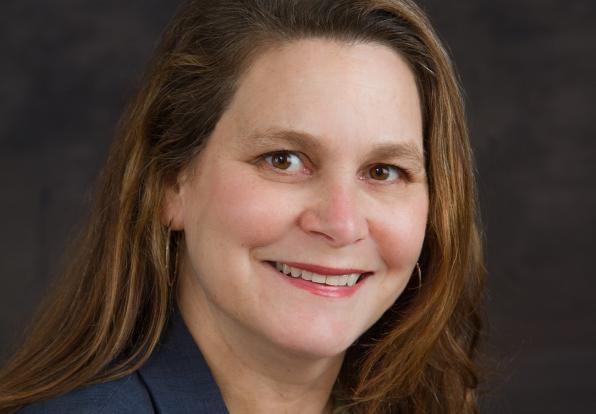 November 2, 2023: Carolyn Jeppsen
Carolyn Jeppsen is co-founder/CEO/President of BroadFutures, a nonprofit committed to empowering young neurodivergent people through a training, a mentoring and internship program. She is passionate about creating innovative solutions to empower young people with disabilities to succeed in education and the workforce, and ensuring that a diverse workplace is inclusive of disability. Jeppsen speaks nationally on the benefits of a diverse workforce that is inclusive of disability, as well as the value proposition of internship programs. Carolyn received her B.A. with honors from Colby College,her J.D. from George Washington University National Law Center, and her Certificate of Non-Profit Executive Management from Georgetown University.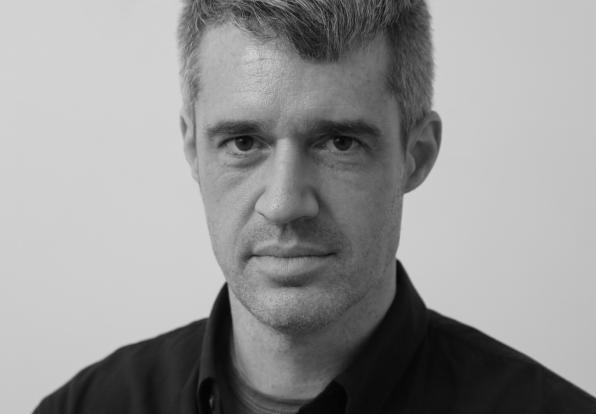 January 25, 2024: Michael Cary
Michael Cary, curator at New York City's Gagosian since 2008, previously worked for six years in the Painting and Sculpture Department of the Museum of Modern Art. At MoMA, Cary worked on acquisitions and installations of the collection, and the exhibitions "Edvard Munch: The Modern Life of the Soul" (2006) and "Richard Serra Sculpture: Forty Years" (2007). At Gagosian, Cary works on a number of curatorial and publication projects including "Manzoni: A Retrospective" (2009), "Manzoni: Azimut" (2011), "Francis Bacon: Late Paintings" (2015) and numerous Picasso exhibitions. Cary is a member of Gagsoain's Museums Committee and advises museums in Europe and the United States on various Picasso projects. He is a graduate of The School of the Art Institute of Chicago, where he studied painting.
Registration is required by Thursday, January 18. Register here for Michael Cary's presentation.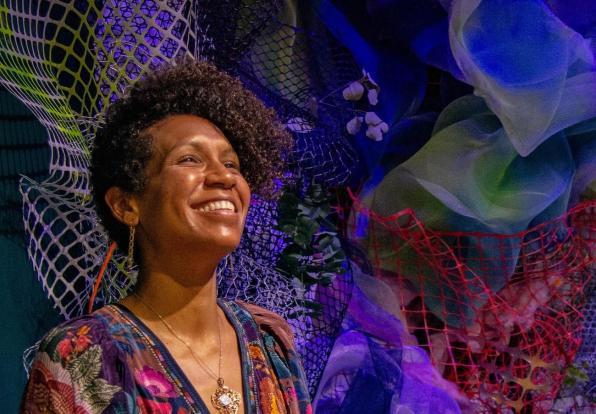 February 8, 2024: Cicely Carew
Cicely Carew, a Boston-based artist, educator and wellness coach, completed her MFA at Lesley University College of Art and Design and has served as artist-in-residence at Shady Hill School, taught mixed media and printmaking for the New Art Center in Newton and Maud Morgan Arts in Cambridge, and screenprinting at Lesley. In 2021, Carew completed "Ambrosia," a site-specific commission for Boston Properties and "Now+There" at the Prudential Center, a 5,000 sq. ft. installation took the shape of three-dimensional paintings. That year, Carew was also commissioned by Peloton to create chromatic installations that activated their Chelsea and Madison Avenue storefronts in New York City. In July 2023, she will unveil her public-art commission titled "Wishing Well" as part of the Jewish Arts Collaborative's "Be the Change" initiative.
Registration is required by Thursday, February 1. Register here for Cicely Carew's presentation.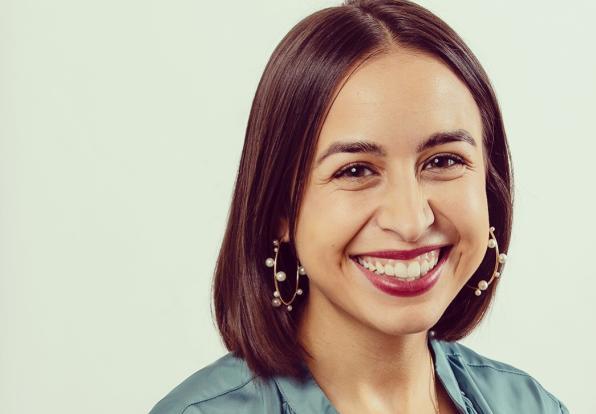 March 7, 2024: Jasmine Warga
Jasmine Warga, a 2013 graduate of Lesley University's MFA in Creative Writing Program, is the New York Times-bestselling and award-winning author of many books for young people, including "Other Words For Home" and "A Rover's Story." "Other Words For Home" earned multiple awards, including a John Newbery Honor, a Walter Honor for Young Readers, and a Charlotte Huck Honor. Her book "The Shape of Thunder" was a School Library Journal and Bank Street best book of the year, a finalist for the Barnes & Noble Children's and YA Book Award, and has been named to several state award reading lists. "A Rover's Story, "her latest novel, was an instant New York Times bestseller, an Indie Next List and a Junior Library Guild selection, and was named a best book of the year by many outlets including Publishers Weekly and The Washington Post.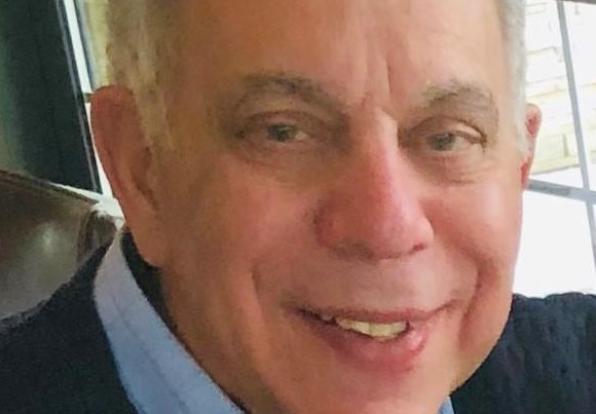 March 21, 2024: Glenn Mangurian
Glenn Mangurian is a retired business leader who has seen people overcoming challenges that seem insurmountable. As a senior partner for a 600-person Cambridge-based management consulting firm, Mangurian advised senior leaders in North America and Europe on managing large-scale change. In May 2001, Mangurian suffered a spinal cord injury and lower-body paralysis. Since then, he has published multiple inspirational articles and, in 2017, published his book "Pushing the Edge of Though, Possibility and Action: Question and Insights from Everyday Life. In 2022, he and his wife, Gail, (Lesley Class of 1972), created the Glenn and Gail Battista Mangurian '72 Endowed Scholarship at Lesley.
Registration is required by Thursday, March 14. Register here for Glenn Mangurian's presentation.
"The Thought Leadership Series engages members of the Lesley University community and the public in conversation with those who practice these arts, and through that exchange, encourage us all to act as catalysts for a more connected and just world."

Janet L. Steinmayer,
Lesley University President
Presenters from the 2022-23 Series
Presenters from the 2021-22 Series
Presenters from the 2020-21 Series