The Lesley University campus is interwoven among three neighborhoods between Harvard Square and Porter Square—all within walking distance of each other. The three areas are Doble Campus, Brattle Campus, and Porter Campus. Our main address is 29 Everett Street, Cambridge, MA 02138.
Public Transportation
We're located in an urban area, so the best way to get to campus is via public transportation. Doble and Brattle campuses are each a five-minute walk from Harvard Square, which is served by the Red Line subway and many bus lines. The Porter campus is steps away from the Porter Square station, also on the Red Line.
Driving & Parking
If you are visiting as a prospective student, parking is available at our Visitor Services Office at 1627 Massachusetts Avenue. For other visitors, a small number of parking spaces are available on a first-come, first serve basis. Stop in at the Public Safety Office on the Doble Campus to ask about a visitor's parking pass. University Hall also has limited paid parking. While there are metered spaces along Massachusetts Avenue, most on-street parking is for Cambridge residents only and is strictly enforced.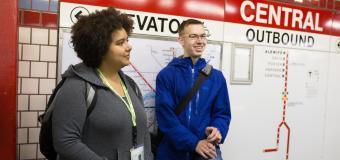 68%
of students, faculty, and staff walk, bike, ride public transit, or carpool to Lesley's campus.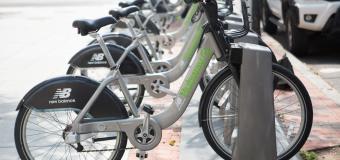 105,162
The number of people who call Cambridge home.
Wondering how to get from point A to point B? It's simple. Use the Lesley campus map to help navigate your way around our Cambridge campus.
Bill Eve
Assistant Director of Campus Services
617.349.8825
Nicole O'Leary
Captain of Public Safety
617.349.8901