The Lesley University campus is interwoven among three neighborhoods between Harvard Square and Porter Square—all within walking distance of each other. The three areas are Doble Campus, South Campus (formerly Brattle), and Porter Campus. Our main address is 29 Everett Street, Cambridge, MA 02138.
Public Transportation
We're located in an urban area, so the best way to get to campus is via public transportation. Doble and South campuses are each a five-minute walk from Harvard Square, which is served by the Red Line subway and many bus lines. The Porter Campus is steps away from the Porter Square station, also on the Red Line.
Driving & Parking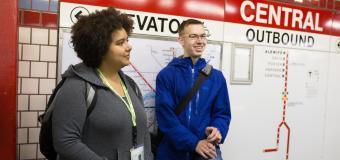 68%
of students, faculty, and staff walk, bike, ride public transit, or carpool to Lesley's campus.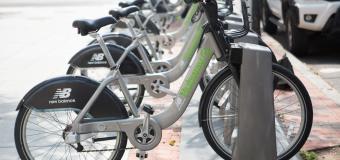 105,162
The number of people who call Cambridge home.
Wondering how to get from point A to point B? It's simple. Use the Lesley campus map to help navigate your way around our Cambridge campus.
Bill Eve
Assistant Director of Campus Services
617.349.8825
Nicole O'Leary
Captain of Public Safety
617.349.8901