Make the world your classroom.
Celebrate culture. Embrace diversity. Practice your language skills. Launch plans to study abroad. Learn how to become an international student at Lesley. Apply for a Global Fellowship. All of this and more happens at our Global Education Center.
---
Study Abroad Opportunities
As a Lesley student you can sign up for a short-term travel course or spend an entire semester or full year at a university abroad. Engage in meaningful cultural exchange and language learning. Develop confidence and independence. And build self-knowledge and an appreciation for multiple perspectives. You'll return with a better understanding of the social, cultural, economic, political, and technological forces that shape today's global society.
Where will your studies lead you?
Be immersed in different cultures. Visit historic and natural sites. Become a world citizen. That's the power of study abroad.
Services for International Students
Our community is small enough so that people can get to know one another. Yet it's big enough to provide rich opportunities. Here, you'll become part of an international community with a New England college-town personality. On campus, you'll participate in challenging research and study. In Cambridge and Boston, you'll immerse in local culture, history, and entertainment.
And you'll receive support at every stage of your international student experience. We'll guide you through the admissions process to become an undergraduate, graduate, or exchange student. We'll also help you apply for an F-1 Student Visa, and connect you to resources for academic success and personal development.
Learn more about applying to Lesley as an international student.
---
Fellowship Opportunities for Faculty
Global Fellowships provide Lesley University faculty with financial support for projects that advance success in supporting international students, study abroad, and curriculum internationalization. Past Global Fellows have spearheaded collaborations in Japan, China, and on campus in Cambridge. Applications periods are announced throughout the year and are open to core and adjunct faculty.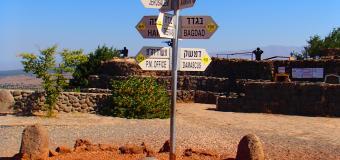 Top 5 Study Abroad Destinations
180
International students come from 50 countries all over the world to study at Lesley.
"It's hard work adjusting to a new culture and a new school, but at Lesley, you don't do it alone. Support from the International Student Office and the greater Lesley community makes your transition a smooth one. You will have the opportunity to build relationships and networks that stretch across nations."

Contact the Global Education Center