Discover our tips and hints for getting ready to apply to Lesley University as an international student, then visit the Apply Now section on your program's webpage. There, you'll find important dates and deadlines, details about your program's specific application requirements, and a link to your program's online application.
Have questions about our programs or the application process? Contact an admissions counselor—we're always here to help. 
1. Check your prerequisites.
Make sure that you've completed the necessary coursework and/or professional certifications needed to enroll in your chosen program. These details can be found in the Overview & Curriculum or the Apply Now sections on your program's webpage.
2. Provide evidence of English proficiency.
We want you to be successful in your program. If your native language is not English, we require that you provide proof of your English proficiency.

3. Request your records and transcripts.
When applying, you'll need to submit official academic transcripts. If your transcript is not in English, please arrange to provide a notarized translation of it. First-time undergraduate students only need to send us a high school transcript. If you're a transfer, adult degree completion, or graduate-level student, gather transcripts from any undergraduate or graduate institutions in which you are currently or were previously enrolled. For some advanced-degree programs, we may also require records of your professional licensure.

4. Get a credential evaluation.
If you've already earned college credit, a Foreign Academic Credentials Evaluation helps us understand the courses you've taken, the grades you've earned, or the degree you've received from an institution outside the United States. Learn more in the Apply Now section on your program's webpage.

Schedule any applicable standardized tests so you can submit scores in time for your application deadline. Required tests will vary by program, and some test scores that are required for U.S. students are optional for international applicants, so be sure to visit your program's webpage for more information.

6. Gather recommendations.
You may be asked to submit one to three recommendations from teachers, professors, colleagues, or supervisors who know you and your personal, professional, and academic strengths. Requirements vary and can be found on your program's webpage.

7. Show us your best work.
Written personal statements, portfolios, and writing samples allow us to see who you are and what you're capable of creating. Specific requirements vary by program. Visit your chosen program's webpage for details.

For some of our more specialized programs, we like to see that you have relevant experience in the field, whether through professional, academic, or volunteer work.

Visit the Apply Now section on your program's webpage to create an online account and start your application. You can stop and save your application, and return to complete it later.

10. Meet with our faculty.
Several of our programs require an interview with faculty, either on campus or by Skype. If required, we'll contact you to schedule an interview after we've received your admissions materials.
170
International students come from all over the world to study at Lesley.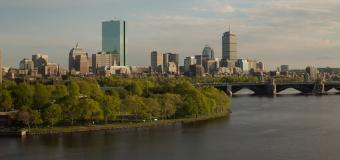 Global Guide Ambassador Program
40+
Countries represent the nationalities of our student body.
Applying as an Exchange Student?