Eligibility and Requirements
To be eligible:
Demonstrate financial need as determined by the Free Application for Federal Student Aid (FAFSA). (Not required for DACA/undocumented applicants).
First-generation (parent/guardian did not attend a four-year university)
Meet all criteria for undergraduate admission to Lesley University.
Priority seats offered to students who participate in one of Lesley's partner organizations.
FAFSA Help is available:
On acceptance, students must:
Attend Urban Scholars Initiative Summer Transition Week, a weeklong introduction to Lesley and USI August (date TBD).
Maintain good academic standing with a minimum 2.5 GPA and make satisfactory progress toward degree completion.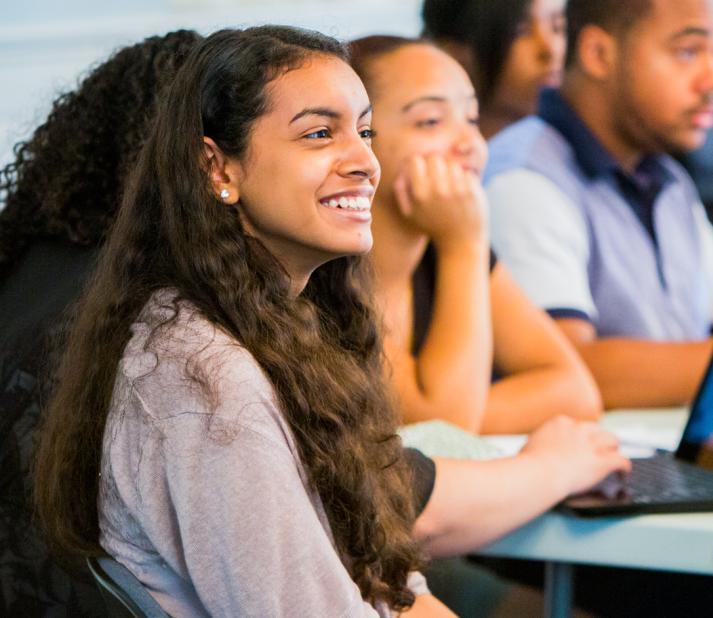 Urban Scholars Initiative
Taydavia Martinez '16
Taydavia '16 transferred to Lesley to study what she loved. Through the Urban Scholar's Initiative, she found friends—and an advisor—who were determined to see her succeed.
I recently got hired to be the Assistant Director of Admissions at the School of the Art Institute of Chicago. Before this, I worked as a 5th and 6th grade advisor at the Steppingstone Foundation in Boston. USI helped me grow professionally and to get ready to transition into the workforce with ease.
Contact the Urban Scholars Initiative (USI)
Urban Scholars Initiative
29 Mellen Street, Room 103, 1st Floor
Cambridge, MA 02138