Welcome to our home base. This is where we make things happen.
Our campus is in the hub of big thinking and bold ideas: Cambridge, Massachusetts. It's an area that attracts more than 250,000 students from all over the globe, and Lesley is right in the center of it all. Risk takers, mold breakers, scholars, and dreamers make up our community's DNA. And while you're here, you're a part of that energy.
Ready to explore? Let's go.
"You're in the biggest college city in the world. Explore it. Get out of your dorm room and go."
Home Base: Cambridge, MA
If there's a place where the most creative, smart, and interesting people flock to, Lesley is right in the center of it. Cambridge forms a nexus of research and scholarship that's unmatched anywhere in the world. This is where some of the most innovative work in the arts, business, education, and healthcare is taking place.
Our location is a springboard to field opportunities where you'll put your learning into practice. We have extensive partnerships with leading business and community organizations, teaching hospitals, and school districts that can lead to valuable internships and practical experience.
Plus, walk a few minutes in any direction and you'll find live music, film screenings, gallery openings, indie booksellers, and world-class museums. If you can't find it here, chances are you're not looking hard enough.
What's Where
We're 10 minutes away from Boston. Which means that you can have the best of both worlds. Instant access to culture, internship opportunities, and nightlife, and the comfort and community of a cozy campus tucked away from it all. Plus, you'll love getting to know Cambridge's distinctive neighborhood squares.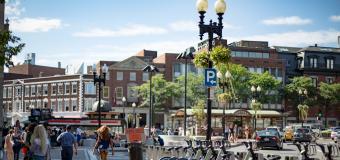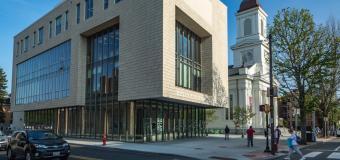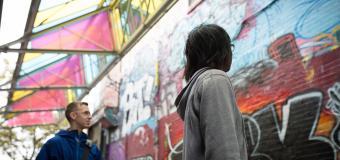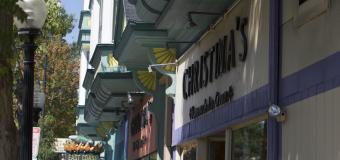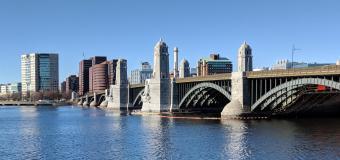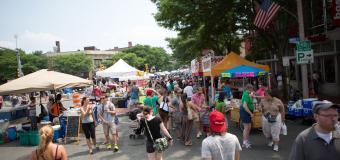 Across the River: Boston, MA
On the other side of the Charles, discover our neighbor: Boston.
Behind its modern-day appeal, you'll find a city with revolutionary roots. Energetic and creative, it's a world destination for intellectuals, artists, and entrepreneurs.
In other words, it's the kind of place that makes history every day.
You'll be in good company here. Greater Boston is home to over 50 universities. That means endless opportunities to meet amazing students. Students who, like you, come here to create change. To challenge convention. To do something, bigger, smarter, and more interesting.
#1
Massachusetts Ranked Top State in the Nation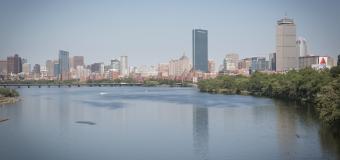 Boston Ranked #1 Startup Hub in U.S.
Something for Everyone
When you're not out changing the world, you'll find plenty of other ways to spend your time. For instance, you could museum hop, hit a Sox game, shop local at the SoWa market, or soak in the sun on the Esplanade. And that's only the beginning. Come visit and see for yourself.
68%
of students, faculty, and staff walk, bike, ride public transit, or carpool to Lesley's campus.