Katsumi Hayakawa: Paintings and Sculpture will be on display in the Roberts gallery from March 10 – April 3.
The College of Art and Design is pleased to present a solo exhibition by Japanese artist Katsumi Hayakawa. This exhibition focuses on Hayakawa's architectural constructions made of paper – which continue his exploration of systems associated with technology and urban development – and his abstraction paintings.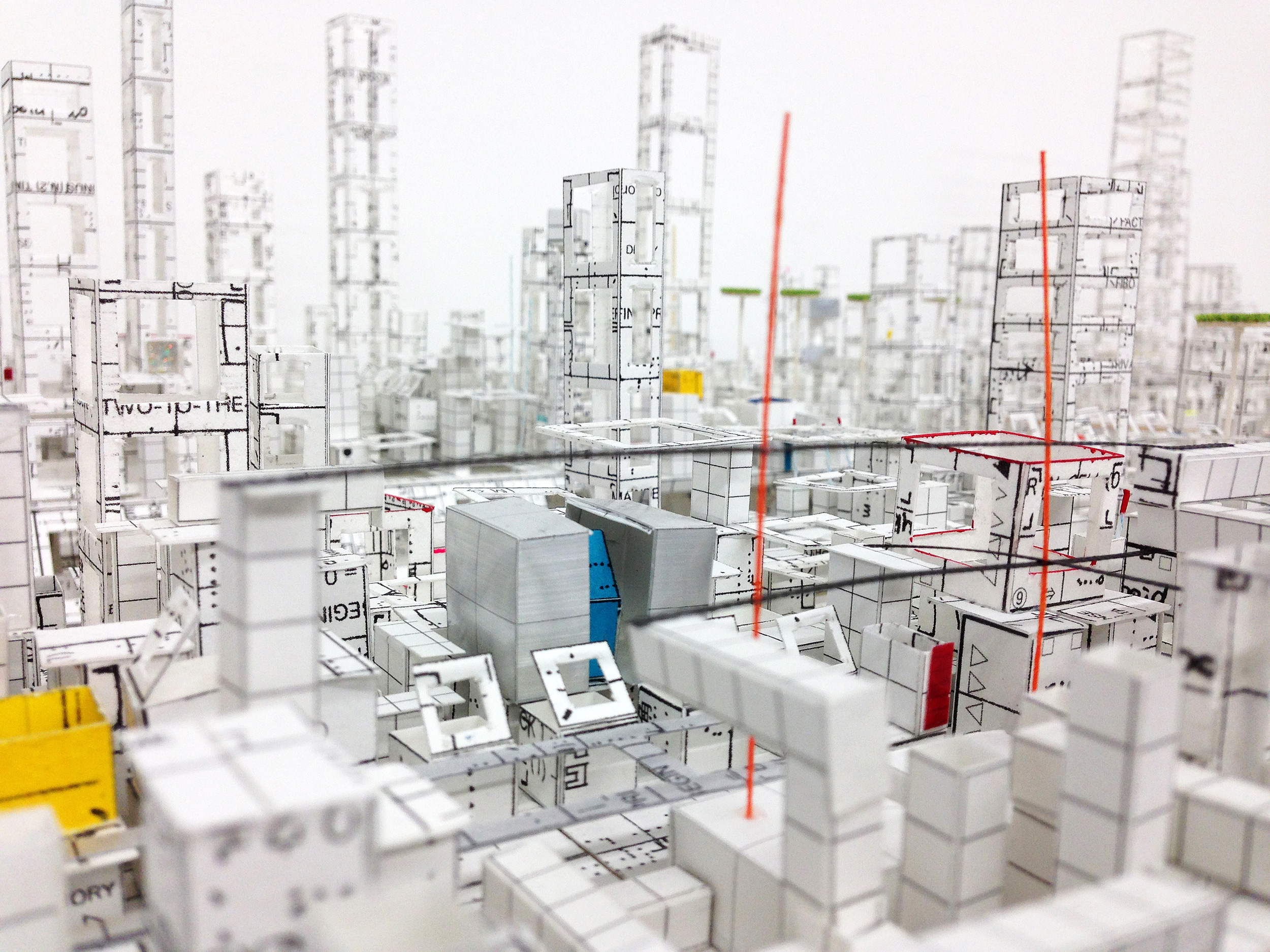 With a relationship to concrete poetry, these 3D works make visual connections between the complex and unseen substructure of the information age and the increasingly dense landscape of modern cities. Hayakawa's paintings that are also featured can be described as "virtual abstractions." By extension, the paper works amplify spatial relationships between alternative realities and metropolitan spaces.
This exhibition includes two ceiling-suspended installations that evoke a floating cityscape along with eight wall mounted paper construction pieces encased in plexiglass vitrines.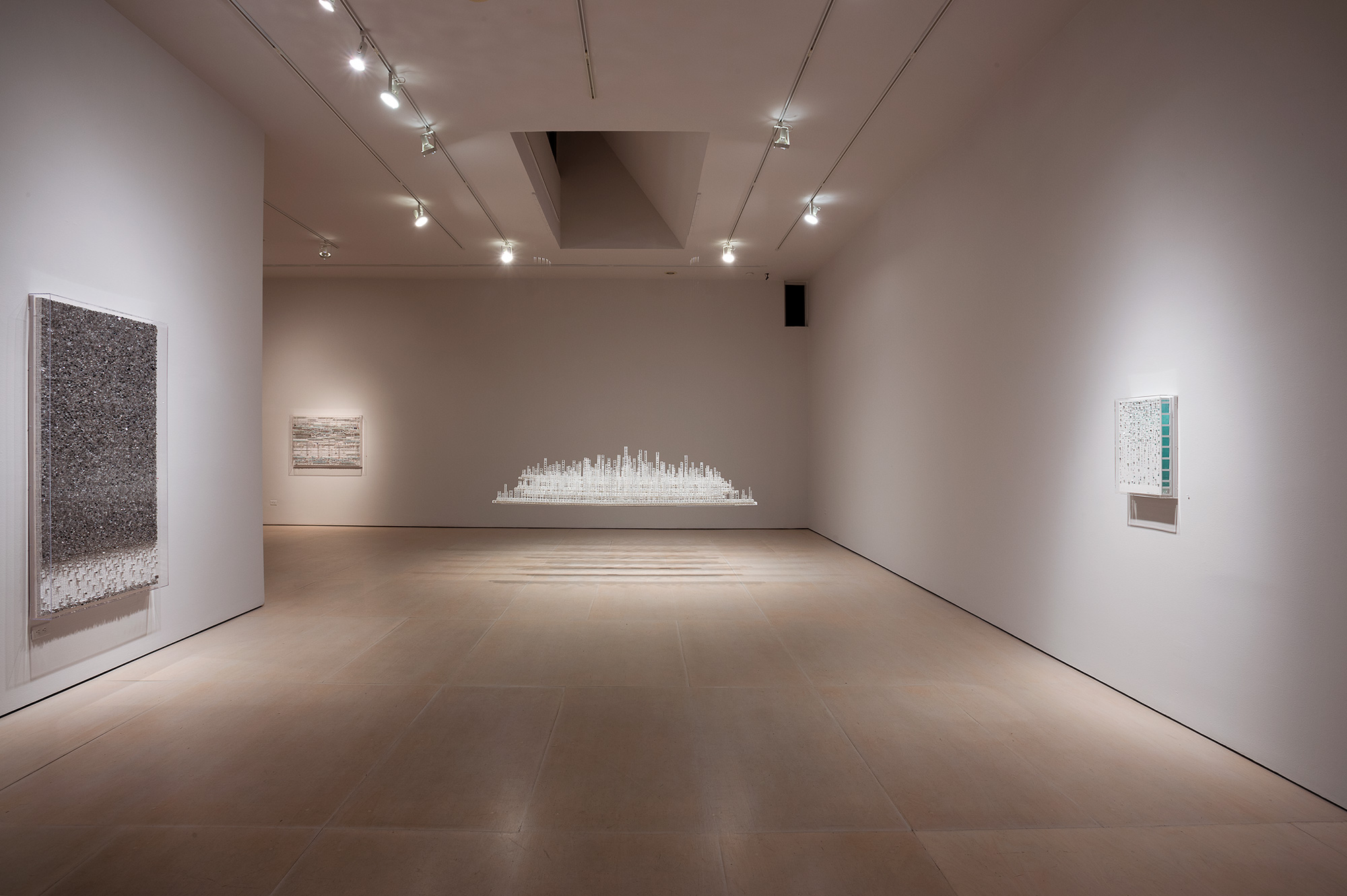 Katsumi Hayakawa (b. 1970, Tochigi, Japan) currently lives and works in Tokyo. He previously studied at Nihon University College of Art in Tokyo and the School of Visual Arts, New York. Hayakawa's works have been exhibited at Taipei Fine Arts Museum, Taipei, Taiwan; Tokyo Wonder Site Shibuya, Tokyo, Japan; Yusto/Giner, Marbella, Spain; and Gallery MoMo, Tokyo, Japan.