LaToya Ruby Frazier is a photographer and video artist who uses visual autobiographies to capture social inequality and historical change in the postindustrial age. The College of Art and Design is pleased to have Ms. Frazier join us this Fall as part of the Strauch-Mosse Visiting Artist Lecture Series.
From Braddock, Pennsylvania, LaToya Ruby Frazier began photographing her family and hometown at sixteen, revising the social documentary traditional of Walker Evans and Dorothea Lange to imagine documentation from within and by the community, and collaboration between the photographer and her subjects. Inspired by Gordon Parks, who promoted the camera as a weapon for social justice, Frazier uses her tight focus to make apparent the impact of systemic problems, from racism to deindustrialization to environmental degradation, on individual bodies, relationships and spaces.
The Notion of Family, a series of unflinching black-and-white photographs, shows her mother, grandmother, and the artist herself in a Braddock unmoored by disinvestment and demographic decline. Frazier's stark portraits underscore the connection between self and physical space and make visible the consequences of neglect and abandonment–unemployment, environmental health crises, and lack of access to services—for Braddock's historically marginalized working-class African American community. The Notion of Family, Frazier's first book, was published in 2014.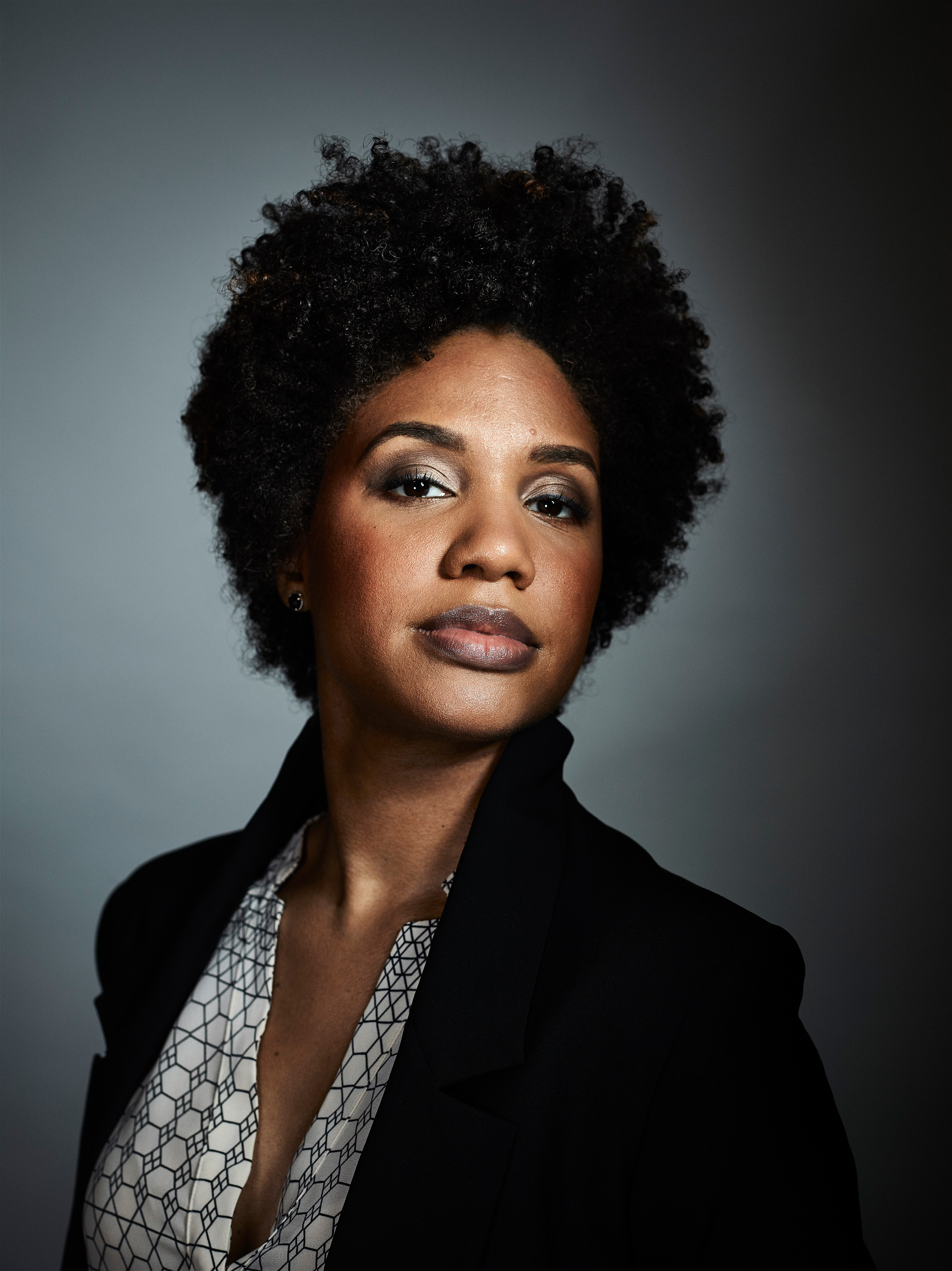 In 2014, Frazier was named a Guggenheim Fellow in Creative Arts. The following year, she became a TED2015 Fellow and her monograph, The Notion of Family, published by Aperture in 2014, was awarded the 2015 Infinity Award for Best Publication by the International Center of Photography (ICP).
In 2015 Frazier was awarded a MacArthur Fellowship, to which she responded that the award was "validation to my work being a testimony and a fight for social justice and cultural change."
In 2017 Ms. Frazier was included on the exclusive list of the 100+ Most Powerful Women of All Time by Ebony magazine.
LaToya Ruby Frazier received her MFA in 2007 from Syracuse University. She's held artist residencies at the Lower Manhattan Culture Council (2009–2010) and the Whitney Museum of American Art Independent Study Program (2010–2011).
Frazier was the Guna S. Mundheim Fellow at the American Academy in Berlin (2013–2014) before assuming her current position as Assistant Professor in the Department of Photography at the School of the Art Institute of Chicago.
Frazier's work has appeared in numerous exhibitions, including solo shows at the Brooklyn Museum, the Institute of Contemporary Art, Boston, the Seattle Art Museum, and the Contemporary Arts Museum, Houston.
The Strauch-Mosse Visiting Artist Lecture Series, funded by trustee Hans Strauch and the Mosse Foundation, brings world-renowned artists to campus.
"Lesley is unique in that its mission reaches far beyond its own student body to engage neighboring communities, schools, and organizations. We're proud to play a role in furthering students' education through exposure to influential visiting artists, and by extending this exciting cultural offering to the general public." Hans Strauch, Lesley University Trustee