Whether you've been out of college for two years or two decades, we can help you earn your degree. We'll work with you to create a manageable, affordable degree plan that:
Identifies college-level knowledge you already have—for credit
Transfers college credits you've earned from previous coursework
Fits with your professional goals
Pinpoints what you still need to learn
We're specialists in working with adult learners. We offer academic advising and mentoring that builds your confidence and prepares you for success. Let us help you personalize your program, pace, and structure so that you get to the finish line.
In our programs, you can:
Transfer up to 90 college credits from previous coursework
Earn credit for documented learning from prior work and life experience
We offer three options for earning your bachelor's degree, so you can choose the path that's right for you.
Daytime, evening, and weekend courses on our main campus in Cambridge
Fully online programs designed so you can complete your coursework when and where you want
Programs tailored for graduates of Bunker Hill Community College o ered right on their campus in Charlestown
Whichever you choose, you can select from available courses in any of the formats above. And, with a low cost of just $420 to $525 per credit and options for financial aid*, completing your degree is more a affordable than you may have imagined. Our financial aid counselors can speak with you about a variety of options to help finance your Lesley education.
*Cost reflected is for the 2017–2018 academic year, and subject to change for subsequent academic years. Per credit costs vary depending on program delivery model. Due to the low per-credit rate for our bachelor's degree programs, students are not eligible for merit scholarships, but other forms of financial aid are available.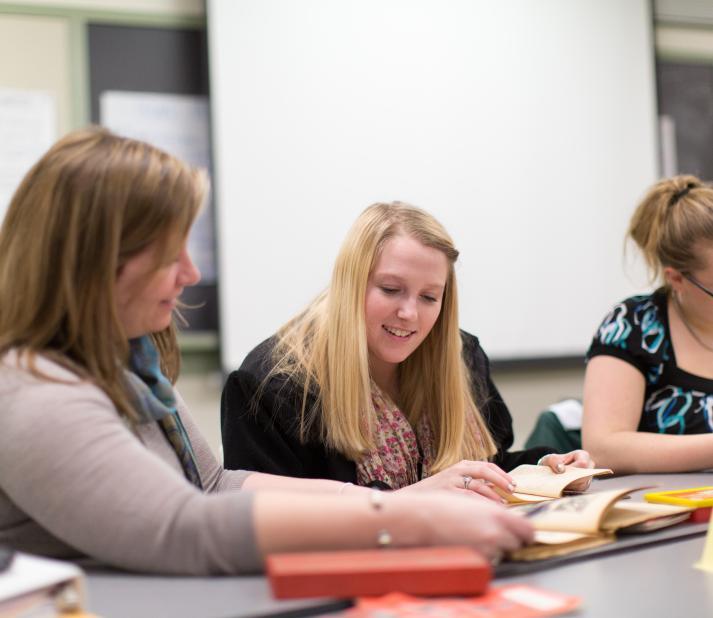 Community College Partnerships
To ease your journey and address some of the common barriers students often face when transferring between institutions, Lesley has established our Community College Partnership Division. We've made agreements with our partner colleges to accept your associate degree—your entire associate degree—towards your bachelor's degree.
Meet Our Team
Our advising team takes a personalized approach to degree completion, working with you from your initial planning meeting until graduation day.
Contact Undergraduate Admissions
Monday–Friday, 9:00 am–5:00 pm
Virtual or in person
Weekends by appointment only