STEAM Activities for Children
WonderLab is a hands-on STEAM (science technology, engineering, arts, and math) after school opportunity for grades K–6 children of Lesley University students, staff, and faculty, and surrounding communities. Activities take place in the new WonderLab classroom in Lesley's University Hall, science labs, and green spaces in a variety of urban settings. Lesley faculty and students teach the programs.
Launched in the fall of 2016 by faculty from the Graduate School of Education and the College of Liberal Arts and Sciences, WonderLab employs 10 Lesley students each semester, and 2-3 students over the summer. Since its start, we've served around 150 children in after school, vacation, and summer programs, and our staff have attended conferences and festivals, visited camps and schools, and provided off-site programs. Through, WonderLab Lesley students have also gained opportunities for field-based assignments. WonderLab site.
Research Component
The WonderLab project's primary goals are to inform and guide teacher education in inquiry-based science education, and to gather evidence to capture learning through critical exploration. As part of this process, WonderLab directors are hoping to better understand how participation in informal STEAM learning at Lesley impacts students' learning, including: (1) their understanding of and interest in science and STEAM; (2) their sense of place and environmental awareness; (3) their development of critical thinking skills in STEAM contexts.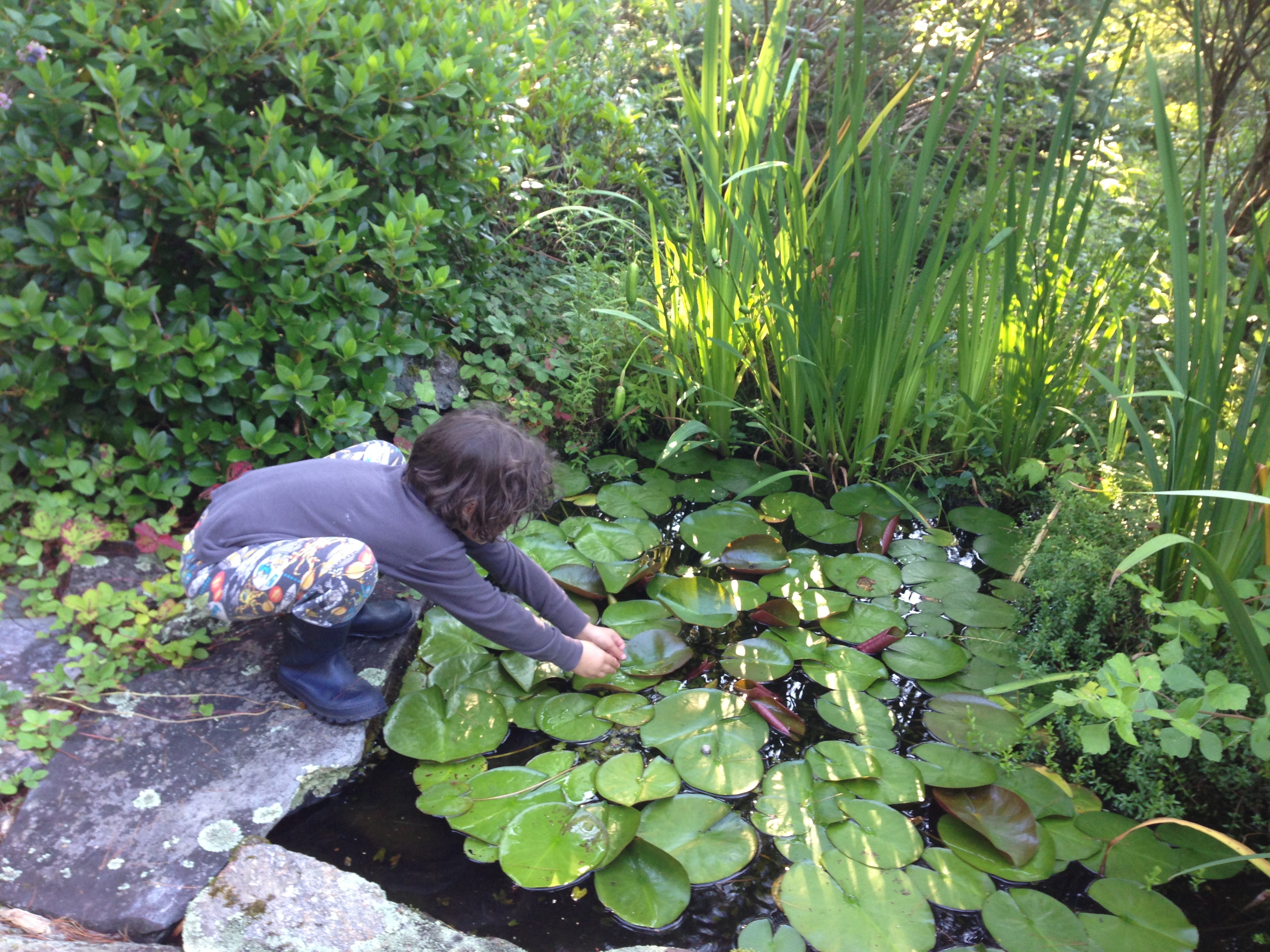 Selected Program Highlights
After-School Programs
Alewife Brook Stream Study Field Trip
Chromatography Leaf experiment and artistic data representation
Planting garlic in Lesley Doble Campus Garden and weeding beds
Convection currents lab and movement data representation
Water studies; cohesion, adhesion, surface tension
Ant research; longitudinal study, mapping out data collection sites, collection ant samples, identifying ants, learning about ant behaviors and ant colonies
Research/evaluation expressed through stop motion animation videos
Tree observation longitudinal study, data expressed in journals, visual art, and movement scores
Mass Audubon soil program
Altered Field Journals; field journals made from recycled books
Rube Goldberg machine creation
Visit Mt. Auburn Cemetery once a month to support citizen science research
Plant in Lesley organic garden
Science Methods classes conducting hands-on field-work with children
Vacation Week and Summer Programs
Urban Ecology & Citizen Science: students work alongside Lesley scientists to study pollinators, frogs, and trees at Mt. Auburn Cemetery. 
Treasure Hunts & Mapmaking: students take on the role of cartographers and explore and create different types of maps, learning how to read them and how to use them in orienteering challenges as they guide each other to hidden treasures in nature. 
Telling Stories from Nature & Digital Photography: students explore how images tell stories, and investigate different ways of telling the stories found in nature using photography, mixed-media, and stop-motion video.
Mass Audubon Habitat Trekkers program: exploring Mount Auburn to find pollinators.
Other Activities 
STEAM Beans, supported by Lesley University, is a unique STEAM program designed by Graduate School of Education alumna Sheila Johnson. The unique curriculum developed for African American girls in grades 1-5 meets two Saturdays each month during the academic year. http://www.steambeans.org/.
WonderLab STEAM Exploration Party: hands-on explorations with plants, animals, water, rocks, engineering design, and technology.
Climate Cafe: families learn more about climate change through a panel presentation by children in grades 1-6, followed by an open discussion with Massachusetts Audubon Society and Lesley University climate scientists and educators.
STEAM Beans and the Hidden Figure Dreams: Celebration of  modern day "black girl magic" as elementary age black girls facilitate an exploratory learning experience in STEAM. This scholar led activity is NASA's Hidden Figures dream as it places students at the forefront of real world, culturally relevant, project-based learning.