Directed by Hilary Kreisberg, the Center for Mathematics Achievement (CMA) helps teachers, coaches, specialists, teacher leaders, and administrators to hone and deepen mathematics content knowledge through workshops, professional development, coaching, and consultation at school and district sites.
We are a Massachusetts Department of Elementary and Secondary Education-approved vendor for the provision of education improvement services supporting the Conditions for School Effectiveness aligned with Massachusetts Race to the Top efforts. We also offer services outside of Massachusetts and internationally. Want to learn more? Contact us.
Build Math Minds Virtual Summit
Looking for the handouts from Dr. Kreisberg's "Adding Parents to the Equation" presentation at the Build Math Minds Virtual Summit? Complete this form to subscribe to our mailing list and you'll receive the free downloadable PDF handouts in your welcome email! 
Professional Learning Opportunities
Is your school or district looking for math professional development? We offer a variety of services that will increase student achievement and lead to improvement in student and teacher perceptions of mathematics. Explore our offerings, and contact us to discuss how we can help you.
Professional development on our Cambridge campus: we give workshops several times a year, covering a variety of topics, to boost skills and increase confidence.
Professional development on-site at schools or districts: we collaborate with you to offer personalized workshops, courses, or trainings for course credit or Professional Development Points (PDPs).
Coaching: we work with teachers, teacher leaders, and coaches to address students' opportunity and achievement gaps and better teaching and learning with protocols, investigation designs, content and pedagogy, and student work analysis.
Parent and community workshops: we provide hands-on sessions that allow participants to experience for themselves how students learn math today.
Our professional learning topics include:
Aligning Curriculum with Content Standards
Deepening Understanding of the Standards for Mathematical Practice
Incorporating Formative Assessment Strategies
Integrating Accommodations and Modifications to Reach All Learners
Incorporating Mathematical Discourse in the Classroom
Exploring Number Talks and Other Activators
Enhancing Instructional Routines
Differentiating Math Instruction to Meet All Needs
...and many more!
Proven Results
Through external evaluation, our offerings have been shown to lead to an increase in student achievement and an improvement in student and teacher perception of mathematics.
On average, teachers who take our courses show 88 percent growth in their knowledge of content, and their students' state testing results indicate that they significantly out-perform their peers in both cross-sectional and longitudinal studies of teacher effects. 
"I had the best math MCAS scores in the Holyoke district for grade 5 last year. You managed to transform a math-phobic teacher into one that enjoys teaching and learning everything I can about math."
Dan,
Teacher in Holyoke, Massachusetts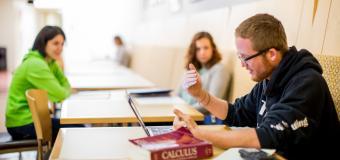 Targeted Assistance Provider