Deepen mathematics content knowledge. Hone implementation of instructional routines. Build professional capacity.
The Center for Mathematics Achievement is dedicated to ensuring that every student has access to the highest quality mathematics teaching and learning. The center has improved the content knowledge and teaching of math teachers nationally and internationally, having a profound impact on thousands of students.

Directed by Hilary Kreisberg, the center supports teachers, coaches, specialists, teacher leaders, and administrators through workshops, professional learning, webinars, coaching, and consultation. Whether you travel to Lesley University, we travel to you, or we collaborate virtually, you'll be engaged in a process that will benefit both you and your students. 
See our Center for Mathematics Achievement blog for our most recent updates, thoughts, sharings, and learnings.
The Center for Mathematics Achievement envisions a world in which mathematics is embraced by all who see and appreciate its beauty, its usefulness, and the opportunities it affords.
Professional Learning Opportunities

If your school or district is looking for math professional development, we offer a variety of services that will increase student achievement and lead to improvement in student and teacher perceptions of mathematics. Explore our offerings, and contact us at 617-349-8311 or mathachievement@lesley.edu to discuss how we can help you. The best option is a combination of services. According to the Institute of Education Sciences (PDF), effective professional development displays three primary characteristics:
- It's sustained over time
- It's collaborative
- It allows teachers to practice concepts.
That's why we offer professional development through various opportunities. We want to ensure that our collaboration and partnerships are effective.
Faculty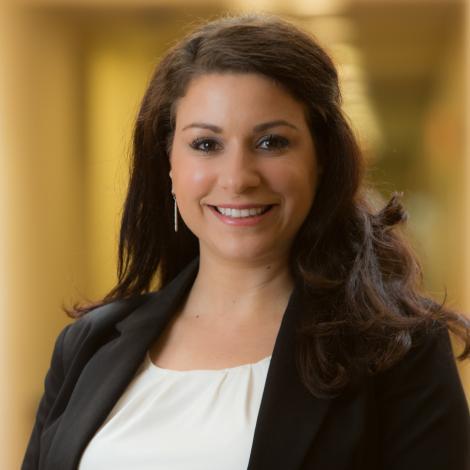 Hilary is a passionate, dedicated, and well-rounded educator whose interests in education span from mathematics to accessibility. She began her career as an elementary teacher. Spending many lunch periods modeling mathematics instruction for her colleagues, she later decided to become a Math Coach to be able to support teacher understanding of mathematics, while still being able to teach and impact students.
As a member of several local, regional, and national mathematics teacher organizations, she became interested in educational leadership and was elected the President of the Boston Area Mathematics Specialists organization, a professional development network for supervisors of mathematics.  As she continued to study mathematics education, curriculum development, and educational policy, she joined the Center for Mathematics Achievement at Lesley University, where she has acted as director since 2017, providing high-quality professional development, coaching, coursework, and training to educators nationally and internationally.
Hilary co-authored her first book, Adding Parents to the Equation (2019), with Dr. Matthew Beyranevand, which has won three awards by BookAuthority (Best Math Books of All Time; Best Parent Books of All Time, and Best New Math EBooks). The book is targeted for parents of children ages 2–12 but is also a resource for anyone interested in why math instruction has changed over the years and how kids are learning math in the 21st century. School districts, teachers, and parent groups are encouraged to use her FREE book discussion guide to facilitate book groups around Adding Parents to the Equation. Dr. Kreisberg and Dr. Beyranevand's second book, Partnering with Parents in Elementary School Math (2021), assists school leaders and educators in engaging and informing parents about the shifts in math instruction.
Dr. Kreisberg's Let's Talk Math: Engaging Students as Mathematical Thinkers (2021) supplemental resource for grades K-5 develops students as confident problem solvers who communicate their thinking through structured discourse routines. Co-authored with Kit Norris, a nationally recognized math educator, author, and consultant, Let's Talk Math cultivates students' language (oral and written) through meaningful and unique problem-solving experiences.
Dr. Kreisberg has also been featured on CBS Boston's WBZ-TV, NPR's Boston News Station WBUR, and in the Lowell Sun. You can also hear Hilary on a variety of podcasts: AIMS Center - Zone of Potential Construction, How We Teach - Growing in Our Math Practice, and on Episode #49 and Episode #151 of the Make Math Moments podcast series, and Episode #72 of the NCSM Leadership in Mathematics Education Learning with Leaders Podcast.
Hilary is also a Certified U.S. Math Recovery® Intervention Specialist, reviewer for the National Council of Teachers of Mathematics (NCTM) journals, and local, regional, and national speaker. In addition, she is endorsed to teach Sheltered English Immersion (SEI) learners and holds both Special Education and Mathematics licensure. Contact the Center for Mathematics Achievement to work with Hilary or one of her team members.
Education,
Selected Publications,
Selected Presentations,
In the News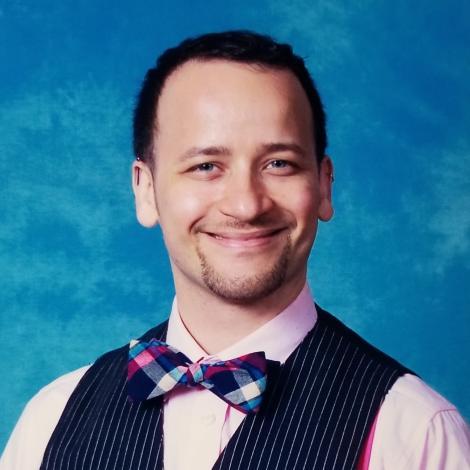 Kit Golan is the Secondary Mathematics Consultant for the Center for Mathematics Achievement at Lesley University in Cambridge, MA. Kit began their decade-long classroom career as a Math for America (MfA) Teaching Fellow, teaching all levels of middle school math in New York City public schools. Kit became a MfA Master Teacher, collaborating with and mentoring hundreds of MfA Master Teachers and Early Career Fellows and collaboratively designing, revising, and facilitating professional learning courses.
In 2019, Kit was a Fund for Teachers Fellowship Grant Recipient, studying Realistic Math Education at the Freudenthal Institute in Utrecht, Netherlands. They presented a TED-style talk, "Become the Subject," at MfA's MT2 2017: Master Teachers on Teaching event. Their 6th-grade classroom served as a model for the Instructional Routines Video Project with New Visions for Public Schools. Kit has also been a co-advisor for his schools' Gender and Sexuality Alliances, published an article, "We've All Got Homework to Do" in Kaleidoscope: Educator Voices & Perspectives, a magazine for the Knowles Teacher Initiative, and wrote a chapter, "Bathrooms for All," for the upcoming book Social Action Stories: Impact Tales for the School and Community.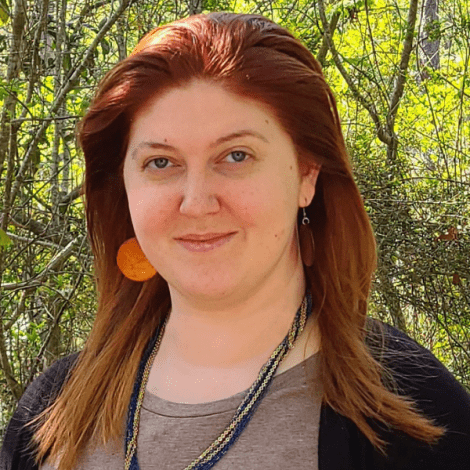 Shelby Strong (she/her) is the elementary and secondary mathematics consultant for the Center for Mathematics Achievement at Lesley University in Cambridge, MA. Shelby began her education career as a secondary teacher in Louisiana. She became a Louisiana Teacher Leader in 2014, and soon began leading professional development and presenting at local, regional, and national education conferences. She later spent time writing and reviewing mathematics curricula.
In 2016, Shelby wrote a four part series for NCTM's blog entitled Communicating in the Classroom. She wrote, "When Teachers Overcome Math Anxiety, Students Benefit," for Edutopia in 2021. She has been a guest on Lesson: Impossible, Math 4 All, DebateMath, and Unprofessional Development. Shelby is a Certified Illustrative Mathematics K-5 facilitator and has experience supporting elementary and secondary educators.
Shelby holds a Bachelor of Science Degree in Mathematics from the University of New Orleans and a Master's Degree from the Math Leadership program at Mount Holyoke College. She holds her Teaching Certificate in Math Education (7-12) from Louisiana. 
Hanna Woo
Program Coordinator
Hanna Woo (she/her) is the program coordinator for the Center for Mathematics Achievement and the STEAM Learning Lab at Lesley University in Cambridge, MA. She handles a majority of the administrative tasks and daily operations of those programs. Hanna worked as a Special Education teacher helping students with reading, writing, and executive function skills before joining the team.
Hanna holds a Bachelor of Arts Degree in Political Science from Amherst College and a Master's degree in Moderate Disabilities from Simmons College.