The Creativity Commons at Lesley offers a shared space for scholars and students from across the university to explore the role of innovation in 21st-century teaching and learning.
The pursuit of creativity is a Lesley University tradition that's over 100 years in the making. A tradition that Edith Lesley pioneered when she opened the first school for kindergarten teachers in Cambridge. By providing a collaborative setting where our community can generate new knowledge, we're not only upholding Edith's legacy, but we're also examining what it means to be creative in today's evolving educational landscape.
What happens here
The Creativity Commons is a space where our community is free to explore collaboratively, offering creative ideas and solutions for problems we share. Together, faculty, doctoral students, and administrators pursue new concepts and initiatives that often lead to interdisciplinary programs, workshops, and publications across the university.
We invite guest speakers and fellows to stimulate creative thought and action. In the past, this has led to new programs, projects, and scholarship for schools, community organizations, and other institutions that support the mission of Lesley University and contribute to solving social problems.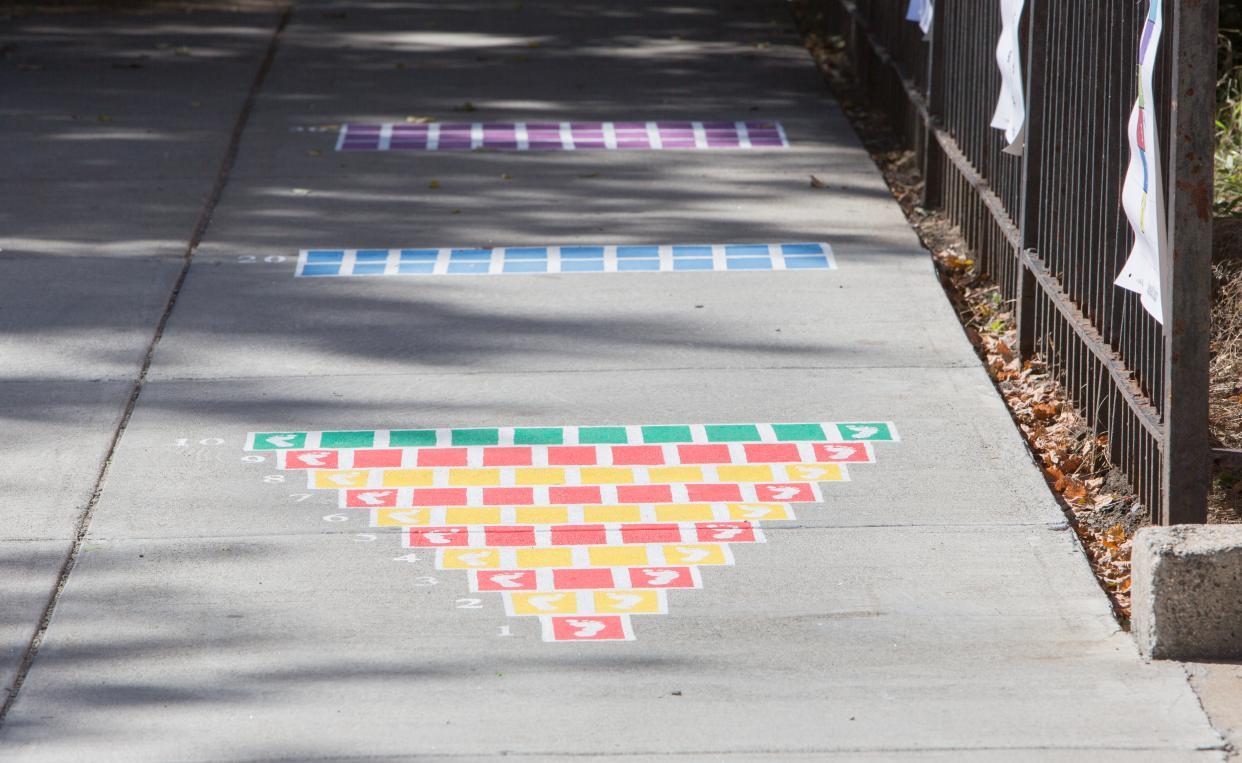 Sidewalk Math is an innovative, movement-based approach to developing mathematics readiness in elementary school students. Created by the Creativity Commons and informed by early childhood learning theory, it is intended to encourage parents to count in a wide variety of ways with their children.
Why we value documentation
Documenting our research on teaching, learning, and creativity at Lesley will provide valuable resources to disseminate within Lesley and beyond. By documenting our work, we support our goals to:
Share work and provide a feedback loop within Lesley and outside communities.
Archive the Commons' work for future use and to support grants and interdisciplinary collaboration.
Support the need to communicate creative research containing multiple languages, such as text, sound, symbolic representation, painterly and scientific images, moving elements, diagrammatic language, and color.
As part of this work, the Commons asks each person or group using the studio to leave traces of their work for the community's use in a binder available in the Commons and online.
The Creativity Commons is located on the 3rd floor of University Hall in Room 3-043, between the Registrar's Office and Porter Café.