From left, Billy Thegenus, Frank Oz, Ingrid Stobbe and William R. Pace on stage Oct. 11 at Coolidge Corner Theater in Brookline. (Photo by Anya Bachor)
By Anya Bachor
It's a warm Tuesday night in October, and Brookline's Coolidge Corner Theater is packed. As the lights fade to black, cheers and applause erupt from the audience.
Behind the seats, in a small, cluttered room, wheels of film await projection, one already loaded and rolling. Frames fly by, and the film begins: one of the last 35 mm prints in existence of Frank Oz's "Little Shop of Horrors" projected for hundreds.
When the credits roll, anticipation takes over. This is what the audience has been waiting for: a panel discussion featuring none other than renowned filmmaker and puppeteer Frank Oz himself.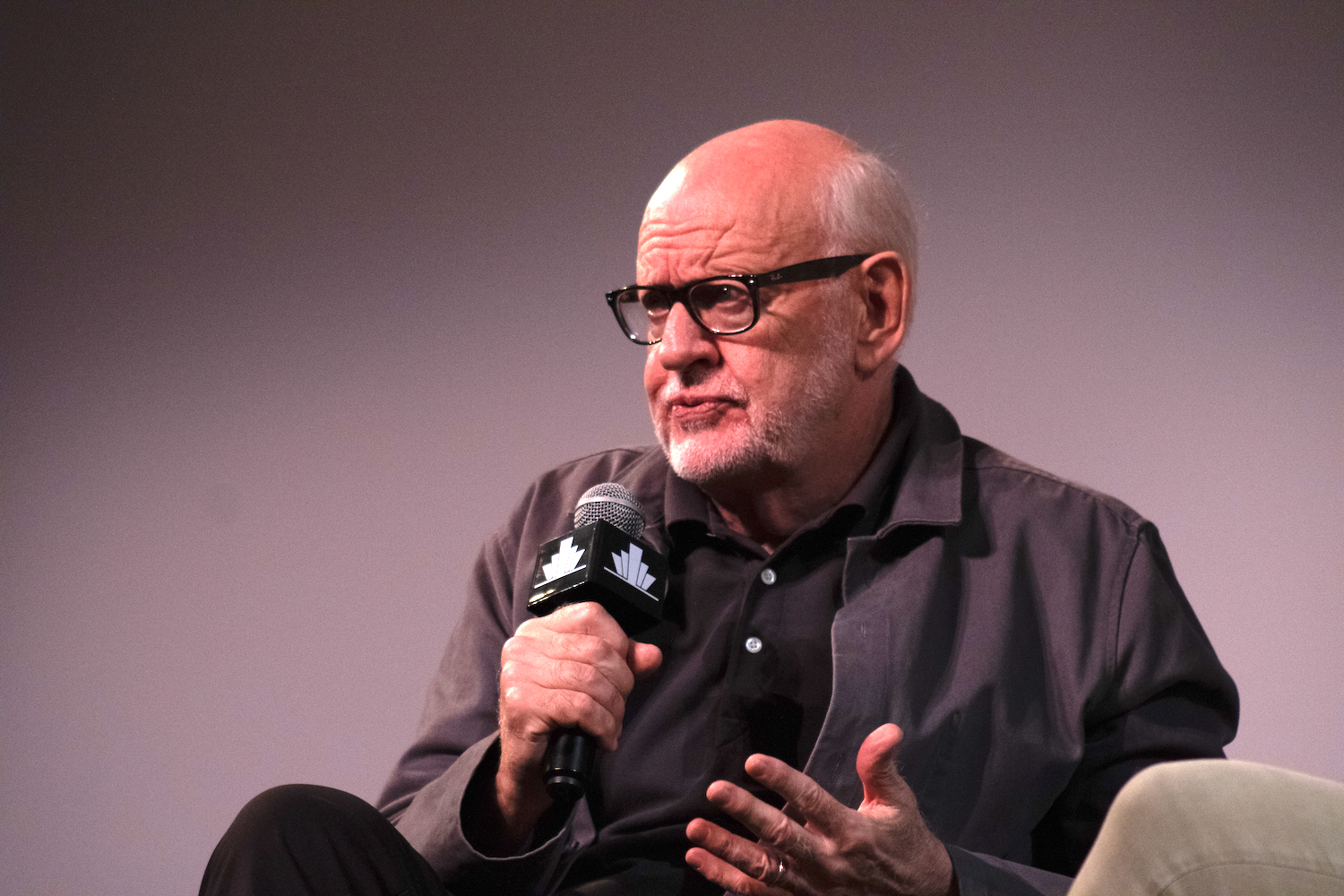 Joining Oz on the panel is College of Art and Design Associate Professor Ingrid Stobbe and friend of Oz's William R. Pace. Stobbe and Pace recently co-wrote and published "The Filmmaker's Guide to Creatively Embracing Limitations," a book about the ways in which a filmmaker can embrace roadblocks and find ways to use them as stepping stones to success.
Leading the discussion was Billy Thegenus, the theater's director of Programming and Outreach.
It seemed like a "fabulous choice" says Stobbe, when asked about the planning for the event.
"Frank is a good friend of my co-author for the text, Bill Pace, and does a wonderful interview in which he discusses moments in his own filmmaking that affected his approach, and his words kick off the book's foreword."
On the topic of her book, Stobbe discussed how through the overall arc, filmmakers should learn to look at challenges optimistically.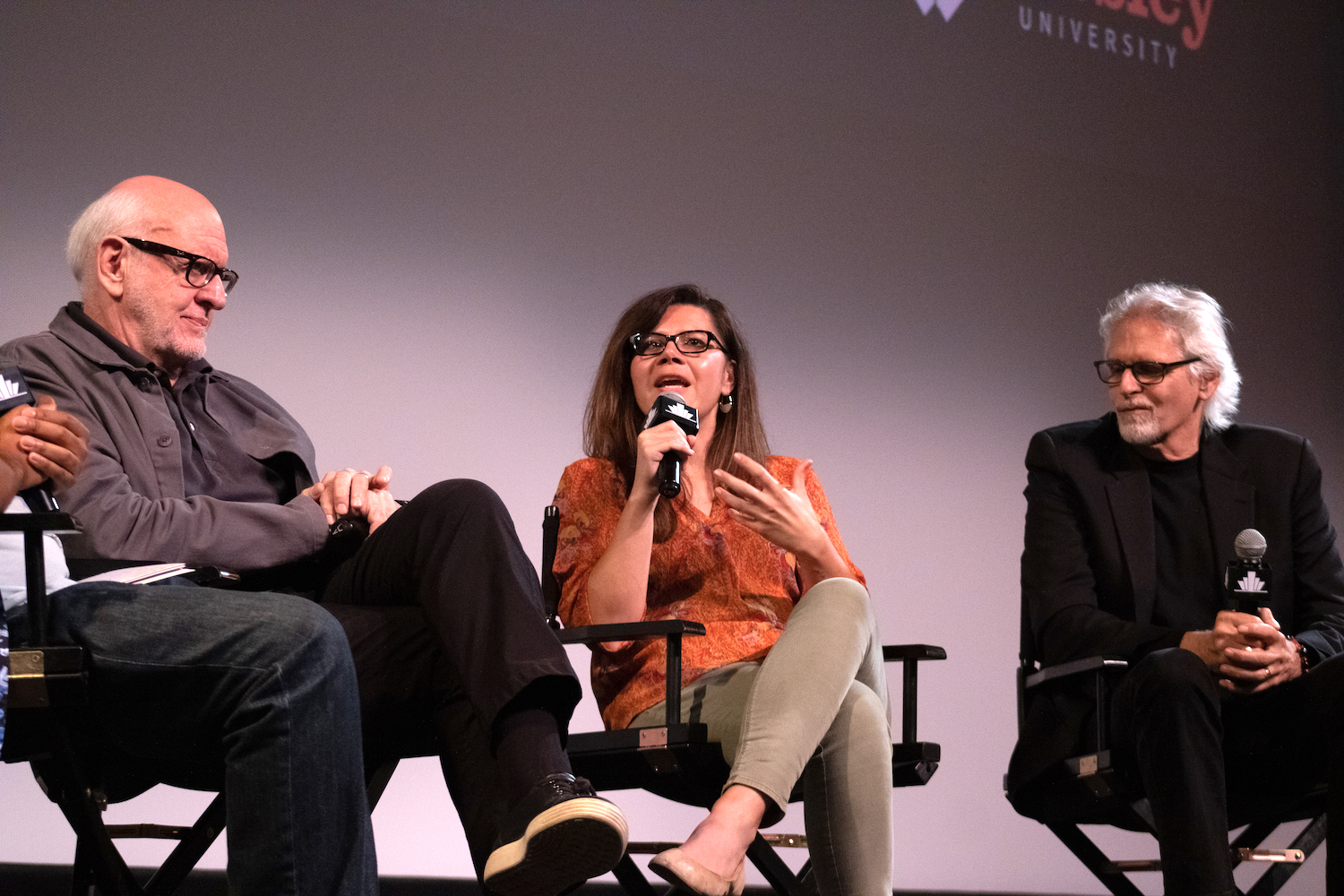 "The trick is to be ready to look at them critically and as potentially helpful elements of your success," Stobbe says. "Keep making your art, no matter what it is, and eventually you will wind up where you need to be."
True to the event, the discussion ranged from Stobbe and Pace's recent publication to the preproduction for Audrey II, the infamous man-eating plant from "Little Shop of Horrors," as well as other anecdotes from Oz's life and experience as a filmmaker.
Indeed, Oz did not leave without sharing valuable advice to rising filmmakers, especially about having the initiative to create.
"Just shoot," he advised during the panel discussion. "Don't think anyone else is better than you, because you have your own instincts."
Focusing on the moment, getting out there and doing it, and not worrying about the final product — these were the constructive lessons Oz imparted on a rapt crowd.
Through the talk, the spectators laughed, applauded, and cheered, thoroughly enjoying the company and words of such a monumental filmmaker.
"It seemed like it genuinely meant something to people," Stobbe says. "That always feels really great."
When the discussion drew to a close, the speakers were rewarded with a standing ovation. Audience members left buzzing with conversation, joyous and thankful.