Be immersed in different cultures, visit historic and natural sites, and well, travel anywhere on the map. All while earning credit toward your degree. That's the power of study abroad at Lesley.
Undergraduate Opportunities
Spend a year or semester abroad, participate in a short-term travel course, pursue an internship, or enroll as an exchange student in one of our partner universities in Asia or Europe.
Jess Visconti '16
Learn to see the everyday through design in Japan
Engage in service-learning and cultural studies in Thailand
Complete a minor in Spanish and learn the flamenco in Spain
Study holistic psychology and expressive therapies in Costa Rica
Watch your art history courses come to life in Paris
Gain hands-on internship experience internship in London
Take your teaching to the next level in Germany
Graduate Opportunities
Build international study into your graduate degree program, by engaging in community fieldwork in Haiti or the Dominican Republic, participating in creative writing residencies in Europe, or designing independent research outside the United States. Become a member of a community of global scholars.
Write in Wales
Pursue study abroad at the Dylan Thomas International Summer School in Wales through our MFA in Creative Writing Program.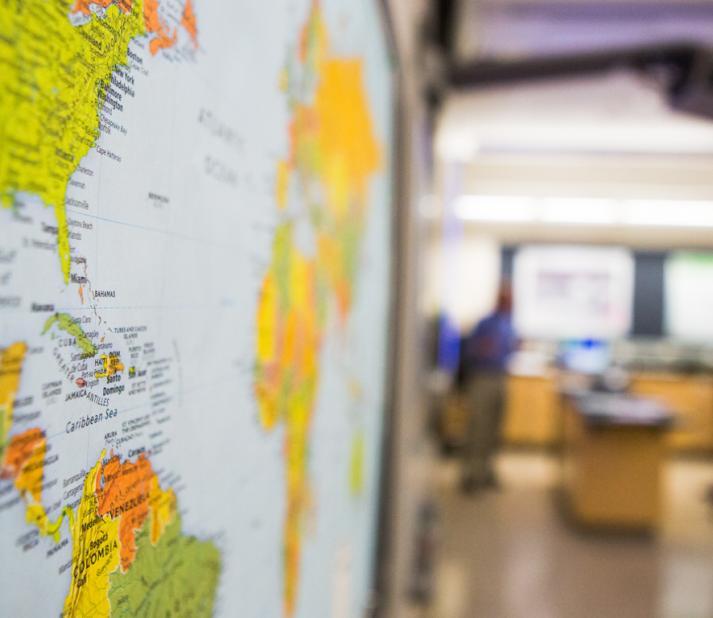 Intern Abroad
Complete an internship as far away as New Zealand through our International Higher Education and Intercultural Relations program.
Exchange Programs
Want a fully immersive study abroad experience? Become an exchange student for a semester or a year through Lesley's partnerships with universities in Asia and Europe.
If you're an exchange student seeking to study at Lesley, you can apply for admission to the College of Liberal Arts and Sciences or the College of Art and Design.
Exchange Partnerships in Asia
Centennial College - Hong Kong, China
Kanya Maha Vidyalaya - Jalandhar, India
Osaka University of Commerce - Osaka, Japan
Otaru University of Commerce - Otaru, Japan
Showa Women's University - Tokyo, Japan
Waseda University - Tokyo, Japan
Ewha Womans University - Seoul, Korea
Sogang University - Seoul, Korea
Exchange Partnerships in Europe
Orebro University - Orebro, Sweden
Paris College of Art - Paris, France
School of the Legion of Honor - St. Denis, France
University of the Basque Country - Northern Spain
University of Education - Freiburg, Germany
University of Education - Switzerland
University of Iceland - Reykjavik, Iceland
Willem de Kooning Academy - Rotterdam, Netherlands
Planning and Costs
Start preparing to study abroad at least one semester before your intended travel. This will give you plenty of time to plan coursework, travel, housing, and finances. A semester abroad can cost less than a semester on campus, especially if you choose an exchange program. Learn more about your options and start planning now through our Study Abroad Office. 
"If you're thinking about study abroad, get a passport and go.
It will be an eye-opening, educational experience."
Laura Slor
'15, Business Management & Global Studies