Students, alumni, faculty, staff, neighbors, former employees and trustees gathered in Alumni Hall on Thursday afternoon for the official unveiling of Joseph Moore's presidential portrait, complete with a reception, speeches, plenty of jokes and even a few tears.
Around 100 people were on hand to catch the first glimpse of the oil painting carefully crafted by Professor Tony Apesos, a faculty member in the College of Art and Design.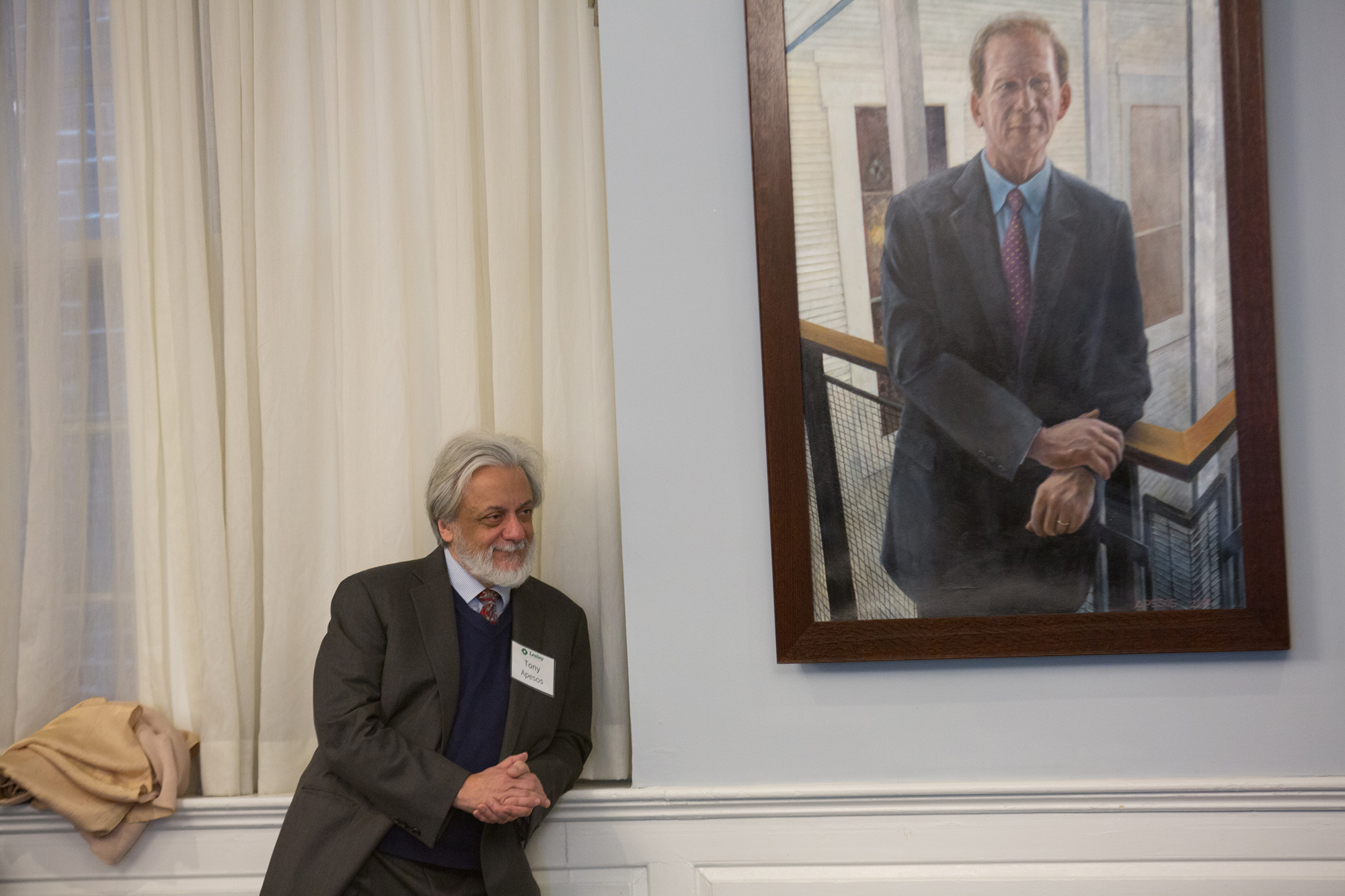 (View more photos from the event.)
"It's a really odd experience to have your portrait painted, but rather than dwell on it, let me thank Tony for taking on this impossible task," Moore said to the crowd. "How lucky for me that Tony is not just a distinguished senior faculty member, but also a distinguished portrait painter. And I think, Tony, you were right to leave out the halo that I asked for," he jested, as the audience erupted in laughter.
During the ceremony, Moore was hailed for his imprint across the physical campus, academic programs and the community during his nine-year tenure. Speakers praised him for raising Lesley's profile and shepherding key initiatives, including community college partnerships, technology partnerships with local secondary schools, the Boston Speakers Series and the Urban Scholars Initiative, as well as the creation of Brattle Campus and major renovations to the Threshold Program.