Enrich your life and help empower others by becoming a mindful citizen prepared to apply the principles and practices of mindfulness in domains such as education, health care, communications, conflict resolution, leadership, and more.
Our master's program—the first of its kind in the United States—and our graduate certificate program immerse you in a rigorous study of the theory and practice of mindfulness, mindful communications, mindful leadership and social engagement, the roots of mindfulness in ancient contemplative practices, and the burgeoning field of contemplative neuroscience.
Through our low-residency programs, which blend on-campus and online coursework, you'll investigate mindfulness teachings through direct experience and learn to apply their transformative power in your professional and personal life.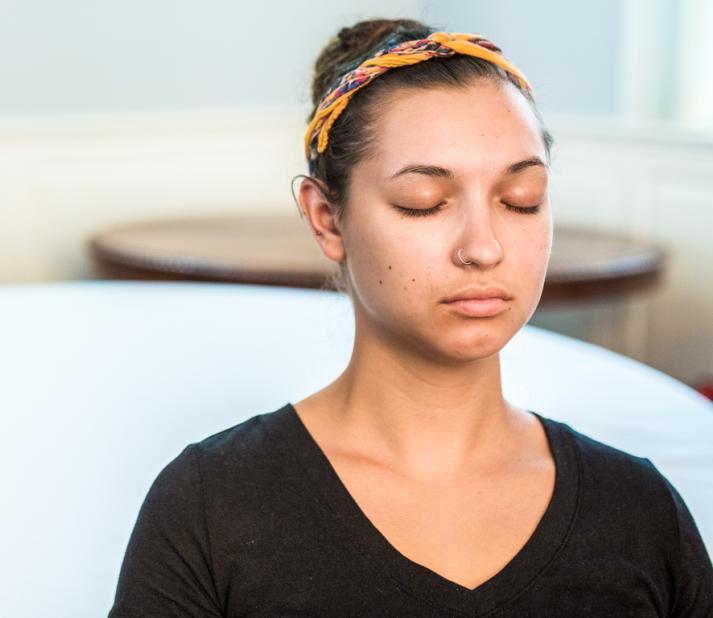 Master of Arts in Mindfulness Studies
Through intensive training in mindfulness theory and practice, our full-time, two-year program combines academic rigor with an emphasis on social engagement, leadership, and multiculturalism.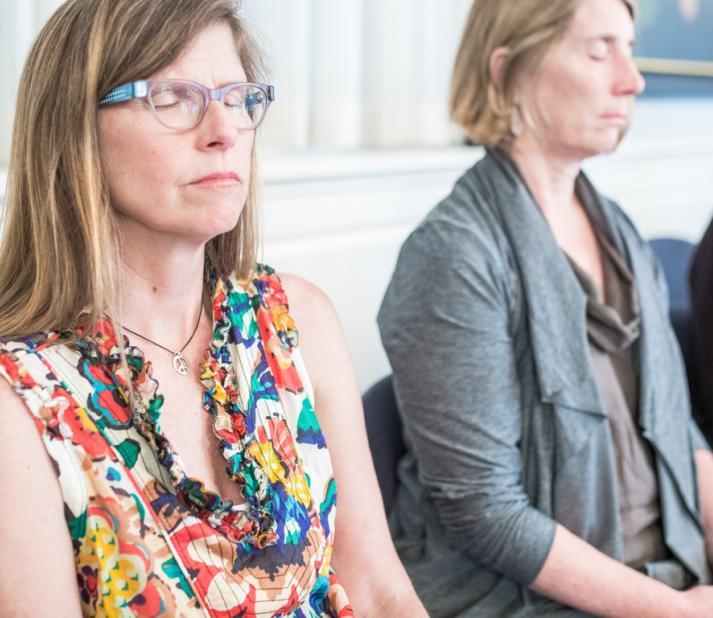 Graduate Certificate in Mindfulness Studies
Our 15-credit Mindfulness Studies certificate program is designed for those aspiring to gain a strong foundation in the history, theory, and practice of mindfulness but who do not wish to pursue the full master's degree.
"The Mindfulness courses have been life changing. Not only has the program solidified my own mindfulness and meditation practice, but I'm also learning techniques to share with
colleagues and clients, to help them reduce their stress."
Nia-Sue Mitchum
'16, Outpatient Coordinator, Roxbury Multi-Service Center, Roxbury, MA
Discover the highlights of our programs.
Support
Deepen your practice and study with the guidance of faculty who are immersed in the practice and scholarship of mindfulness.

Flexibility
Join our community of mindfulness students and faculty in a 7-day summer residency each year on our vibrant Cambridge campus. Between residencies, take our classes online from your home.

Fieldwork
Complete a semester-long internship applying your mindfulness training and skills in a setting in your community, with oversight from faculty.
What careers can you pursue with advanced training in Mindfulness Studies?
From health care and education to business and the military, a growing number of sectors are embracing mindfulness to alleviate stress and develop more productive learning and working environments. Those who are trained in mindfulness will be in increasingly high demand in areas where their training can positively affect the well-being of others. Lesley's programs emphasize the integration of mindfulness in a variety of professional practice settings, to provide you with a solid foundation in your chosen field.
Contact Graduate Admissions
Lesley University
Graduate Admissions
29 Everett Street
Cambridge, MA 02138
Phone, Email, & Documents