Visiting artists, writers, curators, art historians and critics present their work and ideas during a public lecture series sponsored by the MFA Visual Arts program during each residency.
These events are free to the public and accessible by MBTA Red Line to Porter square.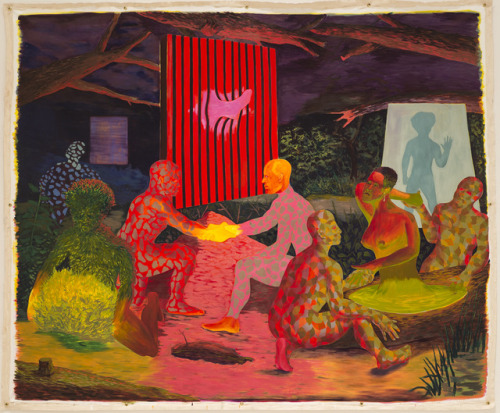 Describing his process as "a mining through historical narratives, Afro-diasporic histories and geographies, science fiction, global modernisms, and a discourse on representation," Jackson creates a distinctive tableau of painting figuration and narrative imagery. Recent shows of his include exhibitions at Zevitas Marcus, Los Angeles; Elmhurst Art Museum, Elmhurst, IL; Green Gallery, Yale University; and Steven Zevitas Gallery, Boston.
---
The Art Talks Lecture Series is sponsored by the College of Art and Design MFA in Visual Arts program and the Massachusetts Cultural Council.