Preparing Teachers Who Are Agents of Change: The Role of Generativity in Creating Great Teachers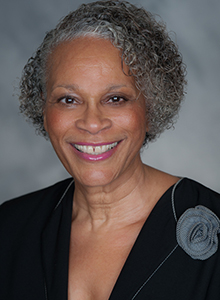 Dr. Arnetha Ball, professor of Education at Stanford University, will be this year's June Fox lecturer. She is director of Stanford's Race, Inequality, and Language Program and co-director of its Center for Race, Ethnicity, and Language. She was recently elected to the National Academy of Education for her "outstanding contributions to education research and policy."

Dr. Ball is the author/co-editor of seven books and numerous articles, and has done extensive research in sociocultural theory, conducted in complex learning environments faced with the promise and challenge of improving education for diverse populations in the US and South Africa. 
Dr. Ball's most recent research investigates the role of generativity and successful paradigms, principles, and practices in preparing teachers for diversity across national boundaries in countries that serve large numbers of historically marginalized students—including the US, South Africa, Australia, and New Zealand.
The evening will also include presentations of the June Fox Scholarship Award and several book awards that honor former deans William Dandridge and Mario Borunda. A reception will follow.
Free and open to the public. Register now.
This lecture series was created in recognition of the leadership of Dr. June Fox, former dean of the Graduate School of Education and professor emerita.