The Ecological Teaching and Learning program consists of two summer residencies a year apart, and online coursework during the year. Below are accounts of what typically happens during each residency.
Summer I: Residency on the Coast of Maine
In the rural residency, educators gather for three weeks in Cobscook Bay on the coast of Maine to launch themselves into an 18-month graduate program. Day after day, in a rigorous, packed schedule, the group traverses the back roads along Cobscook Bay to visit with local experts in organic food production, lobster fishing, and Passamaquoddy native herbal medicines. They also talk with land trust conservationists, park rangers, and many others. Students work in fields, empty lobster traps, do citizen science, build new bog trails through coastal lands, participate in an archeological dig, and learn about systems theory through lecture, books, and games.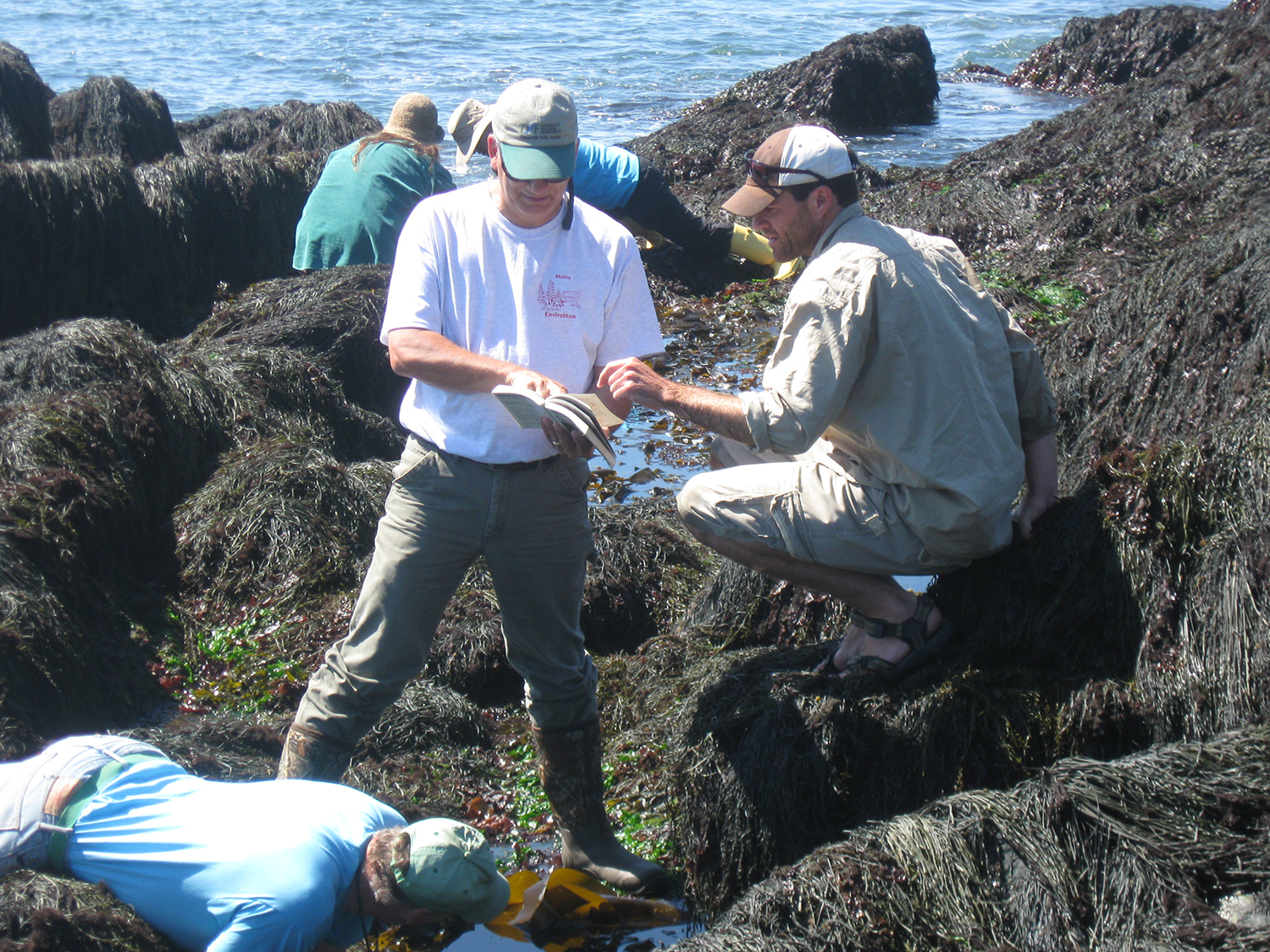 The backdrop is always the rocky coast of Maine, the extreme tides that come and go twice daily in Cobscook Bay, and the clearness of the night sky. Greeted by fireflies, chewed on by mosquitoes, and snapped at by green crabs when tide pooling, graduate student educators find themselves falling into their camp beds each night exhausted and happy.

Eighteen months fly by as students work hard to deepen their ecological knowledge of the world and bring their fresh perspectives of systems ecology to their students.