As a teenager, Mike Kaufman '14 was so dedicated to basketball that he was willing to look a little peculiar walking down his elementary school hallways.
"I would walk on my tippy toes all day in school. I would jump up and slap the top of the doorway. I was always trying to figure out how to jump higher," says Mike.
His dedication yielded results (and fairly sizable calf muscles) and led the Lesley graduate to play professional basketball, achieve a maximum vertical 44-inch jump and, eventually, to found his own company, Better Bounce.
Bouncing in Boca
As a kid, Mike picked up basketball out of a deep desire to avoid the hot, swampy weather in Boca Raton, Florida, after his family relocated from New York.
"I just wanted to play an indoor sport," he says. "My first year I wasn't very good, but I just kind of fell in love with it."
Then came the doorway slapping, tippy-toe walking years when the young shooting guard tried everything he could to improve his "max vert," achieved by taking a few steps before jumping. He participated in all the jumping programs he could, and when YouTube became popular, Mike searched for behind-the-scenes videos of NBA players and vertical workouts.
Mike just wanted to play.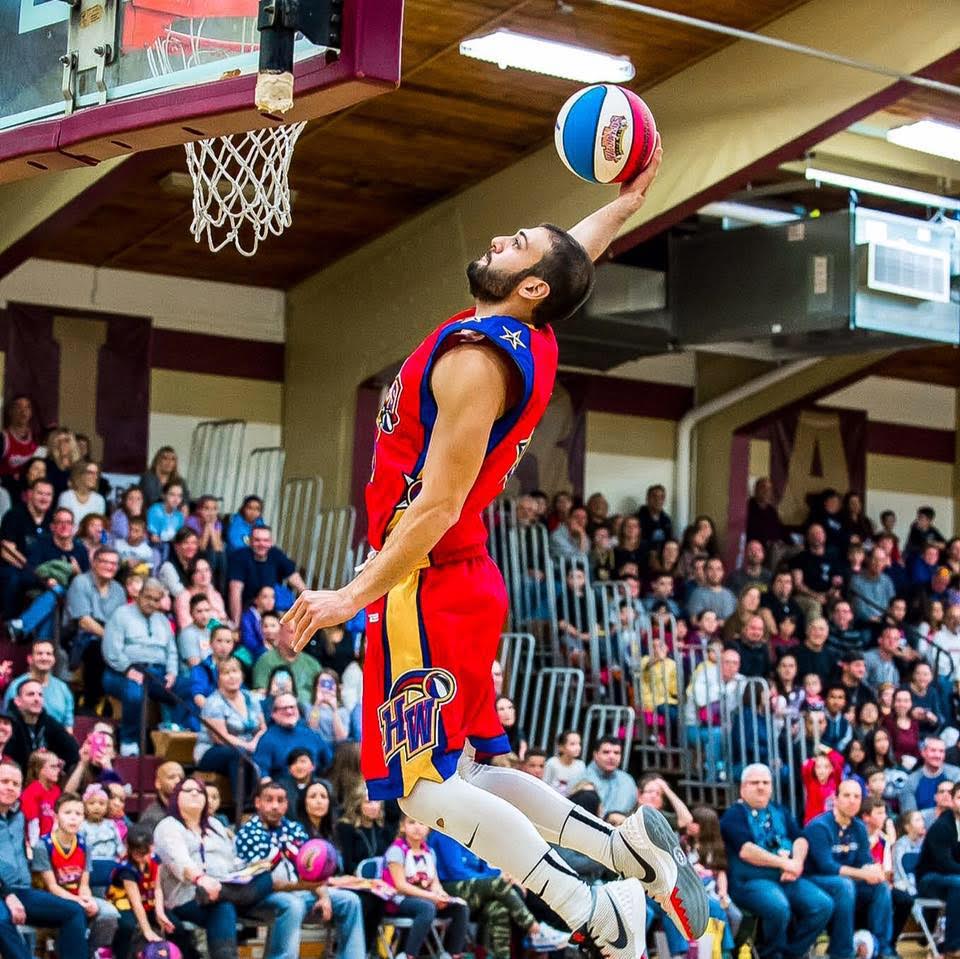 Never the tallest or fastest person on the team, he transferred from his large high school to a smaller one where he could spend more time on the court. From there, the now six-foot-tall Mike sought out Division III schools in the Northeast, falling in love with Lesley and Cambridge.
Unsure what he wanted to do post-college, Mike majored in business management with a minor in psychology, all the while playing basketball for the Lesley Lynx, where he set two records: most 3-pointers in a game (8) and highest percentage of 3-pointers in a season (44 percent). 
He also learned to shoot and edit video, creating game videos for Lesley Athletics and YouTube recaps as an intern with Harvard Athletics—something that would come in handy when he established Better Bounce.
And video also helped him show that he wasn't merely adept at draining threes—social media and his skills propelled him to the semifinals in ESPN's 2014 State Farm Dark Horse Dunker competition. 
Viva la Tel Aviv
Midway through his college career, Mike realized his dream was to play professional ball. The NBA was beyond his scope, but Israel was a possibility for the 21-year-old Jewish American.
"Israel is crazy about basketball," says Mike, who visited Israel on a Birthright trip after graduating from Lesley in 2014.
He spent the following summer dedicated to training before he tried out for and got a spot on a professional Tel Aviv team. For most of the next two years, Mike lived his dream, though not without some difficulty.
"There was a lot of terrorism. When I first went over there, there was a war between Israel and the Gaza Strip. There were rockets being shot," he recalls. There was also strife with his team, which lost funding and stopped paying its players halfway through Mike's second season.
The challenges didn't outweigh the fact that Mike set out to achieve a goal and was able to complete it. "It was definitely the most valuable experience of my life," he says. "I felt like I really became my own person. I felt I could do whatever I wanted to do."
Mike knew he was only in Tel Aviv for a few seasons, and but he wasn't ready to give up basketball. He had long been the player with the unexpectedly high jump, and people always wanted to know how he did it, so he decided to capitalize on that.
In 2015, he launched Better Bounce, a website where he could sell workouts designed to increase other players' jumps.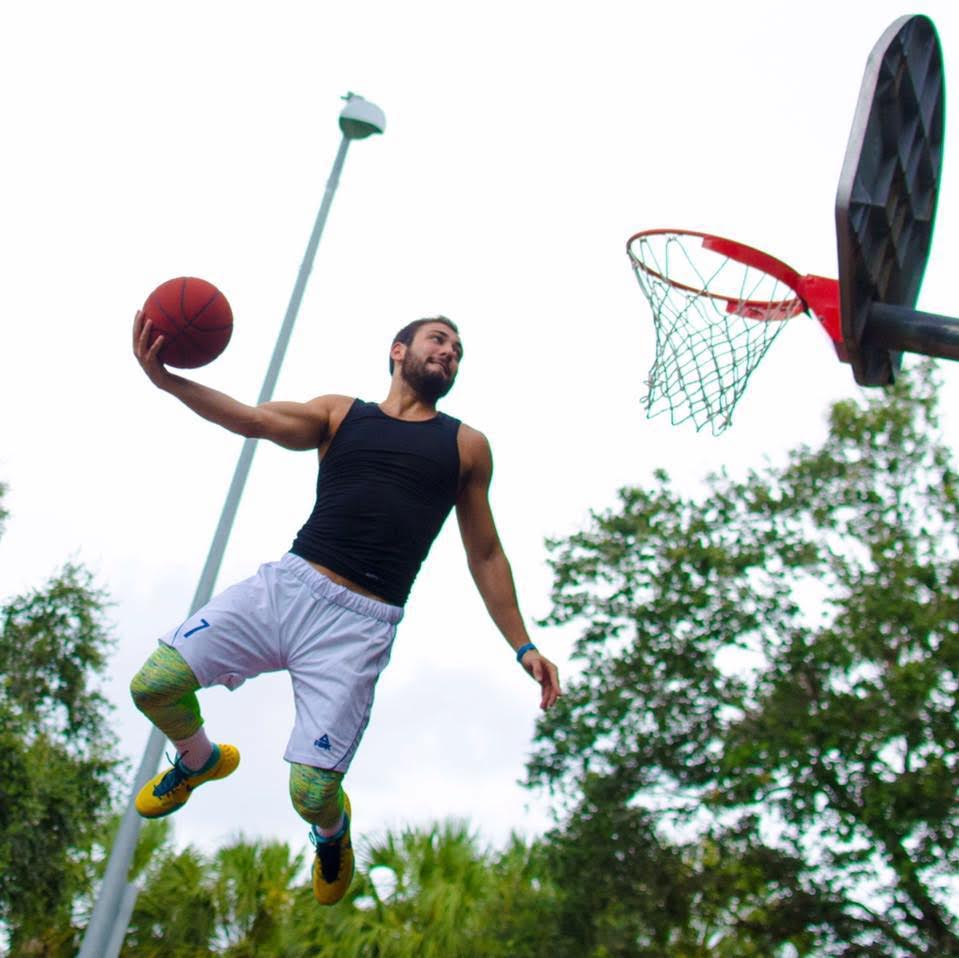 Working Overtime
Better Bounce has grown steadily in the past 2.5 years, in large part because of Mike's social media presence. He publishes multiple posts on Instagram a day, giving young basketball players a glimpse of the "vert" they can have with his exercise plans.
Even before people become customers, he's there to give pointers.
"I write everyone back," Mike says. "I give advice for free and I try to post content that can inspire them and motivate them. I love doing that."
Being the subject of these videos means the athlete-turned-entrepreneur has to stay in the game. He does that, in part, by working full time in sports media. Mike moved to New York city in 2017 and works as the digital content manager of Overtime, a start-up that aspires to be the next ESPN, with a focus on high school sports.
The company, which has over 100,000 YouTube followers and 386,000 Instagram followers, recently announced that it raised $9.5 million in capital from heavyweights such as NBA star Kevin Durant.
"We're covering the top high school athletes in a way that's never been done before," says Mike.
His work at Overtime keeps him engaged in current video trends, which in turn helps him with Better Bounce.
As he approaches three years with his company, Mike said he wants to expand his scope by partnering with other brands on Instagram and creating workouts that focus on skills beyond vertical training.
Of course, he's also staying in the game physically—playing a few times a week in a corporate league and pickup games as well as with the Harlem Wizards on occasion.
He's maintained a 36-inch standing vertical jump and his max vert is 44 inches, 4 inches over the benchmark for a high jump.
To this day, people are still surprised to see him get the air he does. But he was always an underdog, and that's why Better Bounce is so important to him.
"I still worked my way up and was able to achieve my dream," says Mike. "For Better Bounce, that's really what I want, to help other underdog athletes—to see that it's possible to be a six-foot white guy and have crazy bounce."
Related Articles & Stories
Read more about our students, faculty & alumni.