Artist Cicely Carew's installation "Ambrosia" opened on March 15, 2021 at Boston's Prudential Center, transforming the central corridor of the Back Bay mall with a shifting, ethereal cloudscape of light and color.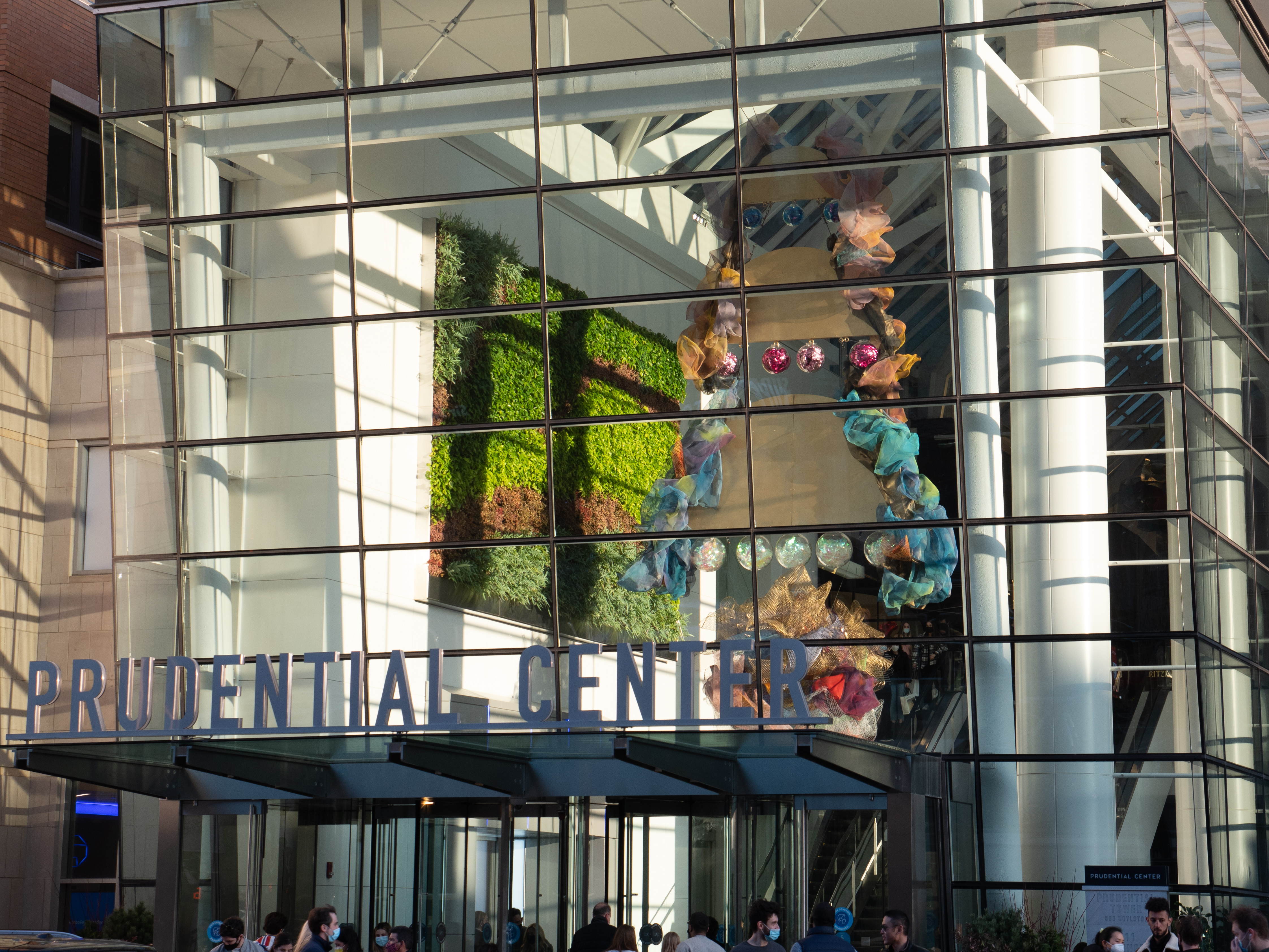 A multimedia artist whose use of sweeping gesture and vibrant color infuse both her painting and three-dimensional work, Cicely received her MFA in Visual Arts from Lesley in 2020. She describes her work as wielding "the formal, material, and sculptural aspects of painting to evoke radical joy, hope, and liberation."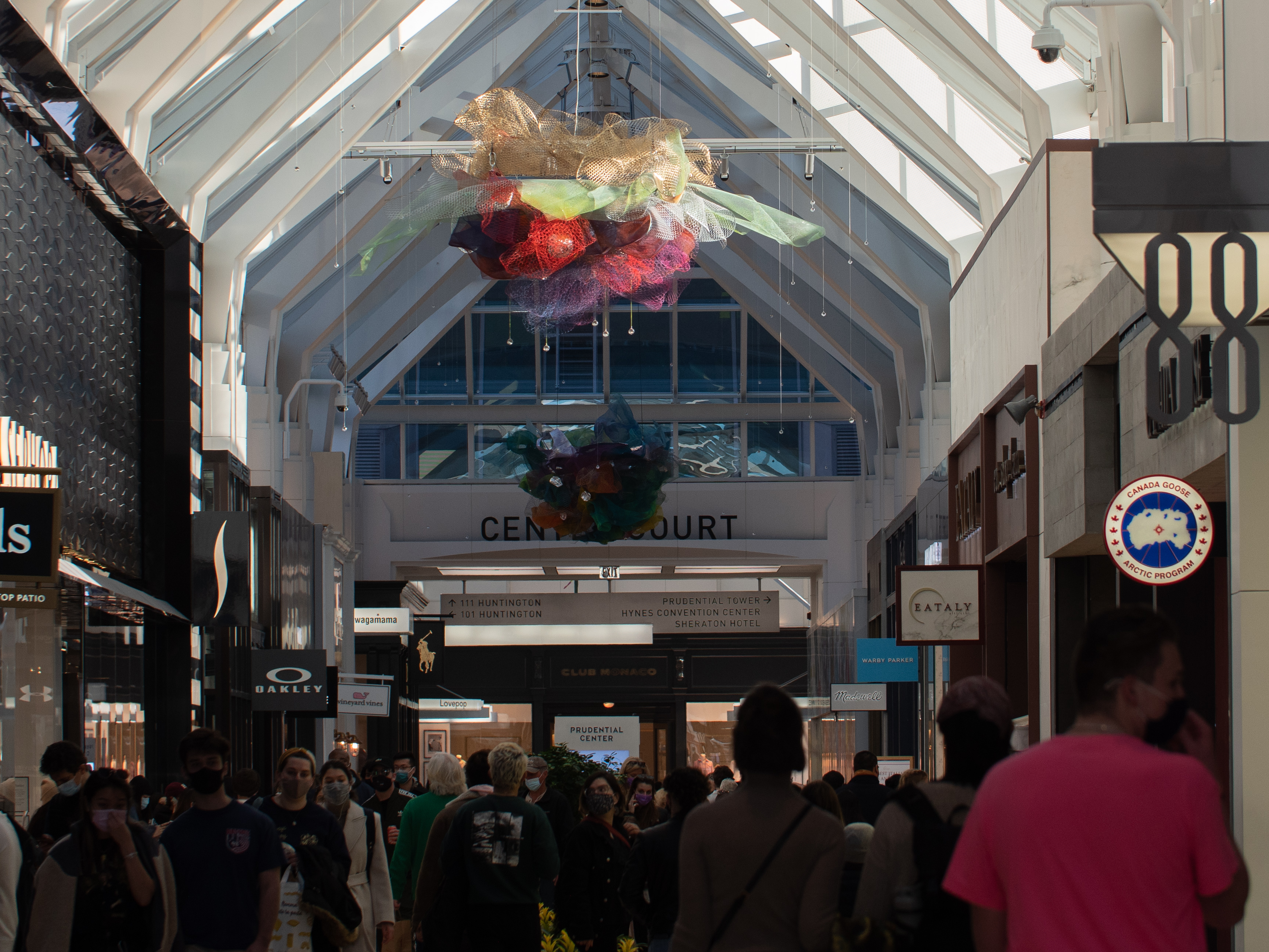 "Cicely has furthered her work in such wonderful ways," says Ben Sloat, Director of Lesley's MFA in Visual Arts program. "When she first came to the program, her artistic medium was primarily in printmaking. Through the two years of the program, Cicely expanded her artistic approach to include large scale painting and mixed media sculpture, while maintaining the relational elements of color and motion which define her vision. To see her work in "Ambrosia" transformed into major public sculptures is an exciting new step in her practice."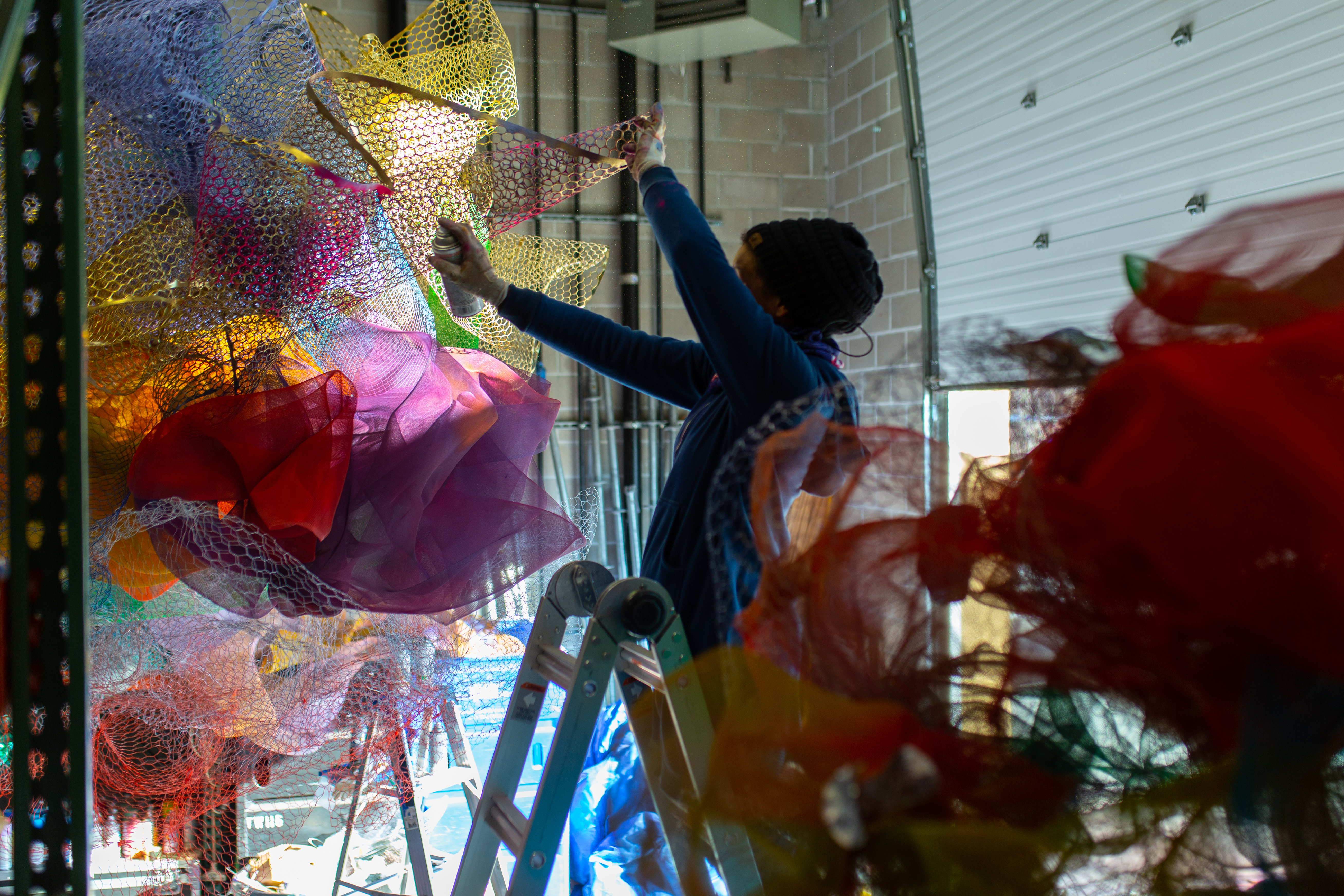 The elaborately constructed multimedia installation, composed of more than three tons of colorful tulle, crystal, mylar, and wire mesh, hovers high in the air, bringing a glowing, other-wordly atmosphere to the shopping mall, which has been unusually quiet during the pandemic. The project is curated by Now + There, an organization that brings temporary public art projects to sites throughout the city of Boston. Cicely hopes the installation will shift perspective of how art can be seen and heal. She hopes it will inspire us to see differently and to see magic everywhere.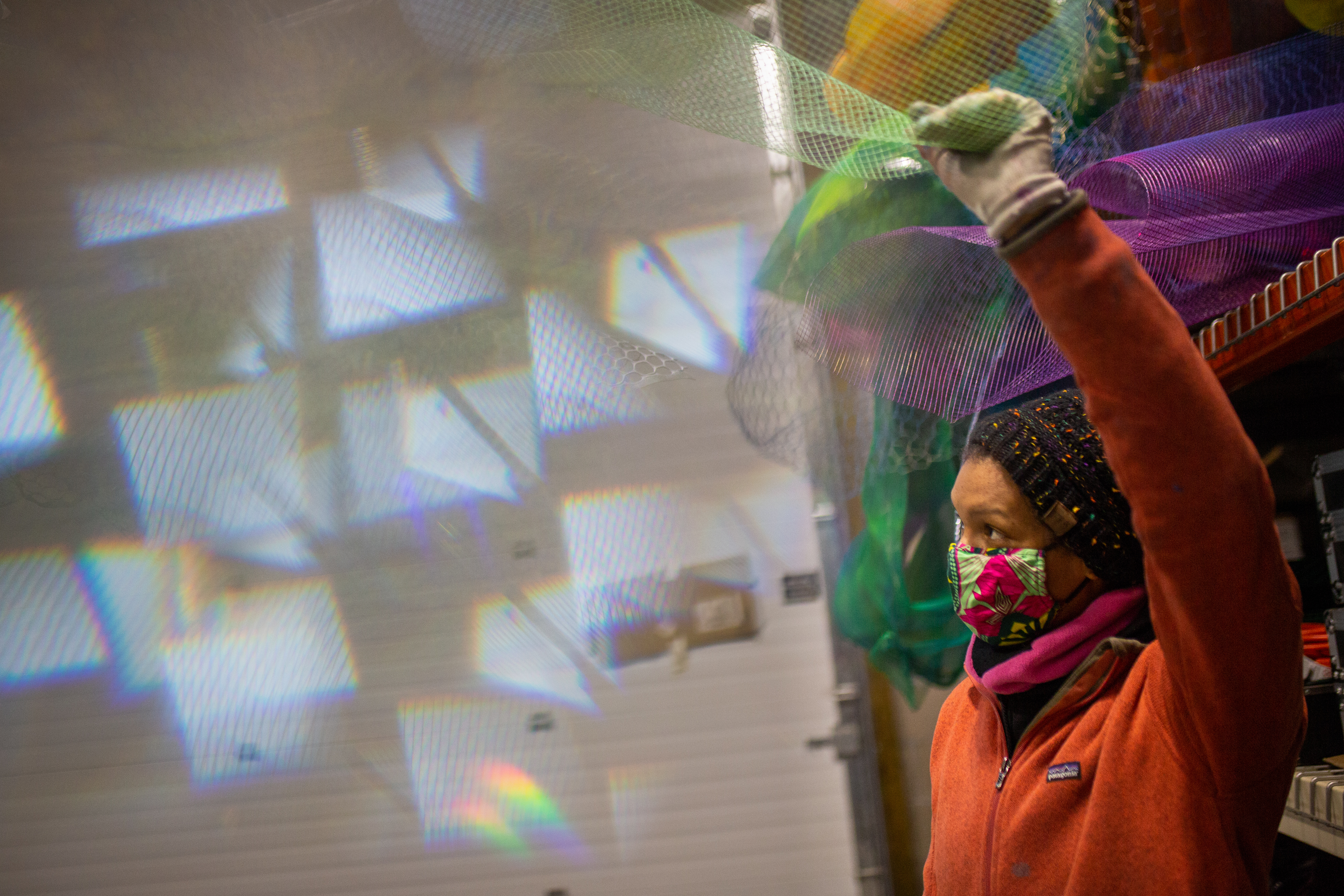 "This was about love," Cicely says "and a manifestation of love and joy and transforming pain into pleasure and wonder."
Learn more about Cicely and her work.
---
Find out more about our MFA in Visual Arts
Our flexible low-residency MFA in Visual Arts program is one of the oldest and most recognized in the country. We are a vibrant community of artists who work with students in a program that combines 80% independent studio work with intensive mentorship and academic advising. You'll pursue your creative work, in your own community, with support from artist-mentors in your area. And every January and June you'll join artists from across the country for 10 days on our Cambridge, MA campus.
Related Articles & Stories
Read more about our faculty, students, and alumni