Lesley's annual summer orientation for incoming undergraduates enjoyed the company of some new faces this year.
For the first time in Threshold Program history, Threshold students participated in the orientation festivities, everything from ice breakers to information sessions.
"It was a great opportunity for our students in the same way that it's great for traditional undergraduates – it gives them exposure to campus and gets some of the jitters out," said Threshold Associate Director Cara Gorham Streit.
Threshold is a groundbreaking, two-year, non-degree postsecondary program for students with diverse learning, intellectual and developmental disabilities. Nineteen of the incoming Threshold students participated in the June 17 and 18 orientation, and they were excited to get involved and make campus connections.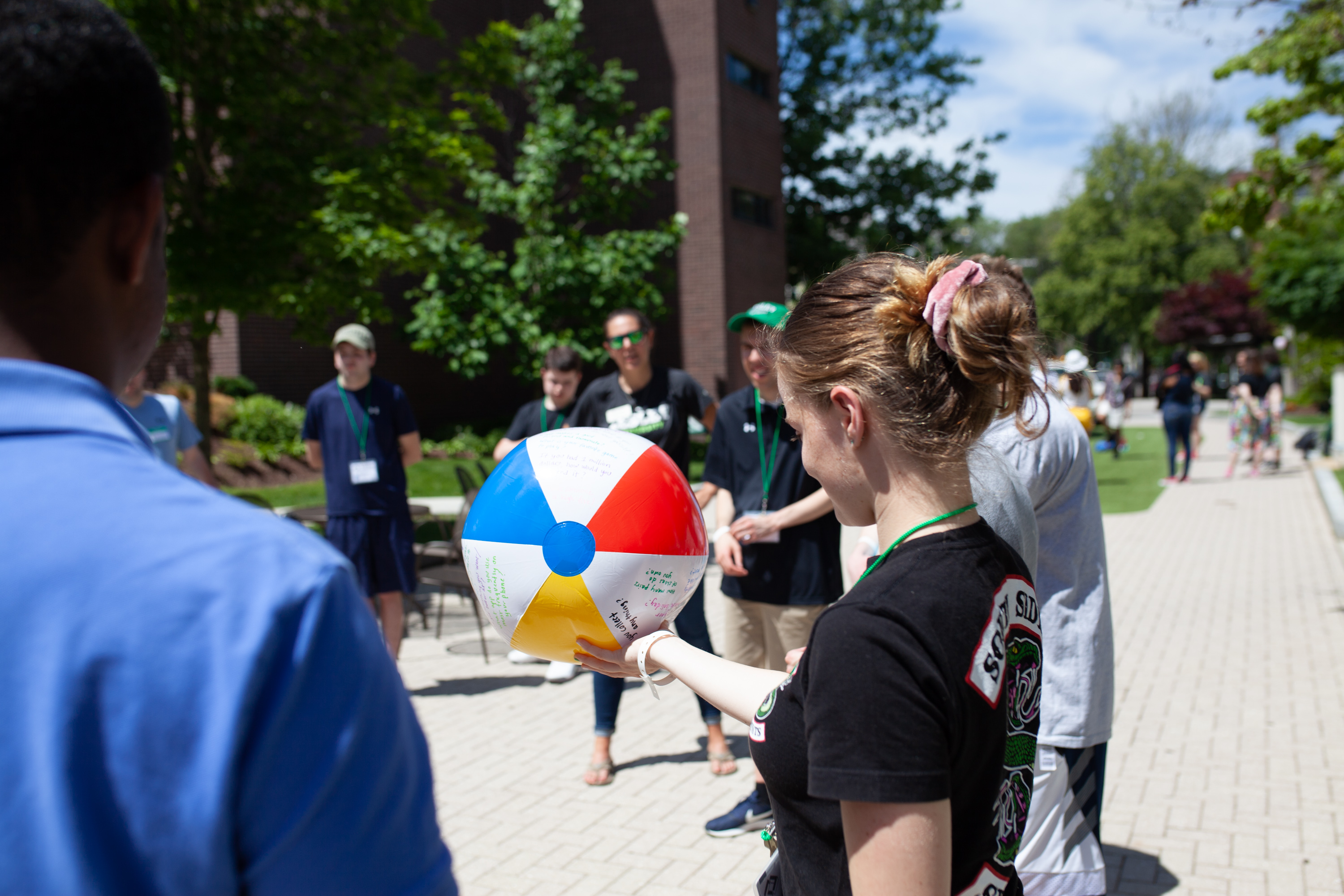 "The students thought it was great and they seemed so happy," said Threshold Administrative Coordinator Tim Cusack. "They made a bunch of friends and they feel like they're a part of the group."
Inclusive introductions and community-building
Each year at orientation, new students have the chance to tour campus, make new friends, create their schedules and learn about the many ways to get involved at Lesley as they stay overnight and experience college life on a smaller scale.