Dr. Jo-Anne Hart, professor in our Graduate School of Education and College of Liberal Arts and Sciences, is debuting her first-ever solo performance piece this weekend.
Hart's original monologue "Friendship: A Love Story" runs about 35 minutes, with professional stage crew, lighting, sound and director. The piece is showing at the Blue Room Theater at the Easthampton, Massachusetts, City Space nonprofit arts center on April 29 and 30.
"Not long ago, I went back to grad school and got an MFA in Creative Writing (nonfiction) at Lesley," says Hart, a political scientist who teaches global studies, history and more. "I wrote my MFA thesis on my college friend and his eventual death from AIDS."
The performance is based on that thesis.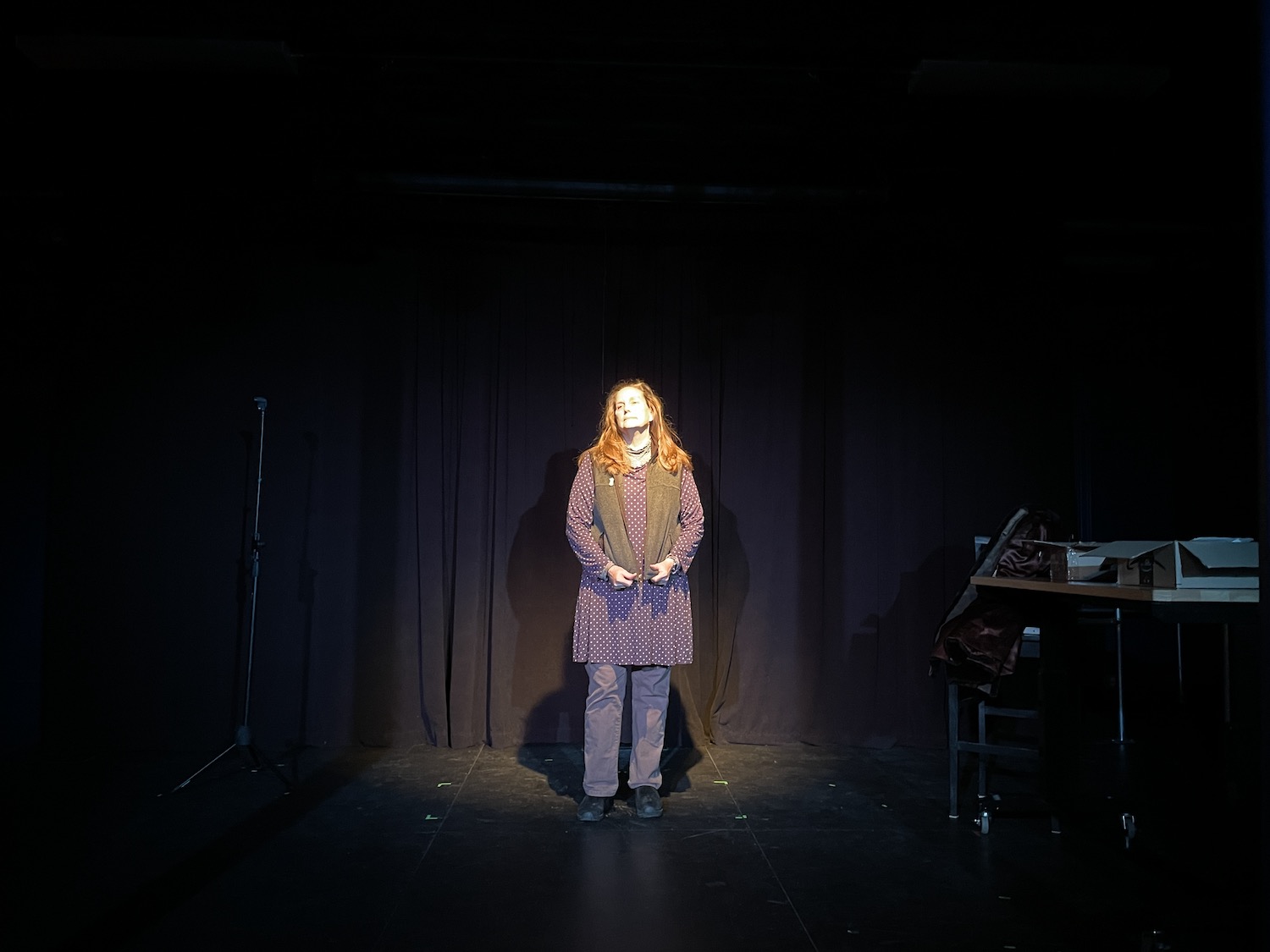 Hart concedes being a bit nervous, as the experience of telling personal stories on stage is a bit out of her comfort zone.
"I'm very nervous about performing, but also thrilled I get the chance to tell folks about this amazing man, Brett Bennett, who means so much to me," she says. "I'm trying hard to stay with my authentic emotion in the piece…yet doing that in rehearsals is making me cry! Hopefully, I won't cry on the stage."
Hart explains that her foray onto the stage reflects Lesley's ethos of caring about critical issues related to LGBTQ+ issues, "the role of deep personal relationships for mental health and trauma recovery" and it also demonstrates how artistic creativity is used in education.
In addition, she says, it is an example of being "a relevant practitioner in one's field."
"I'm about to begin teaching a storytelling class in GSOE  (Cultural History through Storytelling), meaning that doing some of this in real life allows me to be both practitioner and a participant in important ways for storytelling," Hart says. 
 "In CLAS undergrad teaching, in my course on postwar US history, the course includes the AIDS epidemic and I make a point of discussing real people to bring it home," she adds. 
If you are in Western Massachusetts this weekend, here's where you can find more details about Professor Hart's performance, which is part of the First Person Fresh women's solo festival.