An artist and social activist, Associate Professor Karen Frostig's work challenges history, culture and societal norms — from Austria's part in the Holocaust to violence against women and commentary on the environment — inspiring action as well as contemplation.
The International Caucus of the Women's Caucus for Art, a United Nations-affiliated nonprofit, is honoring Frostig's artwork by awarding her the International Caucus and UN Program Honor Roll 2017. Frostig is the third artist to receive the award in as many years.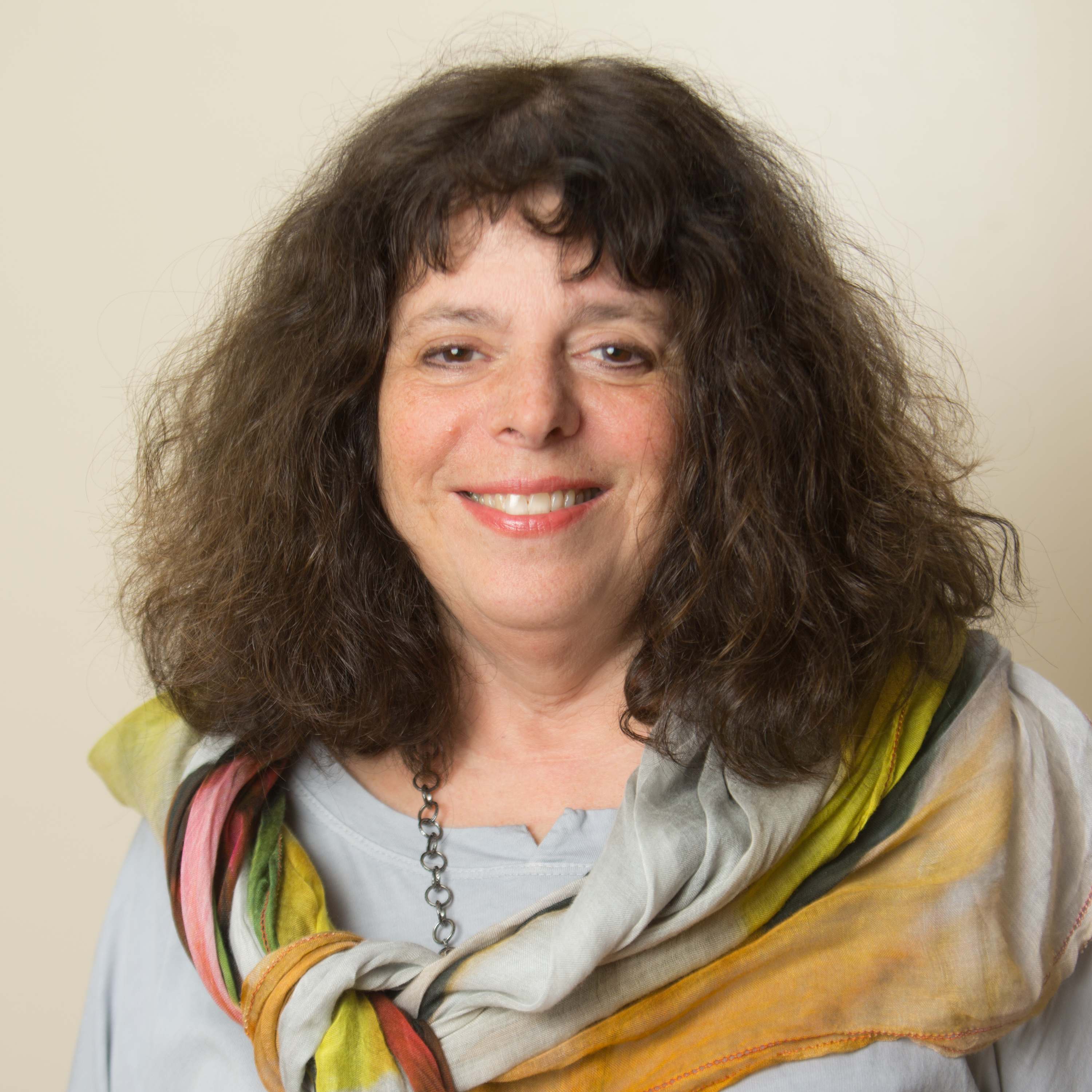 She joined the organization, which has been a catalyst in bringing attention to feminist art, in the late 1980s. Frostig served as a program chair of the Boston chapter and the co-chair of the 2005 National Women's Caucus for Art Conference. This year she will be feted at that same conference, named at the Lifetime Achievement Awards Ceremony, to be held in Los Angeles on Feb. 24.
"There are not enough superlatives to describe her contributions to Women's Caucus for Art and women's issues, as well as the healthy and affirming light she is shining into some of the darkest recesses of our collective human history," UN Program Director Maureen Burns-Bowie wrote of Frostig.
The award came soon after the artist was named a 2017 Distinguished Alumni from Massachusetts College of Art and Design.
"Getting an award for my work created a degree of visibility and recognition that I was extremely appreciative of," said Frostig, who teaches in Lesley's Graduate School of Education.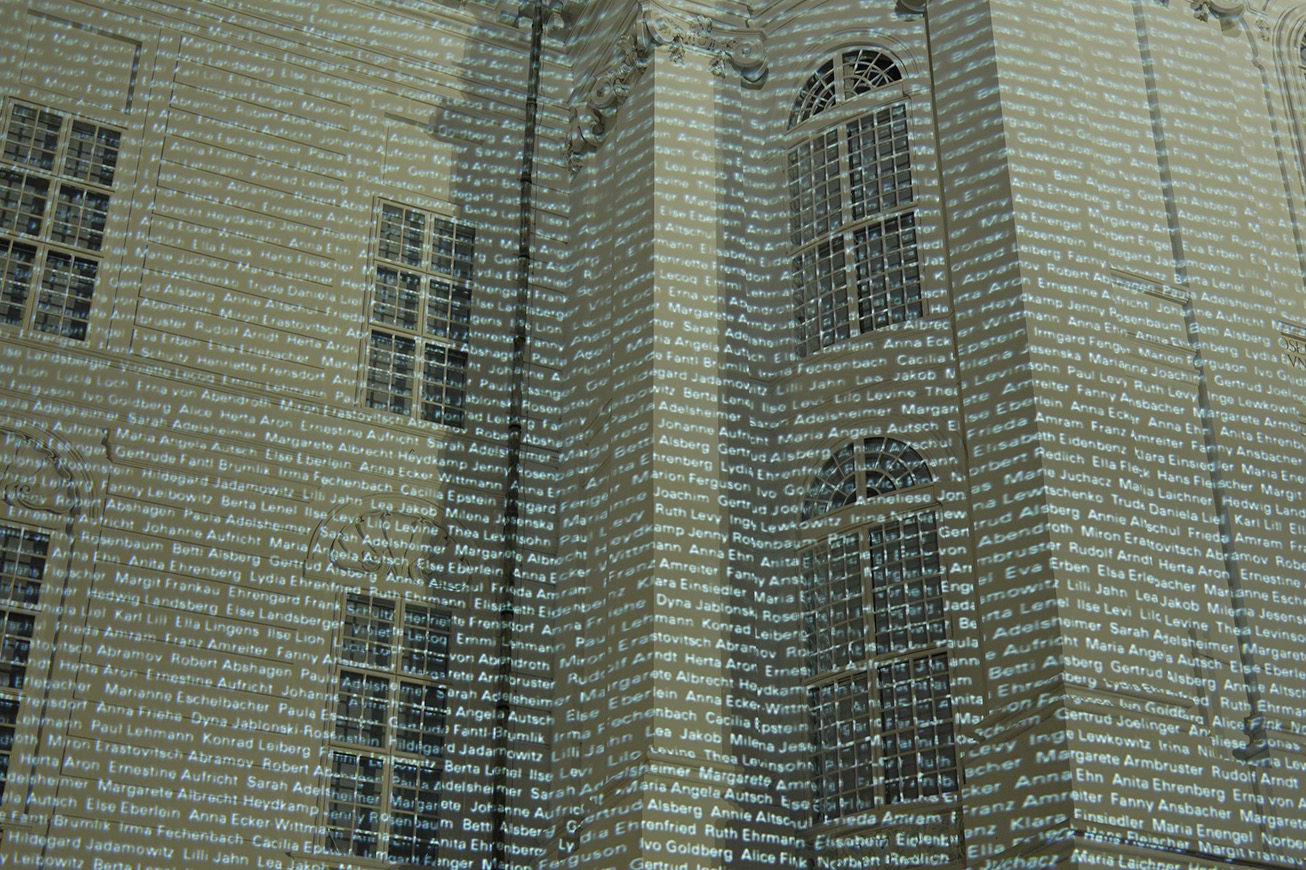 Art and activism
Frostig's work at home and abroad has focused on justice, memory, thoughtfulness and ritual. When a forest near her home was cut down, Frostig organized The Tree Memorial. She invited the community to mourn the loss through a ceremonial burial as well as a tree planting.
Also focused on memory, loss and issues of accountability was The Vienna Project, her most ambitious work to date, which asked, "What happens when we forget to remember?"
The child of an Austrian Holocaust survivor, Frostig journeyed to Vienna in 2006, wanting to connect the persecution wrought by the National Socialists with the present. Vienna's three memorials for the thousands killed between 1938 and 1945, along with letters written by Frostig's grandparents' during those years, inspired her to create The Vienna Project. Spanning a year and situated in 16 districts of Vienna, the "social action memorial project" began in 2013, the 75th anniversary of Austria's annexation by Germany.
The project specifically named the victim groups persecuted — Jews, Roma and Sinti groups, people with disabilities and mental illness, homosexuals, Jehovah witnesses, Slovenian partisans and those of opposing political views — which were not named in Austria's 1991 apology for crimes committed under National Socialism.
Frostig raised 300,000 euros for the public art project (including in-kind support), which had its own mobile app, involved all ages and included performers, visual and street artists, Vienna Philharmonic musicians, videographers, historians and city officials.
And she isn't finished with the Vienna Project yet. For the past five years, Frostig has worked on a concept for a permanent and interactive memorial that will include the names of 91,780 persecuted Austrian victims of National Socialism, murdered between 1938-1945 during the Holocaust." 
Due to the current change in government led by a populist mandate, Frostig is unsure if she will be able to secure permission for the installation in Vienna at this time. She is determined to bring the idea to fruition, perhaps beginning with the exhibit in the US and bringing it to Vienna at a later date.  
Frostig envisions the memorial as a series of metal plates engraved with victims' names and programmed with augmented reality software that will help people connect the names of those murdered with maps, timelines and artifacts about their lives.
"I'm excited about how these components are going to create a new template for memorialization that will be interactive, sensory based and digitally enhanced, inclusive of the values that are intrinsic to my work," said Frostig.