The cast of "The Curious Incident of the Dog in the Night-Time." Image courtesy of the Umbrella Community Arts Center.
When Elise Wulff '16 saw an audition notice posted for a community production of the stage adaption of "The Curious Incident of the Dog in the Night-Time," she knew immediately that she wanted to be involved.
The play, adapted from British writer Mark Haddon's 2003 mystery novel of the same name, follows the journey of Christopher Boone, a young boy presumed to be on the autism spectrum. Wulff, who earned her master's degree in special education in 2016, works by day with individuals on the autism spectrum at local nonprofit and holds a bachelor's degree in theater and psychology, so the project was a natural fit. 
"I reached out to Nancy Curran-Willis, the director, and said that this was a combination of my lifelong loves: neurodiversity, teaching, theater, movement and choreography  — I knew that I wanted to contribute my passions to this," says Wulff, who serves as the show's special consultant and movement coordinator.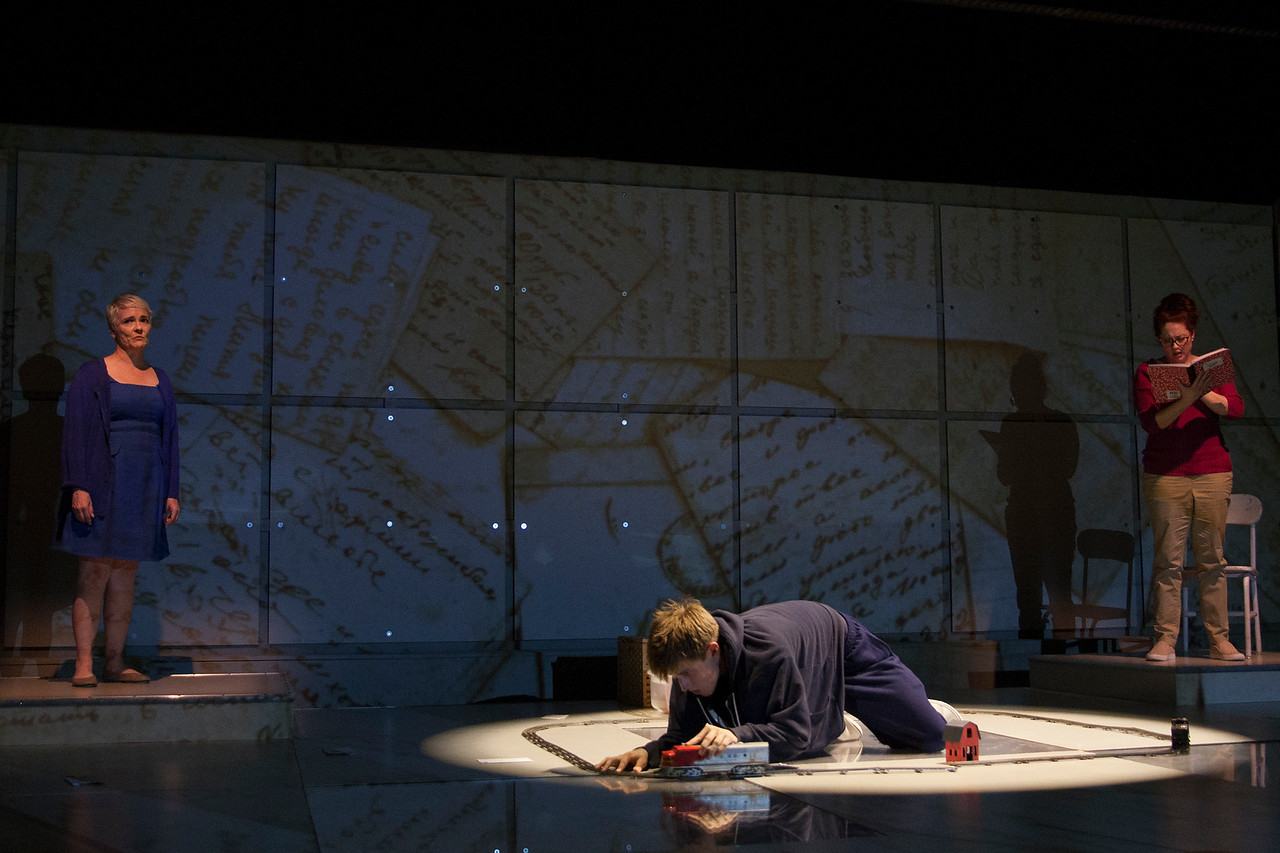 Wulff points out that the Tony Award-winning play, now in production at Concord's Umbrella Community Arts Center through Oct. 7, was written not only as unique whodunit, but as a celebration of "neurodiversity," a subject that she's studied intimately through the lens of theater and psychology.
"What I continue to find true is that neurodiversity is an acknowledgment that no two brains are the same and we're actively working to create inclusive environments where that can be the case," she explains. "The world is still built to support a narrower range of a what scientists would call a 'typically functioning brain,' but a neurodiverse community actively works to find ways where those unique perceptions and experiences can have a meaningful place."
She identifies theater as inherently able to guide this process, and her role as consultant for the play has empowered confidence among her actors.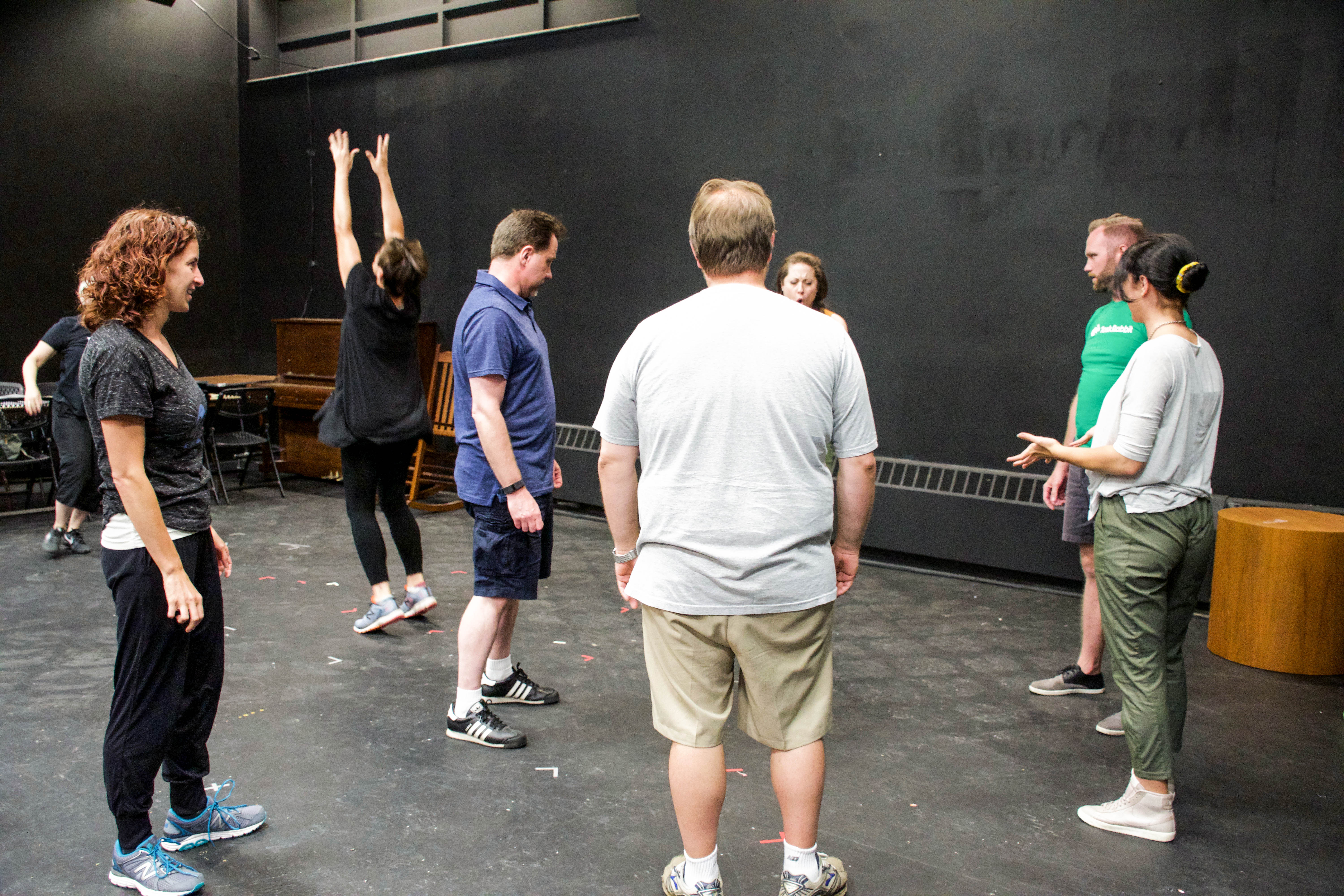 "Anyone as an actor has gone through the process of embracing neurodiversity just by attempting to honestly and authentically be someone (else) and see their perspective," Wulff says. "Celebrating characters for their strengths and how the world creates challenges for them and how they overcome them is theater at its core."   
Wulff's talents as a dancer, choreographer and mental health professional helped shape the Concord production on many levels. The play demands unique attention to movement based on its collaborative and physical style, requiring actors to perform lifts and jumps throughout the performance. It also requires an understanding of the distinct set of challenges facing Christopher. Wulff was conscientious in her preparation.
"Staying true to the author's initial desire has been really helpful and we've approached it as a story about a quirky, neurodiverse group of people coming together and going on this crazy adventure," she explains.
From summer job to special education
With a focus on the dramatic arts, Wulff honed her academic and practical skills as an undergraduate, and it was a summer job where her interests began to diverge.
"I was looking for summer jobs in theater and this interesting opportunity came up for something called a drama specialist for a program with kids on the spectrum," she says. "I loved drama and I loved kids, and when I began to work with these kids, my passions started to split between what I knew about theater and how I saw that theater related to psychology and mental health."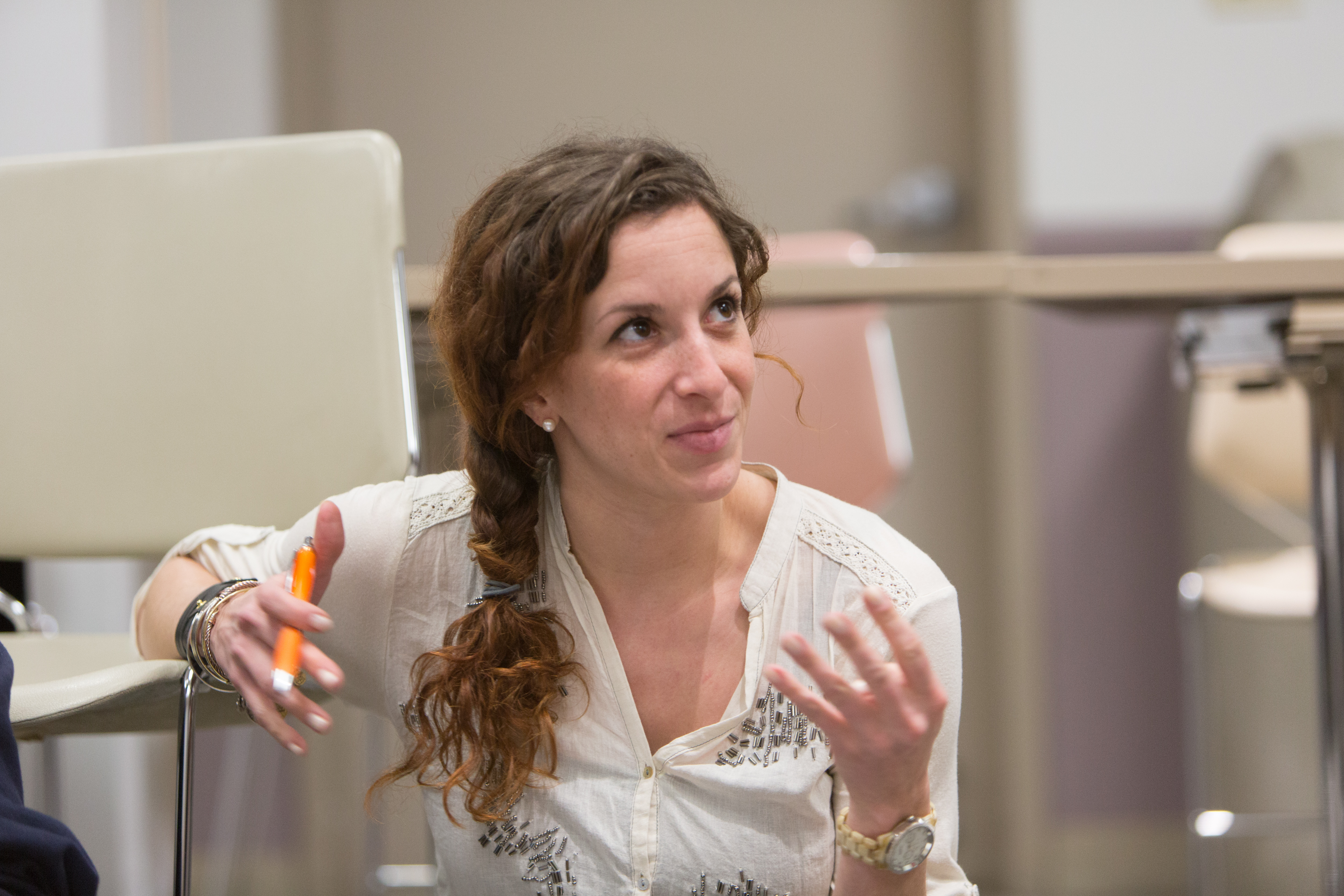 Wulff, now a program manager at Massachusetts General Hospital (MGH) Aspire, was a special education teacher in Newton when she realized she needed an advanced degree to stay in the classroom long-term.
"I had applied to Ph.D. programs and withdrawn, applied to social work programs and withdrawn — there was something about all of those degrees that was telling me, 'This isn't the right fit for you,'" she recalls.
When she began to consider the possibility of earning her master of education degree, Wulff received guidance and encouragement from former Lesley adjunct faculty Dot Lucci.
"She really described the M.Ed. as a versatile, professional degree that carries with it a lot of opportunity," Wulff explains. "When you have an M.Ed. and your license, people know that you know your expertise."
And Wulff knows her expertise. Assistant professor of special education Gail Cahill recalls Wulff as an exemplary student.
"She really stood out as a teacher leader," says Cahill. "She was an effective group leader, organizing tasks and activities and her enthusiasm for teaching always shone through." 
Throughout Wulff's three years in the special education program, she met lifelong friends and colleagues and also made a Lesley love connection. Bryan Gattis Wulff, who now teaches special education at a charter school in East Boston, was in the same M.Ed. program and the pair married in September of 2017.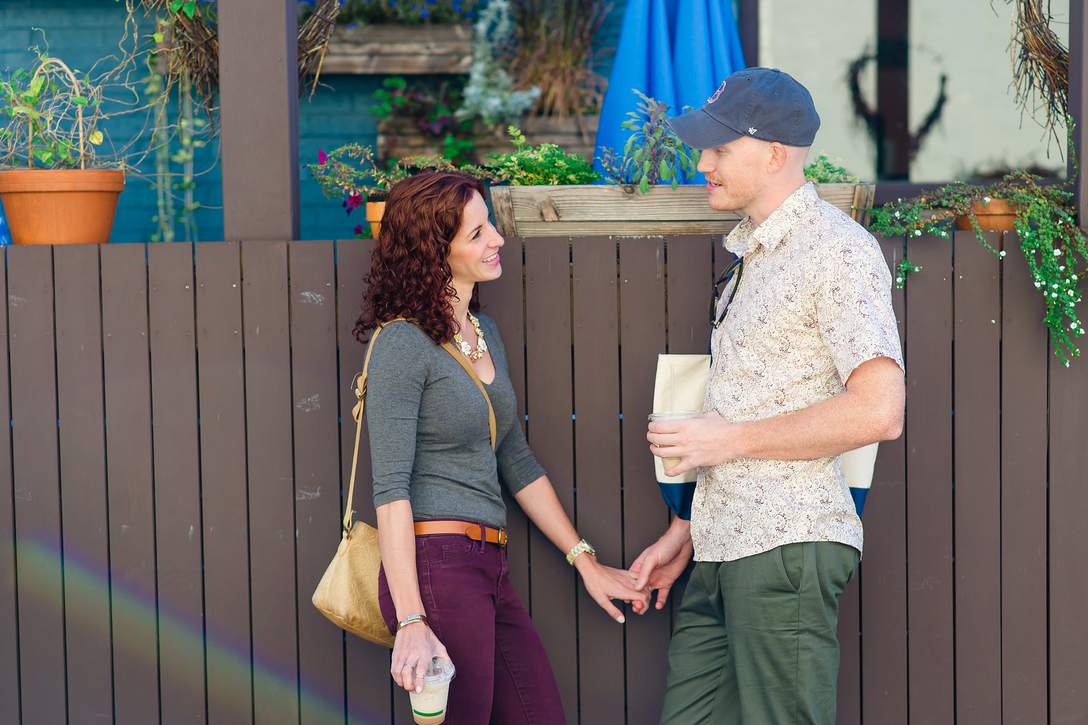 "I think there's something about the Lesley community that brings together people interested in something similar and with a certain lens on the world. And that's something that I don't think other universities have mastered yet. Maybe it's the Cambridge water," quips Wulff.
In her role at MGH Aspire, Wulff works to supports programming for children who identify with the Asperger's syndrome profile, creating situations that mirror and mimic the transitional phases that the children are going through.
"The child programs are very play-based and we're doing a lot of games, from learning how to be on team sports to learning through the creative arts," she explains. "I work with other clinicians on how to create therapeutic groups where we're naturally playing and naturally exercising the brain in contexts that would mimic what would happen in the real world."
New perspectives and available resources
"The Curious Incident of the Dog in the Night-Time" opened on Sept. 21, playing to sold-out audiences for their first several performances.
As for what she hopes those audiences might take away from the play, Wulff's answer is twofold.
"I hope that they let themselves really enjoy the way that we interpreted Christopher's world. I think it's a step towards people being willing to appreciate new perspectives," she says.
"The other piece is that I'd like this to be an opportunity for people to understand that resources are available. We can let people know when they're questioning something or when they've been given a diagnosis or when they're feeling like they haven't found their tribe yet, that there's something out there for them."
"The Curious Incident of the Dog in the Night-Time" runs through Oct. 7 at the Umbrella Community Arts Center in Concord, MA.