The Council for Advancement and Support of Education (CASE) has recognized Lesley with two Gold Awards and one Silver Award in its 2018 Circle of Excellence competition, which recognizes outstanding work worldwide in the fields of advancement services, marketing, communications and alumni relations.
Lesley won gold in the "Short Videos" category for a video of undergraduate student Rocky Cotard '18, titled "Drawing Inspiration from Heritage and History," produced by our videographer/photographer Mark Teiwes (MFA '16) in collaboration with other members of the marketing team. The judges praised the fantastic storytelling and standalone narratives, along with the excellent editing and overall composition.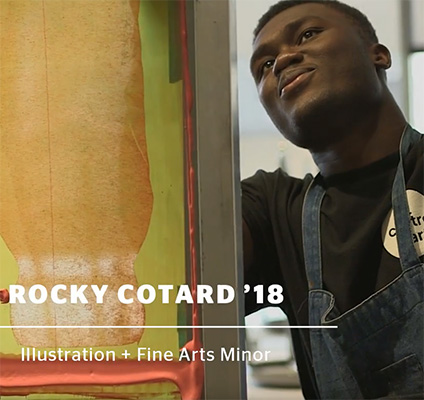 We picked up another gold award in the "In-House Print Publications" category for a piece showcasing the MFA in photography and visual arts programs, created by Lesley graphic designers Michelle Side '11 and Matthew R. Gray and copywriter Lauren Shiraka.
"From start to finish, this fulfillment piece is a strong publication with an intimate feel," wrote the judges. "The copy captured the realness of artists at work and presented captivating stories to engage the reader."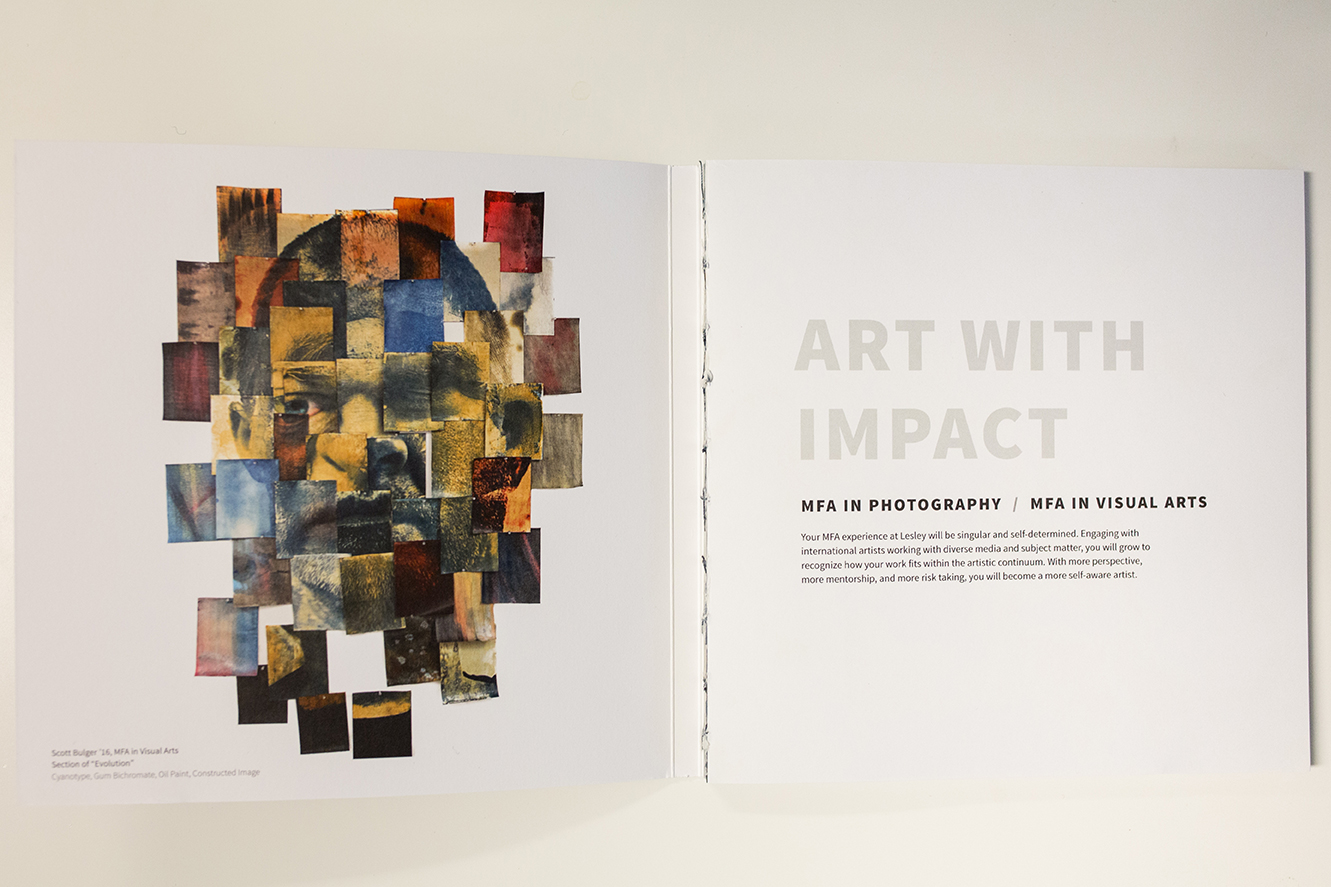 Lesley also won a silver award in the "Institutional Websites" category for Lesley.edu, which we developed with Boston agency Moth Design. The site launched in July 2017 and is maintained by a variety of web editors across the university. The judges praised the website's rich content and clean and consistent design.
In 2018, 676 colleges and universities submitted 3,204 entries to the CASE Circle of Excellence competition, vying for awards in nearly 100 categories.