Threshold and Lesley University graduate Daniel Dubinsky, left, with the late program director Jim Wilbur.
By Karyn Regal
Think of a threshold.  
 You step over it, through it, from one world into another. Lesley University's Threshold Program has been ushering neurodiverse students into another world for four decades now. 
This world.
"While they have a different focus, they are Lesley students," says Jennifer Thorell, Threshold's Executive Director, explaining when Threshold began 40 years ago, there was nothing like it; neurodiverse young adults living on a college campus to have a college experience, learn skills, and become independent.  
On Saturday, May 6, Threshold alumni spanning four decades will gather to celebrate with a dance, a fundraising gala, and a remembrance of the late, longtime Threshold leader Jim Wilbur, so beloved that, at the time of his retirement in 2016, hundreds of students and alumni packed the dance floor.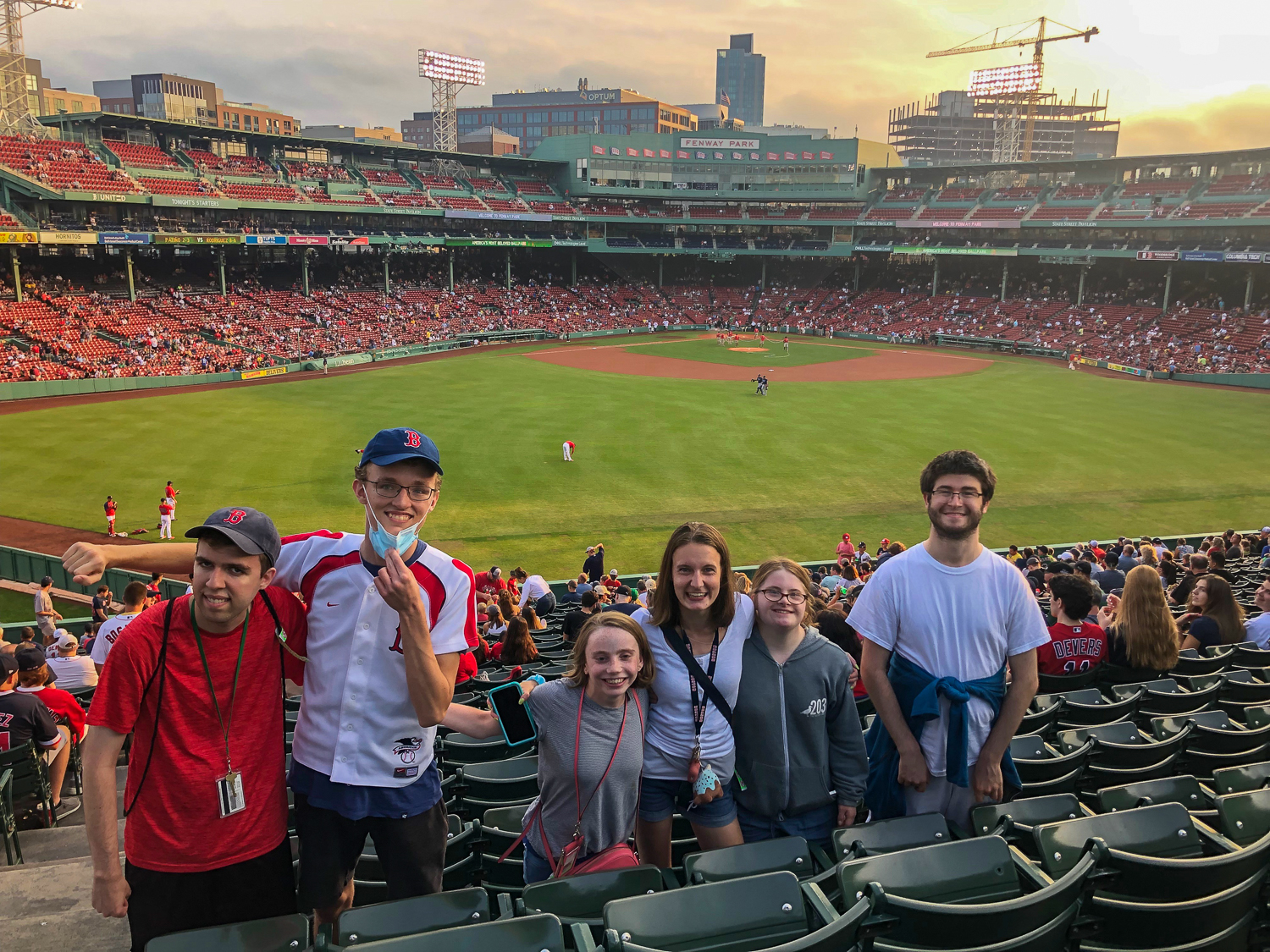 Wilbur, who died in 2020, was for years synonymous with the innovative program, but he was not its founder.  
The idea for Threshold was planted when founder Arlyn Roffman visited a transition program in New York City. The para-educator center trained young adults with differing cognitive and learning abilities to work in early childcare.  
Roffman thought that wasn't enough. "I wanted there to be some choice," she said, for these young adults. 
This thinking impelled Roffman to create the nation's first transition program on a college campus, offering differently abled young people what she describes as the first holistic, full-person, college-based transition experience in the country.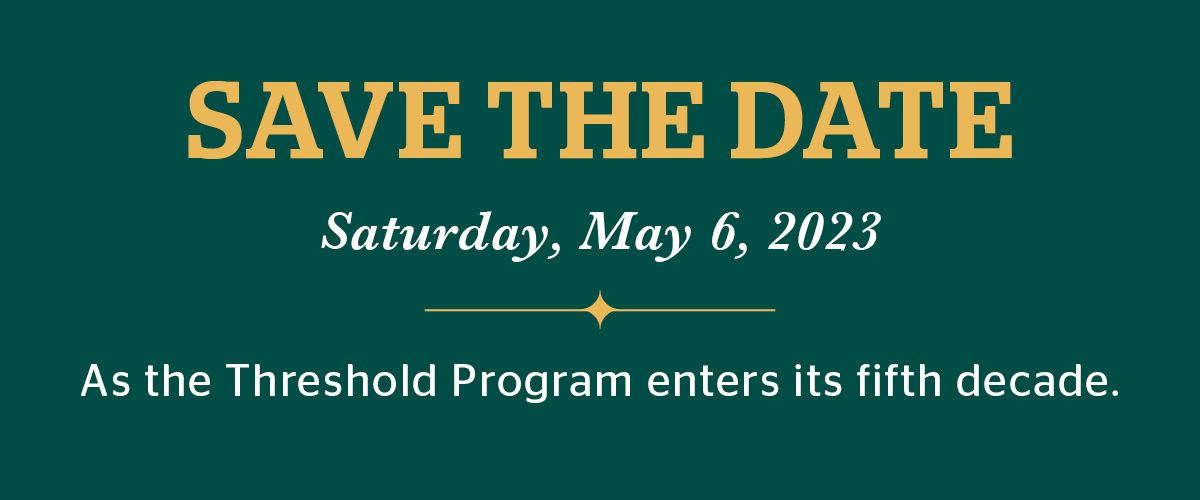 That was 40 years ago. And Threshold is still here and expanding on the Lesley campus. 
Much of that is due to the late Jim Wilbur, who didn't just see a student with challenges. Wilbur saw families. One mother describes her son being escorted upstairs at Threshold to interview for the program; to her surprise, she was escorted into Wilbur's office to see, as she puts it, "whether I was the kind of parent who was going to support a journey to independence, or not." 
That mother was very impressed by Wilbur, and Threshold.  Janet Steinmayer was so impressed, she later joined Lesley's Board of Trustees and is currently Lesley University's president. 
"We say to them, what are you interested in doing, and what can we do to support you?" says Thorell, who became Threshold's executive director in 2021.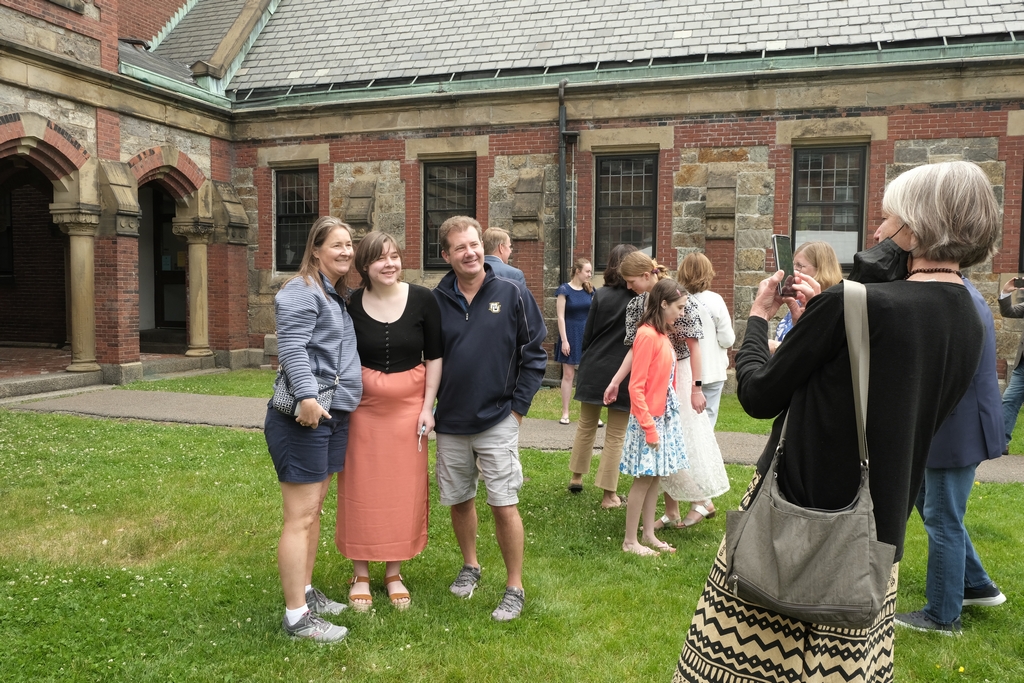 Thorell says just because a Threshold student may have challenges in one area doesn't mean that dream is over. "Somebody says, 'I want to be physicist.' Well, we say you have to do this and that to be a physicist. Then we say, what is something in the physicist world that would be close? Do you want to work at a museum?"  
Threshold is about encouragement and forward momentum. "Most of our families have had to fight most of their lives to get what they believe they deserve, and likely along the way had people say 'they're never going to do this, they're never going to do that. And at Threshold, we ask, how can we turn that into something they feel good about?" 
For some students, that means a part-time job and knowing how to get there. For others, it means taking some for-credit Lesley University classes. And when goals are achieved, it's party time. 
"We have a student here who just received his certificate in personal training. This is a passion of his," Thorell says "He sent an email with a picture of his certificate. I sent an email around saying, "We have to celebrate him! That's why we're all here!"  
Another thing that makes Threshold unique, Thorell says, is its network of business partners, that help smooth the way for alumni.  
Sometimes, neurodiverse workers need a little extra training.  
"We have people who want to work," says Thorell. "It may take them a little longer to train, but Threshold alumni are capable of it." 
Just as Threshold students are encouraged to never stop growing, Threshold intends to keep growing. The first-of-its-kind Maren Hitz Alumni Center is here to meet professional and personal needs. Thorell says young adults find all sorts of 'gaps' when they leave school and try to make a life for themselves. That's where the lifelong program comes in.  
Thorell explains a neurodiverse person may have a great professional life – but needs help with household responsibilities and paying bills. Or they might need help with motivation and applying for a job. 
"Once you're a part of Threshold, you're always a part of Threshold," says Thorell.