It's dark outside when Lesley mathematics major Amy Chen '19 starts her 4:45 a.m. commute to Cambridge from her hometown in Malden. Wilmer Morales Rodas '20 has to wake up at 5 a.m. to make it to class on time, commuting from Lynn.
"I have to set three alarms to wake me up," Chen says.
For students like Chen and Rodas, who rely on multiple modes of public transportation to get to campus, the new Commuter Student Food Pantry is a welcome and much-needed resource that provides snacks, coffee, meals and more to those students who are in need, within the Lesley community.  
"The Pantry also relieves the pressure off of many residential students, who have willingly shared meal swipes for a commuting friend who could not pay for food on campus," says Dean of Student Life Nathaniel Mays.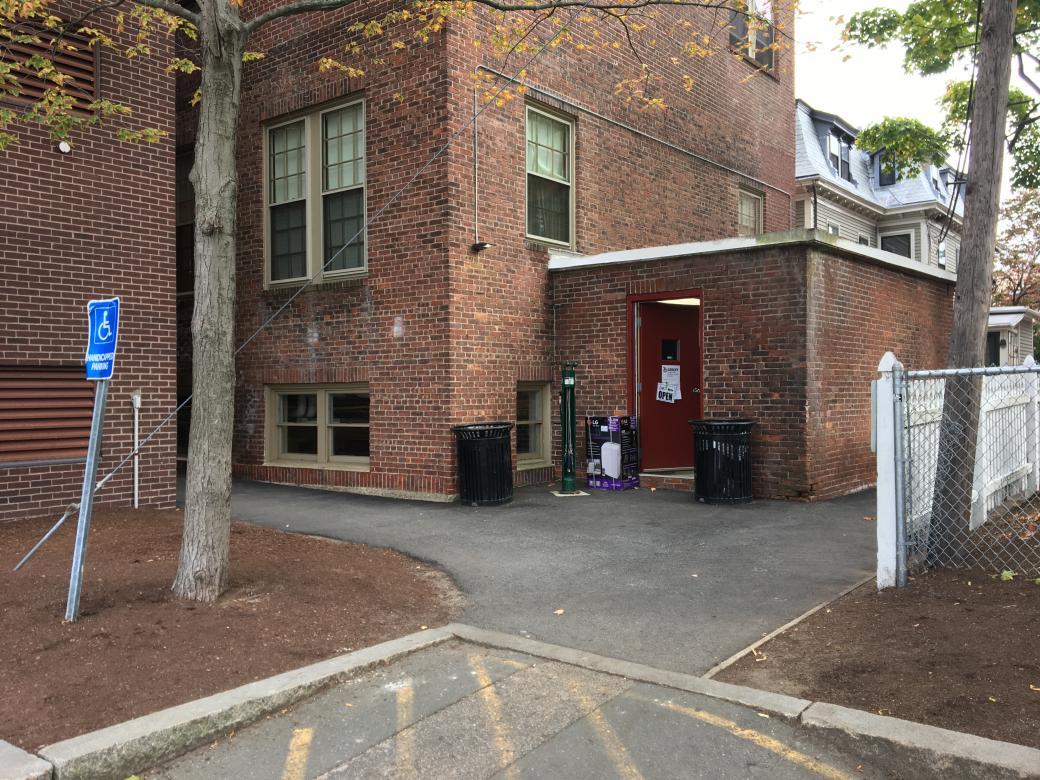 The commuter population is comprised of more than 1,000 undergraduates and nearly all of Lesley's graduate students.
"Commuters tend to commute because of financial issues anyway," says Rodas. "We're always trying to save and this is a great way to do that and not be hungry in class."
Located at the back of Stebbins Hall, around the corner from Doble Quad at the edge of parking lot B, the food pantry has become a critical new community space for students. And demand is at an all-time high this spring, just one year after its soft opening in 2017.
"In the fall we had just under 2,000 visitors in the 12 weeks we were open, but have already seen more than 1,500 visitors in the first four weeks of the spring semester," says Director of Commuter Student Services Linda Elliott.
Addressing food insecurity and commuter schedules
With items like granola bars, oatmeal packets, fresh fruit, Easy Mac and Keurig k-cups readily accessible for students to grab and go on their way to class or work, the pantry serves the commuter population who might not have time or money to eat otherwise.
Food insecurity on college campuses isn't new, with 10 to 20 percent of students at four-year colleges citing their inability to get enough to eat.
"Studies have shown commuters are food insecure," notes Elliott. "When you have to carry your books and supplies for the day on your back, sometimes you have to make a decision between your chemistry book or your lunch."
Lesley political science major Michel Denis is in his second semester and references his long commute to school as the main reason that he previously wasn't able to eat before class.
"It is a great opportunity for the commuter students at Lesley," says Denis, who lives in Hyde Park. "When I first started [coming] to school, most of the time I hadn't eaten anything because of the distance."
Food drive with a pizza prize
To supplement the pantry's modest budget, it relies on donations from the Lesley community to help meet the demand. On average, the pantry distributed 502 items per day in the fall semester and 794 items per day so far this spring. With supplies in high demand, a food drive competition will run from March 26 to 30 to help boost inventory as well as awareness.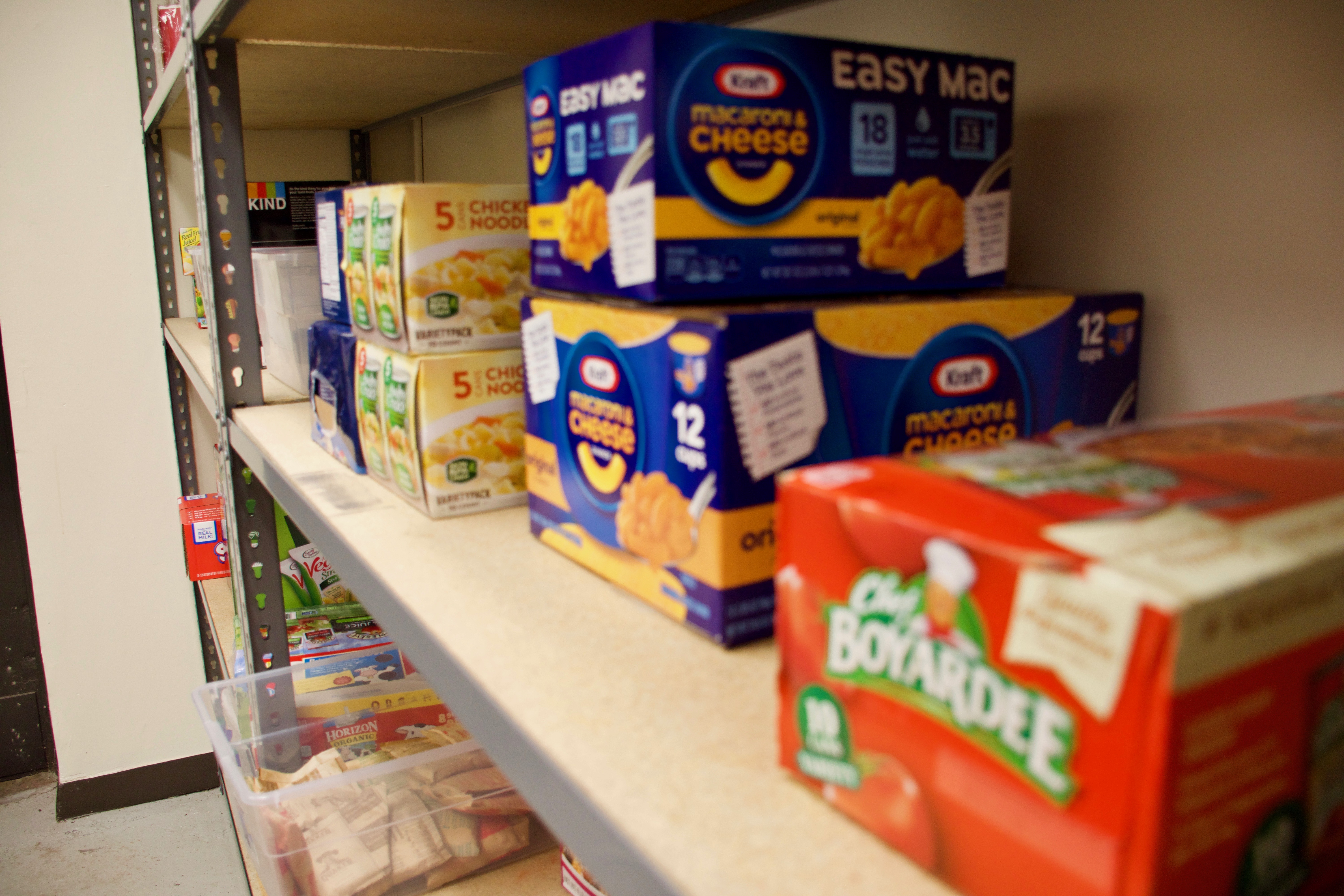 Student clubs, groups and sports teams are encouraged to form teams, and whichever team donates the most food (determined by weight) will win a pizza party.
The needs of the pantry vary a bit from what one might think for a typical food drive. Instead of canned vegetables and boxes of pasta or rice requiring a stove to cook, the pantry is aiming for:
Individually-wrapped snacks
Microwaveable meals
Small cereal boxes
Frozen foods that can go in the microwave or toaster oven
Gluten-free, vegan and allergen-free items for those with specific dietary needs.
Commuter student resources and how to donate
Global Studies major Mayerlin Valdez '19 finds comfort in the food pantry space.
" It's a place where friendships are built, filled with dedication and support for the Lesley Commuter Student community," says Valdez.
With visitors in the thousands, it's clear that the food pantry is not only a comforting addition to campus, but a vital one.
Learn more about Commuter Student Resources and get involved by adding a few extra items to your grocery cart to keep the pantry stocked all semester.