Like President Janet Steinmayer, hundreds of members of our Class of 2023 came together yesterday in the First Church of Cambridge for their first Lesley University Undergraduate Student Convocation, an encouraging, informative and at times amusing affair.
In discussing the educational and cultural enticements on campus and off, President Steinmayer alluded to the city of Somerville's annual Fluff Fest, a celebration of peanut butter's homegrown whipped-marshmallow sidekick with at least one stunning "off-label" use:
"You can even style your hair with Fluff, I understand," the president quipped, adding that our Doble Campus would be hosting a stage hypnotist and outdoor movie night this week. In addition, students year-round can avail themselves of ice cream and enjoy a pizza that takes only 90 seconds to cook in our new Washburn Hall dining commons.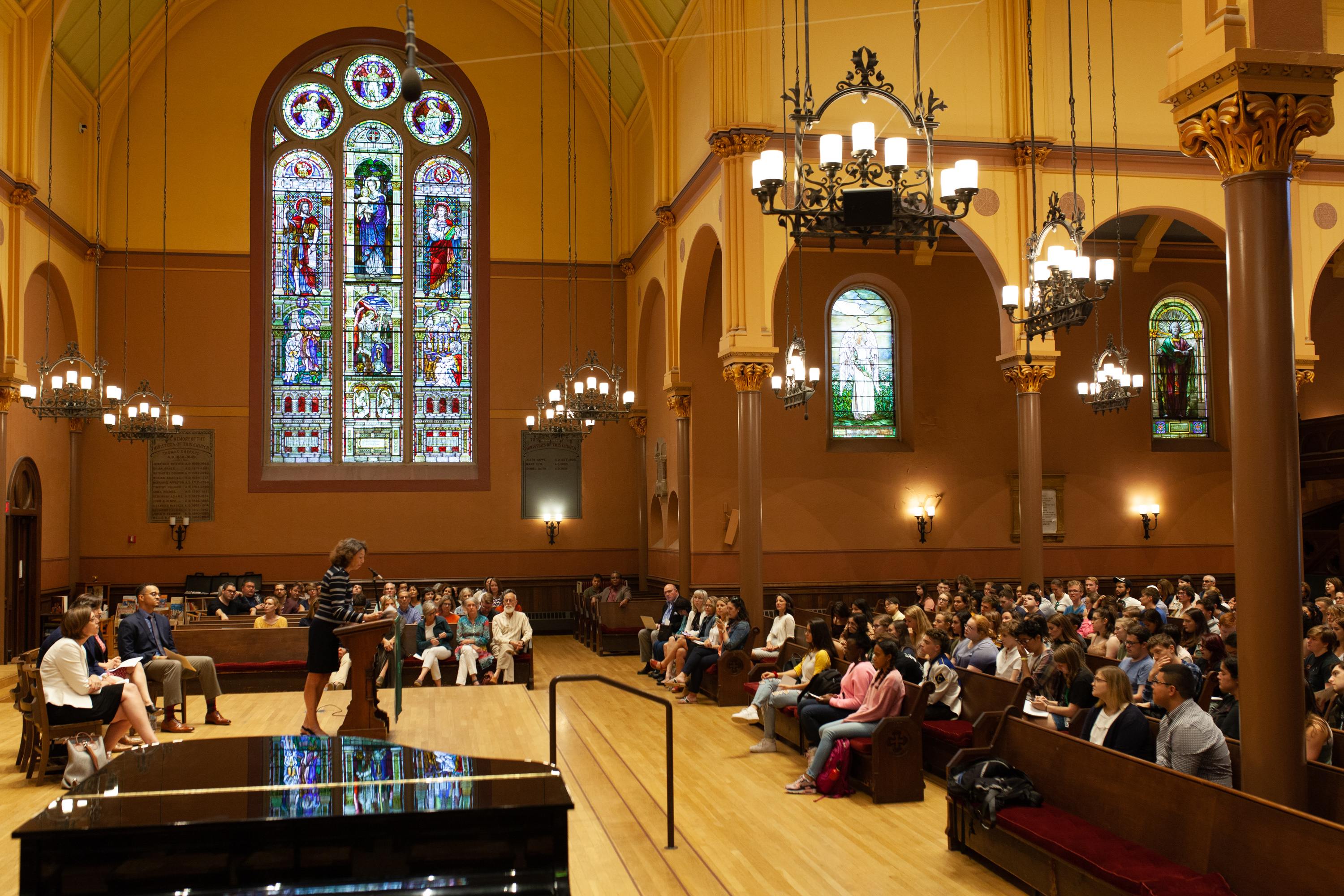 But the messages weren't all fluff (or Fluff). Provost Margaret Everett validated the trepidation of students entering their new environment, some of whom might doubt their readiness, yet urged them, "Find the people who can help you, and ask for their help, and be prepared to accept that help." 
Lesley, she added, is an "amazing community" and "committed to your success."