Above: President Janet Steinmayer greets students and parents on move-in day.
Excitement coupled with first-day jitters as our new class of freshmen arrived on campus Sunday.
"Coming from the admission perspective, it's so wonderful seeing students finishing their admission journey and starting their college journey, seeing all of their hard work pay off," said Erik Gullard, senior assistant director for Undergraduate Admissions.
Upperclassmen give advice to incoming freshmen
New President Janet Steinmayer was on hand to chat with students and their families as they waited to register. Dozens of employees and upperclassmen also greeted students and ushered them through the process of picking up their ID cards, directing them to their dorms and helping them carry countless boxes into their new homes.
"Students will remember their move-in day to college for many years, so making this a smooth transition is our number one priority," said Alice Diamond, Associate Dean of Career & Community Services.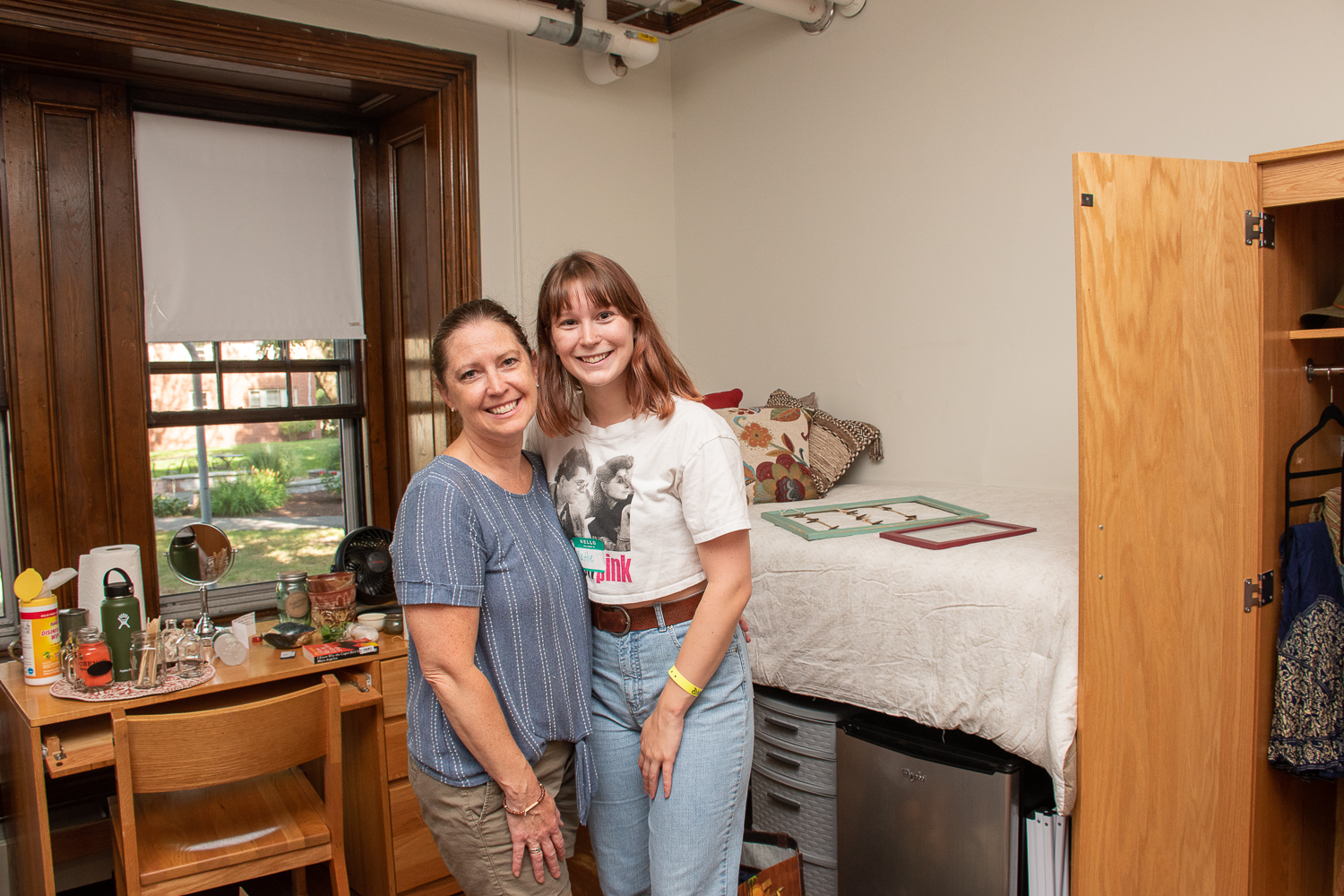 This year, we welcomed approximately 334 freshmen and 114 transfer students, some of whom will commute to campus. Raybien Felizardo, a transfer student and commuter, said he has wanted to go to Lesley for a long time and was eager to begin his classes in the College of Art and Design.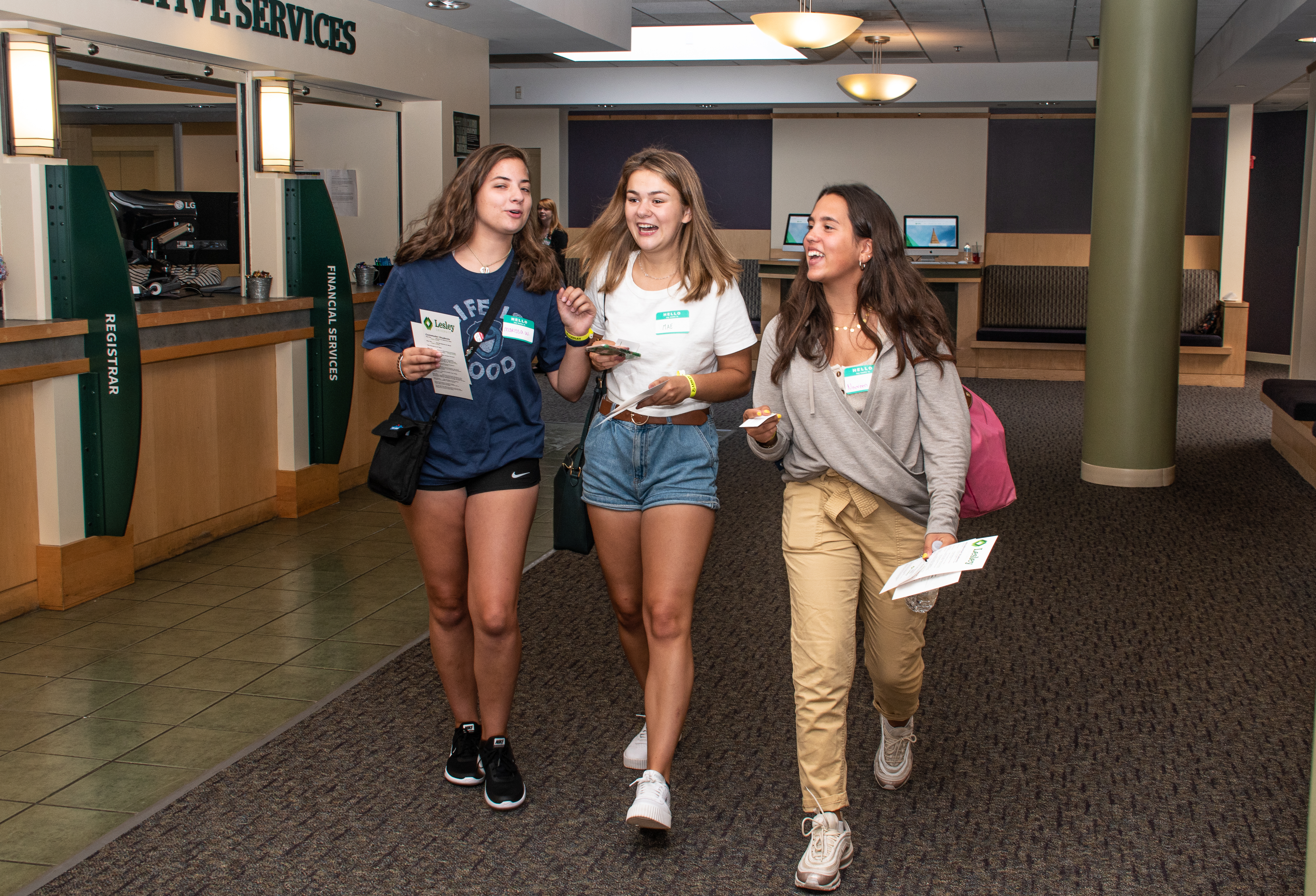 "I'm excited for Lesley because I'm at a place where I can really hone in my skills as a graphic designer, but also just being in a place where I can throw ideas with more like-minded people."
Sophomore and fellow art student Ali Trepanier greeted Felizardo and said she's excited for this "magical time of year."
"Coming from different regions, experiences and backgrounds, each student brings their individuality to the table, making Lesley the diverse community that it is," said Trepanier, a member of the Undergraduate Student Government.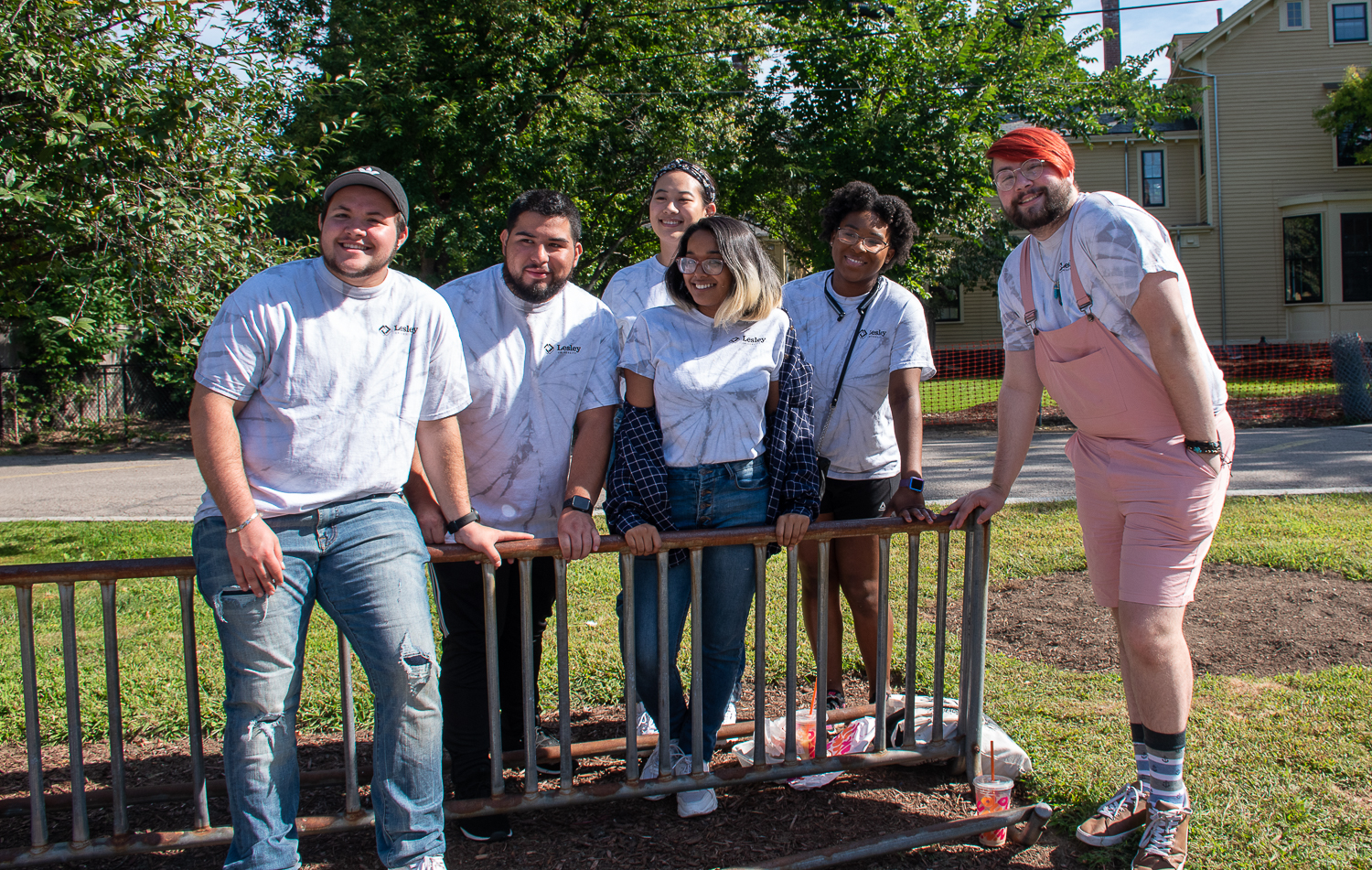 Seeing the community grow is the best part of move-in day and why Gullard said he enjoys helping the new class each Labor Day weekend.
"These students are all ready and interested in being members of the Lesley community. They're invested in our community, so I like to be just as invested as they are."