Thirty new students attended spring orientation for our adult learning programs, where they got to know each other and meet friendly faces from across campus to help them acclimate to life at Lesley.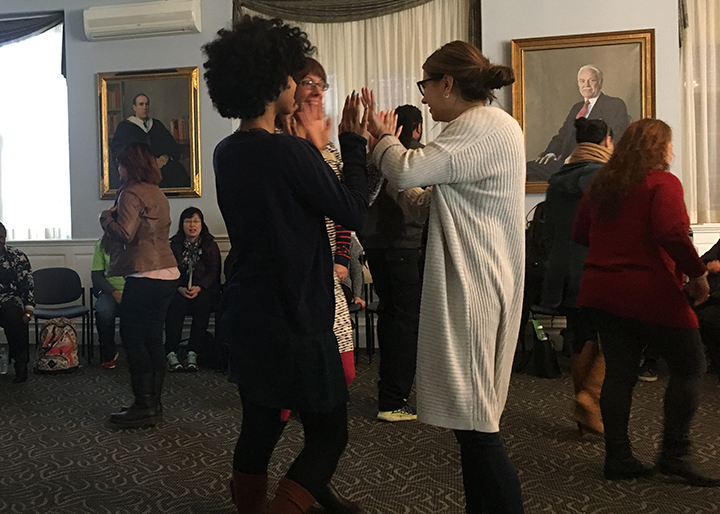 (See more photos from spring orientation.)
All told, approximately 470 adult students are pursuing a bachelor's degrees at Lesley through one of our three adult-learner options: 150 students in online undergraduate programs; 100 students in our Lesley @ Bunker Hill program; and 220 students on our Cambridge campus.
During the spring orientation, held in Alumni Hall last month, campus representatives – from the library, career services, internship office, disability services, tutoring and student activities – welcomed the group and shared support services available to Lesley students.
"Lesley's adult students bring such unique perspectives and strengths to our campus, but often experience the usual anxiety of starting something new," says Jen Serowick, assistant vice president for Adult Learning Programs. "Orientation helped students meet adults travelling the same path. It's good to connect with other students who understand your story."
She adds, "and as much as we love seeing them at orientation, we love seeing them at graduation even more."