Over 20 Years of Inspirational Lectures
The annual June Fox Lecture continues Lesley's history of commitment to equity in education by honoring Professor Emerita June T. Fox, a distinguished former member of the Lesley faculty and dean of the Division of Education and Special Education, now the Graduate School of Education.
Typically held in April, the series has presented a distinctive lineup of educators, authors, and others with an understanding of various facets of education, particularly the role of teachers and their impact on children's lives. This year's lecture will be held on April 4, featuring Dr. Kevin Kumashiro.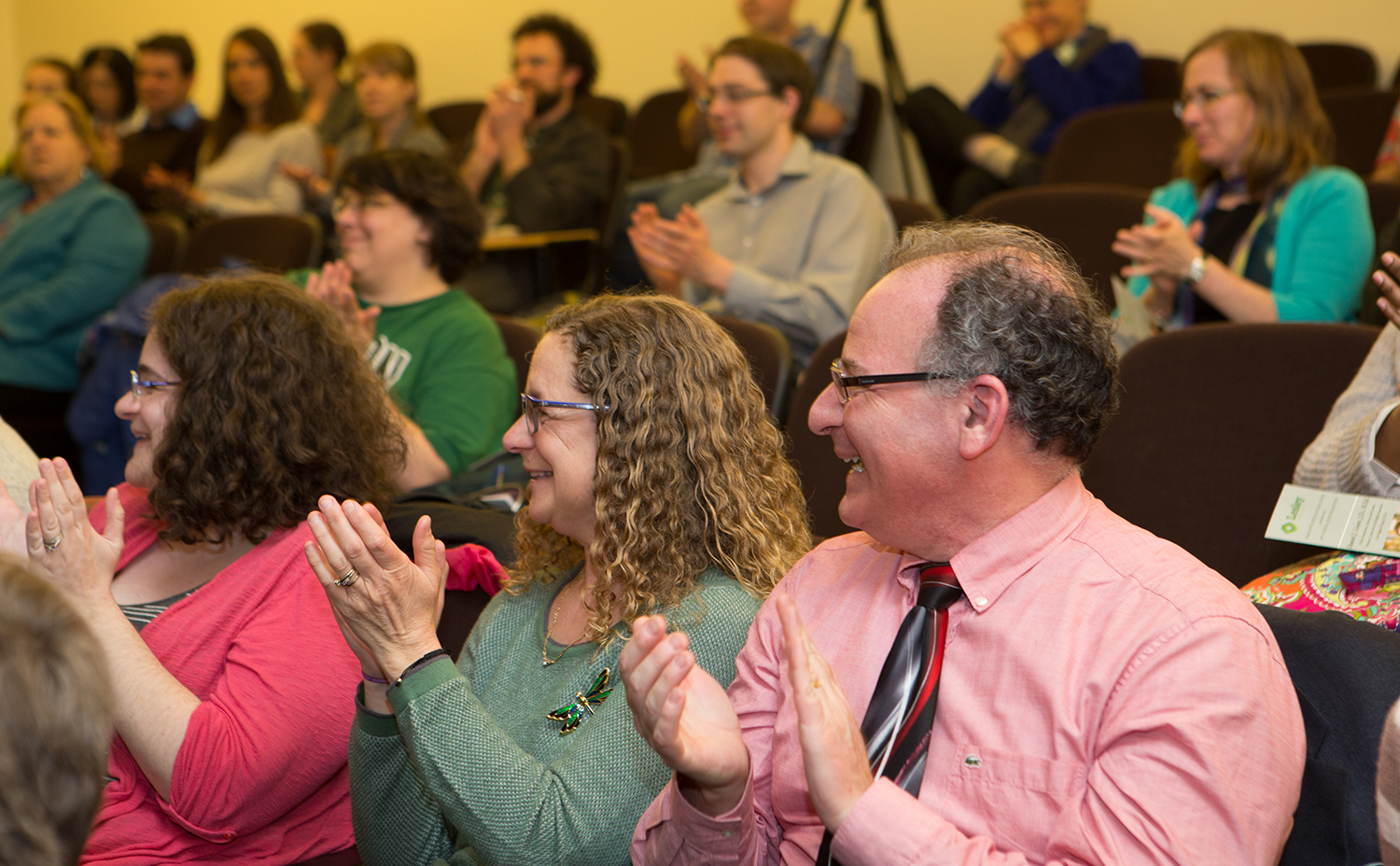 June Fox Lectures 1997-present
Lecturers and Topics

1997 - Theodore Sizer, author, educator, dean of Harvard GSE: Teacher Education and the Future of Schools
1998 - Sara Lawrence-Lightfoot sociologist, educator, author: I've Known Rivers: Lives of Loss and Liberation
1999 - Vito Perrone, educator, author: The Intellectual and Moral Dimensions of Teaching
2000 - Tom Snyder, education technology producer: Technology for Teachers Who Love to Teach
2001 - Jeffrey P. Howard, founder and president, Efficacy Institute, Inc.: Proficiency for All Children: After the 21st Century...Can They Do It?
2002 - William Ayers, founder and director, Center for Youth and Society: Teachers Today Teaching for Tomorrow
2003 - Vera B. Williams, children's author and illustrator:  Children's books
2004 - Thelma Davidson Adair, educator and activist: Early Childhood Education: Lessons from Harlem 1940 - 2004
2005 - Erik Weihenmayer, inspirational speaker and athlete: Touching the Top
2006 - Linda Darling-Hammond, educator and author: Education and Social Change: Dare We Create a New Social Order?
2007 - Vivian Gussin Paley, Early childhood educator and author: A Common Meeting Place: How Children Invent Community Through Story and Play
2008 - Carol R. Johnson, superintendent, Boston Public Schools: Equity and Excellence: Can We Achieve Both?
2009 - Lella Gandini, U.S Liaison for Dissemination of the Reggio Emilia Approach: Teaching by Listening: Stories from the City of Reggio Emilia, Italy and the United States
2010 - Eleanor Duckworth, professor, researcher: What We Learned
2011 - Eric Schwarz, co-founder and CEO of Citizen Schools: Calling All Citizens
2012 - Douglas Biklen, dean of the School of Education, Syracuse University: Abandoning Intellectual Disability: The Case for Presuming Competence
2013 - Brian Collier, children's author and illustrator: "It Takes a Seed..."
2014 - Mariana Souto-Manning, professor of early childhood education, Columbia: Good Teaching for All: Critical Pedagogy and Multicultural Education with Our Youngest Students.
2015 - Dan Losen, director, Center for Civil Rights Remedies at UCLA: Closing the School Discipline Gap
2016 - Kimberley Gilles, award-Winning high school educator: One Head + Three Hats: The Teacher as Scholar, Artist, and Advocate
2017 - Marilyn Cochran Smith, Professor of Teacher Education, Boston College: Teacher Education & Education Reform: The Policy Paradigm Reshaping Teacher Preparation in the United States
The June Fox lecture series began in 1997 to recognize Dr. Fox's rigorous commitment to teacher preparation. Also at each year's event is the presentation of the June Fox Scholarship Award, given to a student in one of Lesley's Collaborative Internship programs, and two book awards that honor former deans William Dandridge and Mario Borunda.
Dr. Fox stressed the importance of education in a democratic society. Her encouragement of faculty teaching and research led to the success of numerous large-scale school initiatives, including the Collaborative Internships program, the Technology in Education program, the Cambridge/Lesley Literacy Project, the Center for Reading Recovery, the Multicultural Institute for Change, and the Say Yes to Education project.
June Fox once said that one of her major goals was to "create great teachers," the kind who can "help save a nation." She believed teachers—especially Lesley teachers—can make a big difference for children.