Undergraduate Student Government President Jose Mendoza encourages new students to get involved on campus.
Our Convocation ceremony on Thursday served as a welcome and a challenge for the incoming undergraduate class, best illustrated by these two messages: "We're happy you're here" and "No one is coming to save you."
Many ears perked up at the latter statement, spoken by Urban Scholars Initiative Director Maritsa Barros, who set realistic expectations for the new students.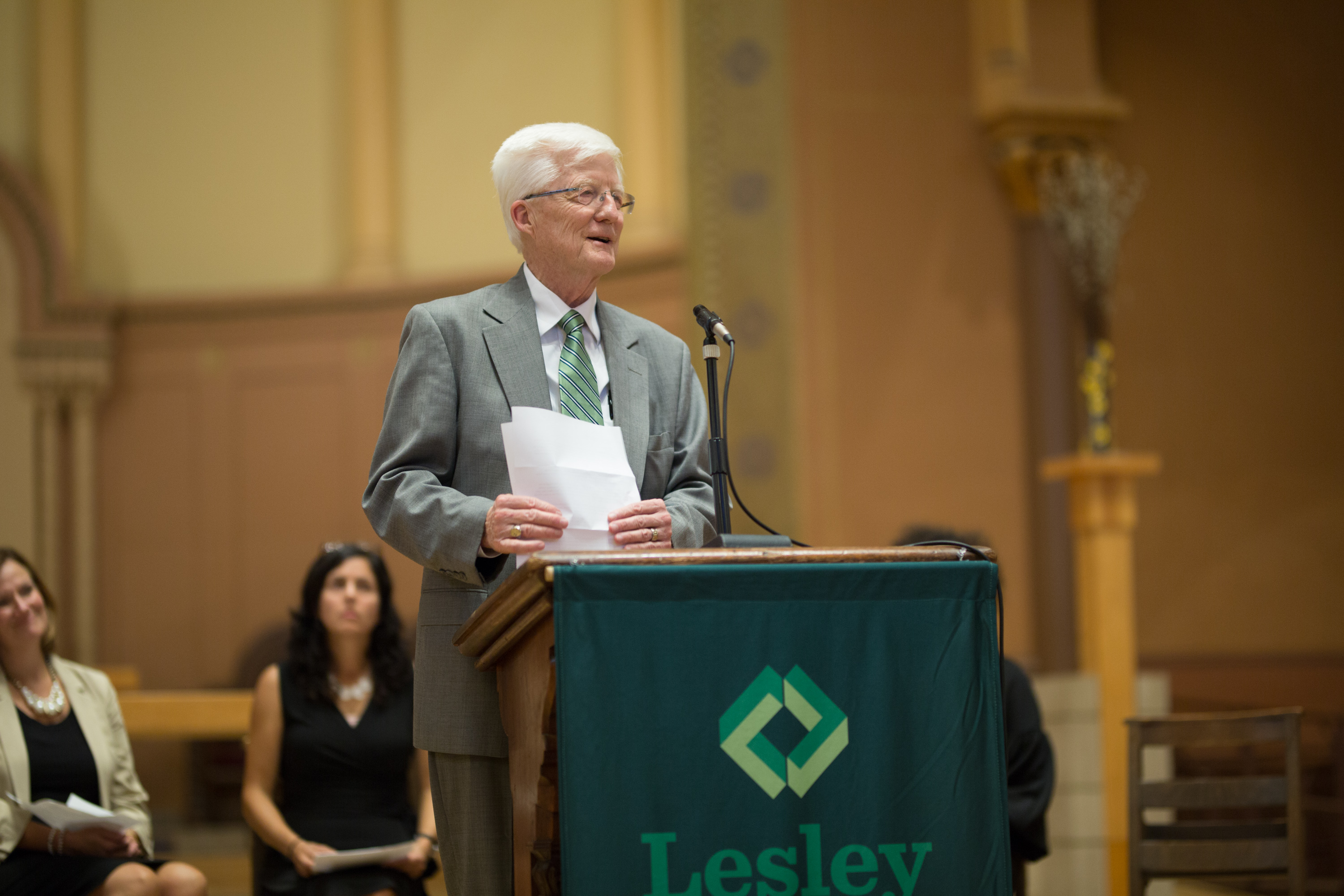 "No one is coming to wake you up in the morning, no one is coming to tell you to read your books or remind you to complete your assignments on time, no one is coming to tell you it's time to eat. You have to learn to save yourself," Barros urged students at the Thursday morning ceremony, held at the First Church of Cambridge.
After her dose of tough love, Barros also stressed that students are part of the Lesley family and have access to all the support they need from faculty and staff.
Provost Margaret Everett echoed that sentiment.
"Each of us is here to support your success," Everett said. Adding, "Find the people who will best support your personal success. I promise that is a life skill that will serve you well."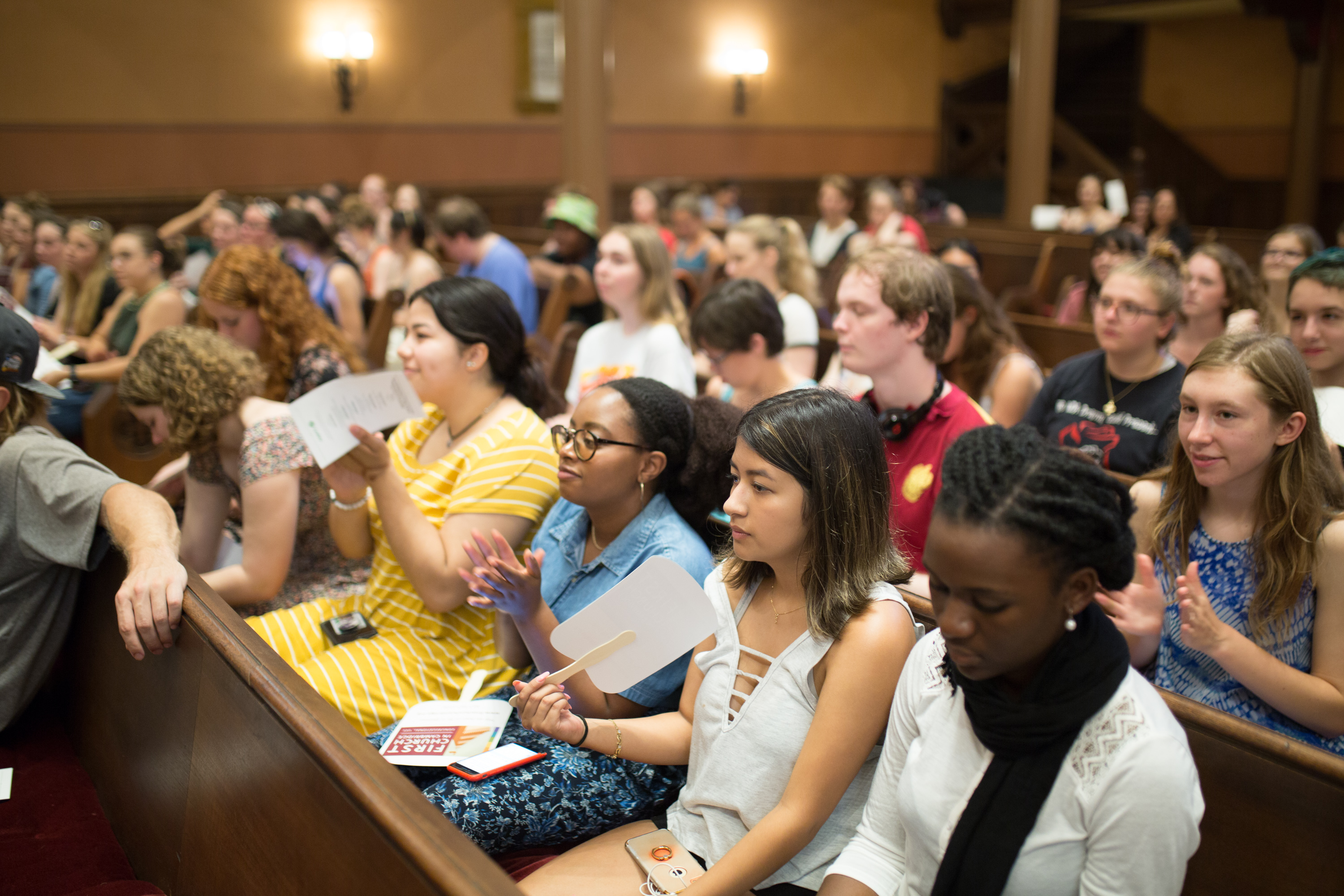 Assistant Professor Leela Tanikella encouraged our new students to step out of their comfort zones and embrace the opportunity to engage with new people and different perspectives. Interim President Richard Hansen told students to bring their "A-game," to be empathetic, to look up from their electronic devices and to give their professors feedback.
"I really want you to challenge this group of faculty. They're up for it," said Hansen.
Recalling his time as a Lesley freshman, Undergraduate Student Government President Jose Mendoza encouraged the underclassmen to get involved on campus and to take advantage of the services offered at Lesley.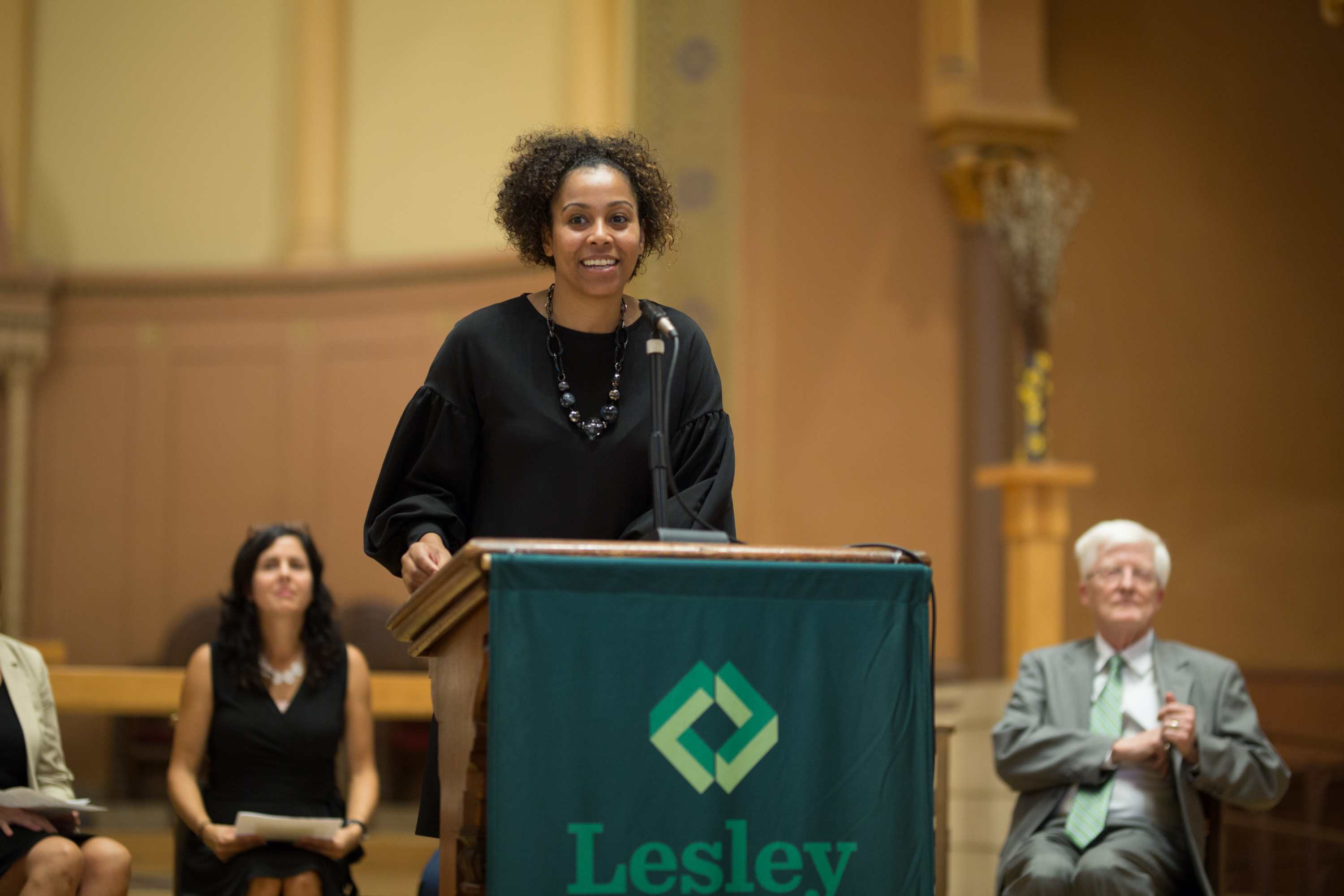 "You really have to network to get work," said Mendoza, a junior.
Above all, the speakers welcomed the class into the Lesley community.
"You belong here. You are in the right place, in the right seat with the right people," said Jennifer Serowick, assistant vice president for adult learning programs. "The one thing that we all have in common with each other is that you are Lesley."
Following the ceremony, students, faculty and staff attended a celebration and cookout on Brattle Campus.