Scott Loring Sanders is often in the habit of taking a red pen to his students' writing habits, figuratively speaking.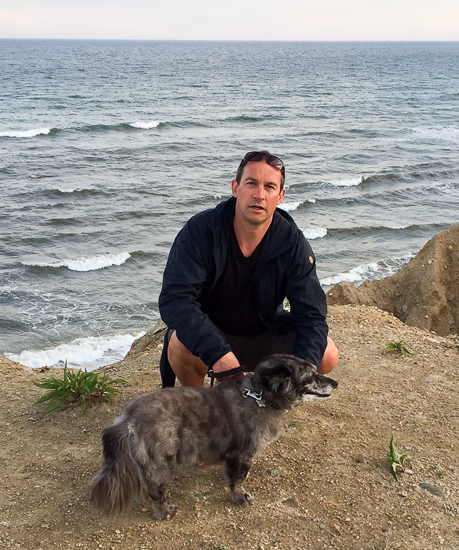 "It's disconcerting for them not to have rules and boundaries. Part of my job is to alleviate that worry," says Sanders, an adjunct professor in our College of Liberal Arts and Sciences. He tells them "write what you want, write it however you want. Sometimes it will work, sometimes it won't. That's what writing is."
He takes his own advice to heart in "Surviving Jersey: Danger and Insanity in the Garden State," published by Outpost19 Oct. 4. As the title implies, Sanders' New Jersey is anything but tame.
Fellow author Dinty W. Moore (no relation to the beef stew brand) calls the book, "a good read for anyone from New Jersey, or anyone seeking a few compelling reasons to steer clear."
The collection of 16 essays includes a child-eating tiger, life-threatening water park rides and a psychopathic, drug-addled best friend.
"It always seemed that the things that went on there were a little wilder and crazier than the norm," says Sanders, who began teaching at Lesley in 2015.
Straight talk
"Surviving Jersey" is a first for Sanders, whose previous books include two literary suspense novels and a collection of short stories published earlier this year. The latest work features a directness born of Sanders' New Jersey upbringing as well as tough criticisms he received as an MFA student at Hollins University.
"I like people to tell me straight up what's going on," he says.
The author and professor, whose courses include freshman composition, creative nonfiction and the art and craft of short fiction, pushes his students to take chances with their writing and makes sure they understand how hard writing can be. He's tough, he says, but not without tact.
"We're here to criticize the work, not the person."
Even that can be a hard pill to swallow for some students, but Sanders is only applying the same tactic that got him to where he is today.
Write it down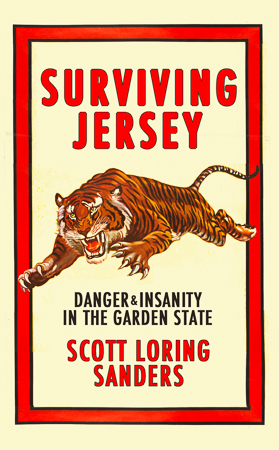 Sanders sees an inherent value to writing, and he encourages his students to put their thoughts into the written word as a form of catharsis.
"It's a lot harder to write something down than to just talk about it," Sanders says. With his work, "I'm sorting through issues in my life, sometimes trauma."
Alcohol and drug abuse are frequent themes in "Surviving Jersey" as Sanders writes honestly about his decades-long struggle with alcohol as well as his father's alcoholism.
"We're all flawed. Sometimes you've got to just own it," he says. "My biggest philosophy is to be honest — in my writing, in my teaching."
Still, he says of his students, "You don't want to destroy their psyche."
The straight-talking New Jerseyan strives to keep a balance in the classroom, and he believes that will make his students better writers.
"I certainly try to be kind and generous and gentle. At the same time, I will never sugarcoat things. It doesn't do them any good."