When Steinberg Henry '23 nearly walked into fast-moving traffic near the campus of Georgia State, he knew his dwindling eyesight had reached the point of no return.
Having been diagnosed with glaucoma in 1988, Henry was already difficulty with his vision. But, as he descended the stairs from the train station on Peachtree Avenue, fresh into an internship at the university, things suddenly became more difficult.
"For one moment, my eyes seemed to have twisted," recalls Henry, now a 67-year-old grandfather of eight. "I walked straight into traffic. I heard tires screeching."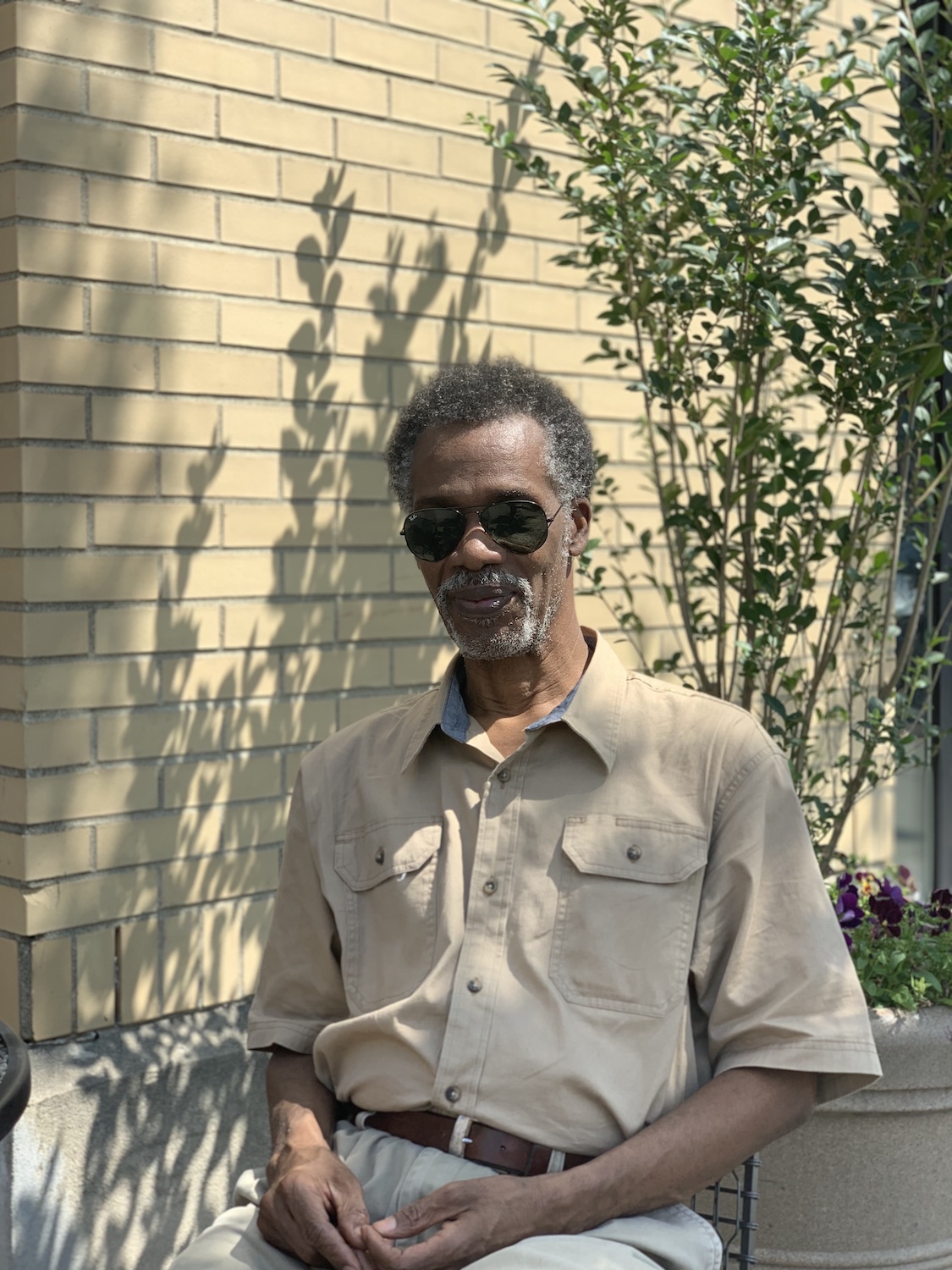 That brush with death would have frightened anyone, nudging them toward making their world very small. But Henry, a native of the Eastern Caribbean island of Dominica, isn't wired up that way. Instead, he continued his educational and literary journey, a journey that would eventually lead him toward Lesley University in 2018.
This week, Henry will be taking a friendlier, and far less dangerous, walk in Boston, as he receives his doctorate in Educational Studies, with a specialty in Human Development and Learning, from our Graduate School of Education.
It is possible that Henry is the first blind person to receive a Ph.D. from Lesley. Coincidentally, this year's Commencement speaker is Lesley alumnus Erik Weihenmayer '93, who in 2001 became the first blind person to summit Mount Everest. The blind adventurer earned his M.Ed. in Middle School Education and student-taught at Cambridge's private Buckingham Browne & Nichols School.  
Henry studied broadcast journalism at the University of the West Indies in Jamaica, earned a master's degree in communications policy at the University of Windsor in Ontario, Canada, and defended his doctoral dissertation at Lesley on March 27. His thesis was "Active Imagination, Wellbeing and Ways of Seeing: A Phenomenological Inquiry into Experiences of Adult Learners with Visual Impairments."
Henry says retired professor Dr. Brenda Mathis, then chair of the Educational Studies division, was intrigued by his subject matter.
"She told me that, 'When you are through with this, I would like you to write a book from your own experience,'" Henry says, and experience as an author would hardly be new to him. Henry is author of the books "Calypso Drift" and its sequel "Calypso Drift and Water," "As She Returns Now," and "An Unassuming Love: Black Memory, A Traveloguer, and Cricket."
Henry, who is almost totally blind, says he travels alone, though is pushed in a wheelchair to get through airports. He is self-sufficient, using special print-to-audio devices to read correspondence and other documents, and can get around comfortably in his home community of Stone Mountain, Georgia.
"What I see is either dark or I see light, or I see a combination of black and white," Henry says. But that was no impediment to him traveling to Cambridge to pursue his doctorate.
"When I got to Lesley, they had employed a young man, Kolin Perry (BFA '16, M.Ed. '18) to walk with me, be in class with me," Henry says.  
With another achievement to his credit, Henry says the next step is to help others with impaired vision or other disabilities pursue their own dreams.
"Blindness is considered a curse in some parts of the world in certain cultures," Henry says. "How do we encourage people who are blind not to give up?"