Lesley is enlisting Cambridge and Boston elected officials in a virtual program to bring students, staff and faculty into the presidential election, and show community members how they can effect change locally and nationally.
The 2020 LesleyVotes Talk will be held from 6:30 to 8 p.m. on Thursday, Sept. 17, featuring leaders and elected officials from Boston and Cambridge including Lesley alumna Cheryl Clyburn Crawford '80, executive director of MassVOTE and vice president of the NAACP Boston Branch. Clyburn Crawford and fellow panelists will address national issues, the U.S. presidential election, and how to interact with public officials for the benefit of all.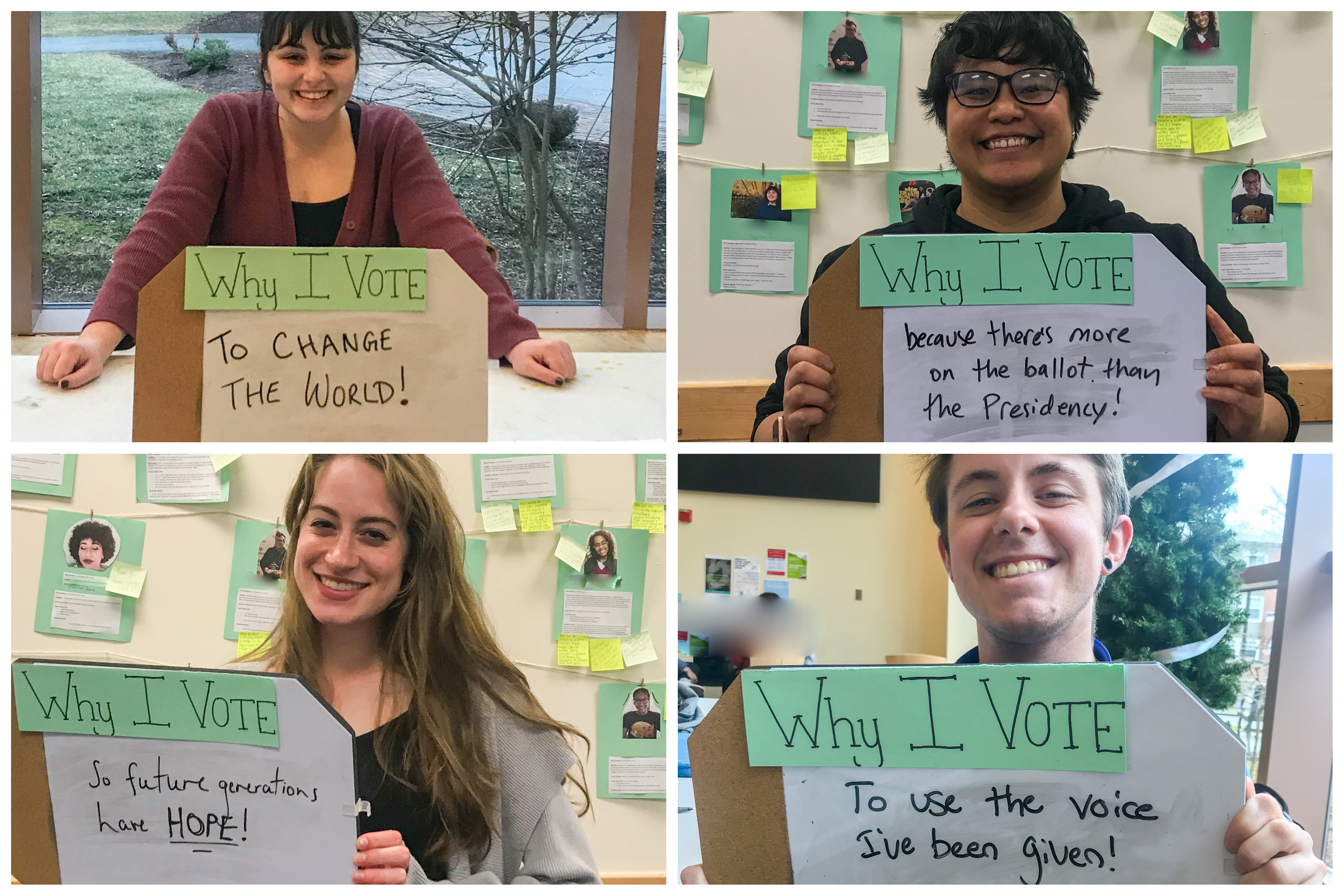 The free event is part of LesleyVotes 2020, a Lesley University civic and educational initiative for students, alumni, faculty, staff and community members around the Nov. 3, 2020 United States' general election. LesleyVotes provides programming and resources around voting rights, volunteer opportunities, election information assembled by the Lesley Library, and more. Learn more at Lesley.edu/LesleyVotes.
The Sept. 17 virtual dialogue with elected officials and organizers is open to the public and will be live-streamed via Facebook. The evening program will include the following panelists:
Sumbul Siddiqui is the mayor of Cambridge. Siddiqui's city initiatives include the Mayor's Task Force on Displacement, increased funding to legal aid services, and the workforce development consortium. In 2018, she launched a Cambridge DEEP (Disruptive Equity Education Project) geared toward community dialogue on dismantling systemic racism and oppression.
Danillo Sena is a member of the Massachusetts House of Representatives. Sena hails from Brazil and is the first person of color elected state representative in the Worcester and Middlesex senate district.
Kim Janey is president of the Boston City Council. Janey represents District 7 and is the first female city councilor in that district. She is a leader in matters of equity, racial justice and community empowerment. Additionally, she is a founding board member of the voting rights group MassVOTE.
Cheryl Clyburn Crawford '80 is the executive director of MassVOTE and vice president of the NAACP Boston Branch. Prior to MassVOTE, she served as the campaign manager and then chief of staff to State Rep. Willie Mae Allen. Attorney General Maura Healey recently appointed Clyburn Crawford to the Citizens Commission on Constitutional Amendment. She is a Lesley University alumna.