Lesley University announces that Commencement will be held on Saturday, May 21, 2016 at the Blue Hills Bank Pavilion, 290 Northern Ave., Boston, Mass., featuring the following esteemed honorary degree recipients: activist Molly Baldwin, poet Richard Blanco, visual and performance artist Nick Cave and education expert Dr. Charles M. Payne.
Lesley will hold two Commencement celebrations on May 21: a morning ceremony at 9:30 a.m. and an afternoon ceremony at 2 p.m. During the morning ceremony, Lesley honors its graduate students, who will be addressed by the following honorary degree recipients: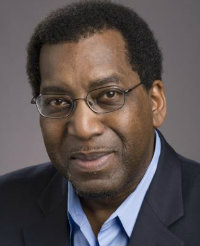 Dr. Charles Payne
Dr. Charles M. Payne is the Frank P. Hixon Distinguished Service Professor in the School of Social Service Administration at the University of Chicago, where he is also an affiliate of the Urban Education Institute. He is the author of "Getting What we Ask For: The Ambiguity of Success and Failure In Urban Education" and "I've Got the Light of Freedom: The Organizing Tradition in the Mississippi Civil Rights Movement," as well as "So Much Reform, So Little Change." The latter publication explores what America has learned about the persistence of failure in urban districts. He will speak to Lesley's Graduate School of Education.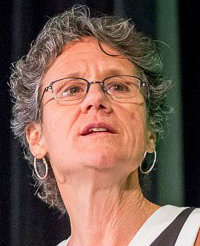 Activist Molly Baldwin
Social entrepreneur Molly Baldwin, who holds a master's in education from Lesley, is the founder and CEO of Roca, Inc., a Chelsea-based nonprofit that disrupts "the cycle of incarceration and poverty by helping young people transform their lives" in some of the state's most dangerous urban communities. A mentor, advocate and community organizer — and recipient of the 2016 Boston Bar Foundation Public Service Award — Baldwin will address the Graduate School of Arts and Social Sciences.

During the afternoon ceremony at 2 p.m., Lesley honors its undergraduate students, who will be addressed by the following honorary degree recipients: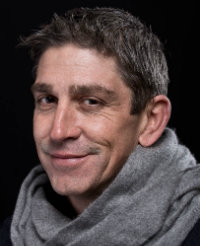 Poet Richard Blanco
Poet, author and civil engineer Richard Blanco read at the second inauguration of President Barack Obama, becoming the first immigrant, Latino and openly gay person with that distinction. The Madrid-born Blanco (son of Cuban exiles) immigrated with his family to the United States as a child. His work has appeared in The Nation, Ploughshares, New England Review and, in May 2013, he wrote and read a poem for the Boston Strong Benefit Concert. He will speak to Lesley University's College of Liberal Arts and Sciences.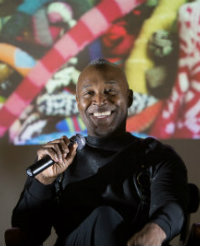 Artist Nick Cave
Multifaceted visual and performance artist Nick Cave, an educator who also calls himself a "messenger," works in a variety of media, including sculpture, installation, video, sound and performance. His solo exhibitions are seen around the world and he is particularly renowned for his "Soundsuits," multicolored wearable sculptures that debuted after the 1992 Los Angeles riots following the Rodney King verdict. Cave will address the university's College of Art and Design.