On Thursday, the Lesley community gathered to remember long-time colleague and friend Ava Greene, who died in January after a battle with cancer.
"She was a model citizen here for us, caring but truthful," said Dean of Students Nathaniel Mays.
Greene, who worked in Lesley's dining halls for 17 years, was a patient listener, counselor and comforter to many students as well as faculty and staff. Greene was the recipient of the 2016 Melissa Janot Recognition Award, named for the beloved late registrar.
During Thursday's memorial celebration in Alumni Hall, President Jeff Weiss recalled meeting Greene on his first day on campus. When he accidentally sat down and began chatting with a group of young people in the dining hall, Greene took him aside and let him know they were visitors, not Lesley students. She told him things would get better, Weiss said with a laugh.
"Over the 18 months that followed, in every interaction, I found myself continually moved by her constant care," he said.
Greene was always on the lookout for someone in need of help.
When a student was hungry and couldn't afford a meal, she went out of her way to get them something to eat. In that way, she was an artist, said Mays.
"She painted smiles on their faces and their tummies," he said.
Greene was also remembered for her work with students in the Threshold Program. When the first group of Threshold interns began working in our food service program, Greene embraced them and took them into her care.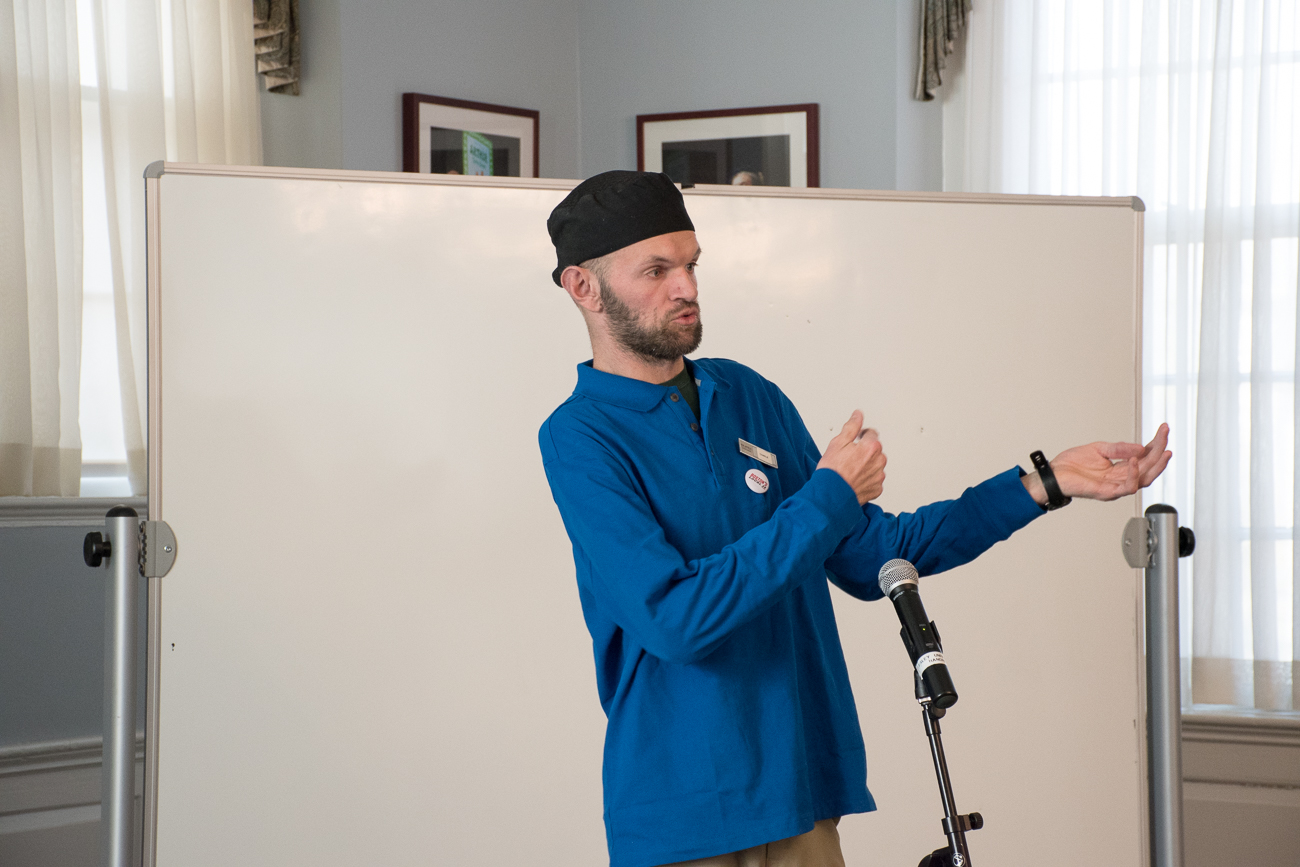 "Ava was a very special person to all of us," said Charlie Langer, a member of that first class of interns. Langer continued to work with Greene after graduating from Threshold in 2010. "We will always remember her with all the special memories we have with her."
To further honor her, Langer and his co-workers asked that there be a visible memorial for Greene in the place that she spent so many hours. On Thursday, Weiss unveiled a plan to rename Charlie's Cafe in the Student Center to Ava's Kitchen.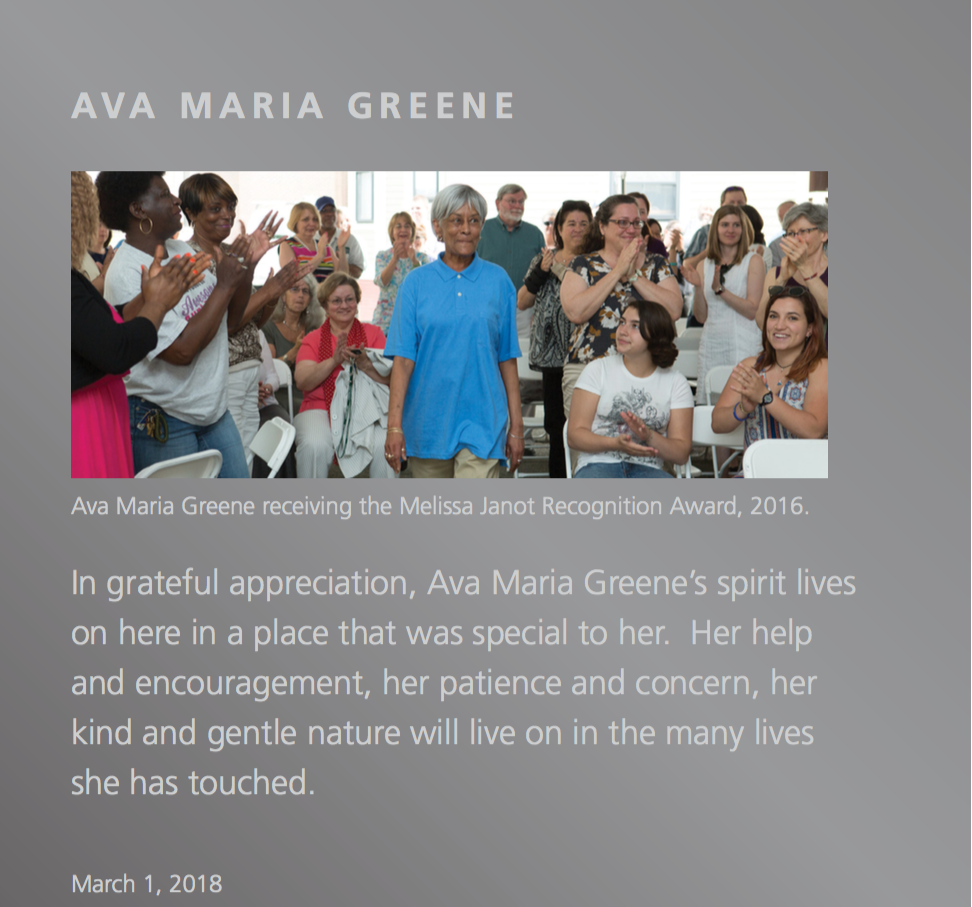 Lesley community members are also encouraged to remember Greene, and help the students she regularly championed, by considering a donation to the university's Student Assistance Fund, which can be selected in the "designations" window.
Greene's husband Leon, who also works at Lesley — delivering smiles and good conversation, along with the mail — thanked everyone for remembering his wife and for their support in recent months.
"Y'all have been there for me and I hope you keep it up," he said.
Following the comments, Vice President of Administration Marylou Batt encouraged the group to spend time together.
"Share community, share ideas because that's what Ava would have wanted us to do," she said.