Above: Melanie Mathewson (front left) joins a rally for Sen. Elizabeth Warren.
Politics weren't really on Melanie Mathewson's mind until she spent a few months getting to know Croatian students while studying abroad.
"They were way more knowledgeable about American politics than I was," says Mathewson '20, who recently completed an internship at Sen. Elizabeth Warren's Boston office. "I really got interested in educating myself after that."
When Mathewson returned from her study abroad semester, she made good on her vow to become better informed. She spent one summer as an intern at the Small Planet Institute, a political democracy think tank in Harvard Square, and followed up with an internship at Charles Group Consulting, a Boston lobbying firm that has advocated legislation on issues such as immigrant rights and bilingual education.
East Coast opportunities
The new focus on public policy wasn't much of a stretch for Mathewson. As a political science and English literature double major, she began to consider law school even before matriculating to Lesley.
The California native was originally drawn to the university because it had a tight-knit feel while still offering big-city opportunities. Plus, she says, "I could have a closer relationship with my professors and peers."
During her four years at Lesley, Mathewson embraced life on campus. Outside of class, she spent much of her free time on the soccer field, taking on the role of team captain in her final season. She also spent four years on the Student Athlete Advisory Committee and was a founding member of the Lesley University Sexual Assault Prevention Advisory Committee her senior year.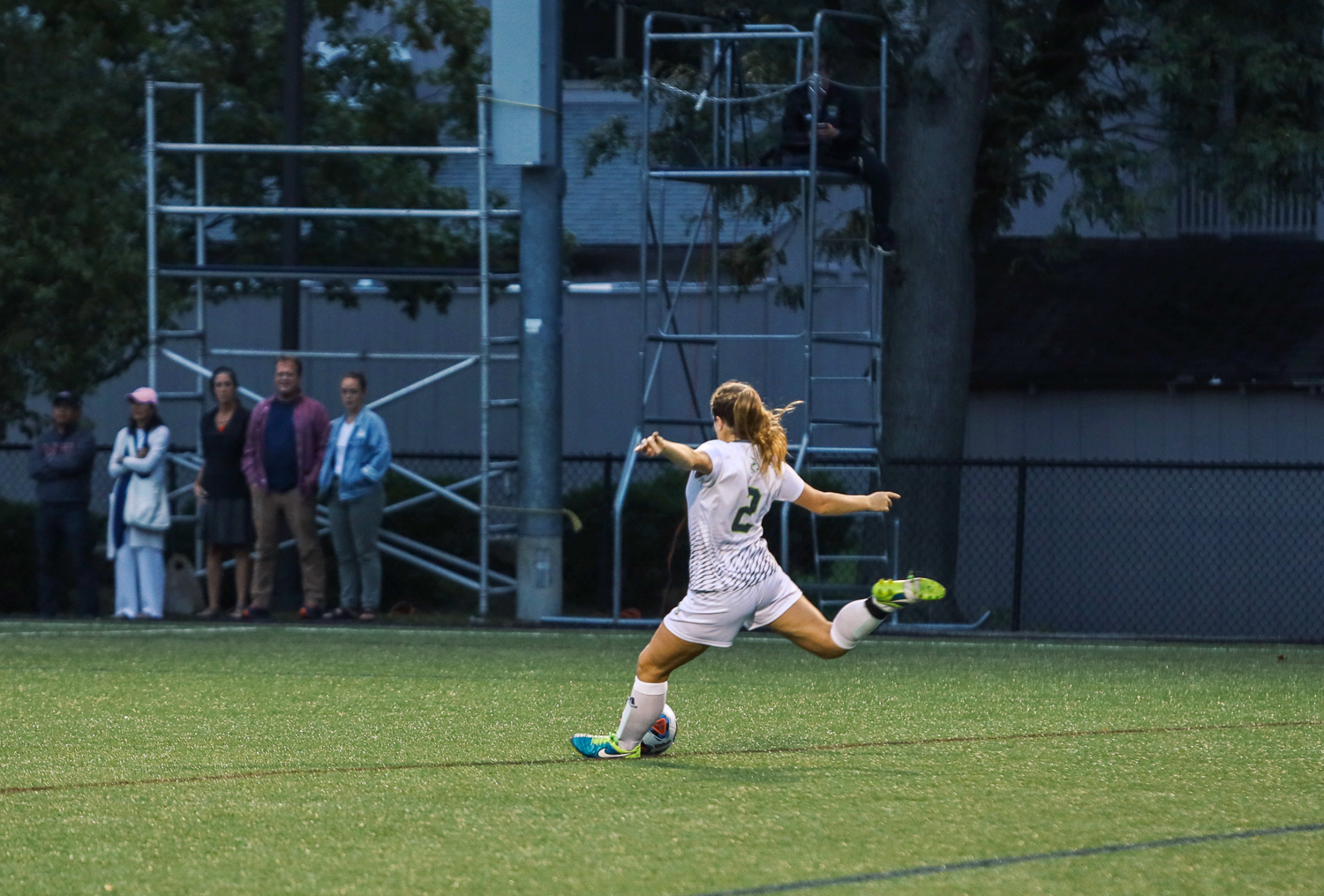 Mathewson continued her involvement at Lesley, even as her new interest in public policy brought her to the John F. Kennedy Federal Building in Boston, home to Sen. Warren's Boston headquarters. Stunned by the panorama of Boston Harbor from the senator's 25th floor offices, Mathewson didn't think she stood a chance of securing one of the nine coveted internships. But, boosted by her previous experience, Mathewson in January started what would be a two-month sojourn at Warren's office.
'The first line of defense'
"It was administrative, but it was also very much hands-on, talking to constituents, learning more about how a state office works," Mathewson explains of her responsibilities as an intern. "A legislative office is  way more complicated than you would think."
She and her fellow interns were often "the first line of defense" when it came to fielding constituents' concerns, needs and complaints, which she described as both rewarding and emotional.
While she did canvass for Warren's presidential campaign, Mathewson only got to meet the senator once during her internship, but staffers were a fount of information. During weekly lunchtime chats, they spoke about their backgrounds, why they got into politics and offered career advice. Roger Lau, Warren's campaign manager, also called in for one chat.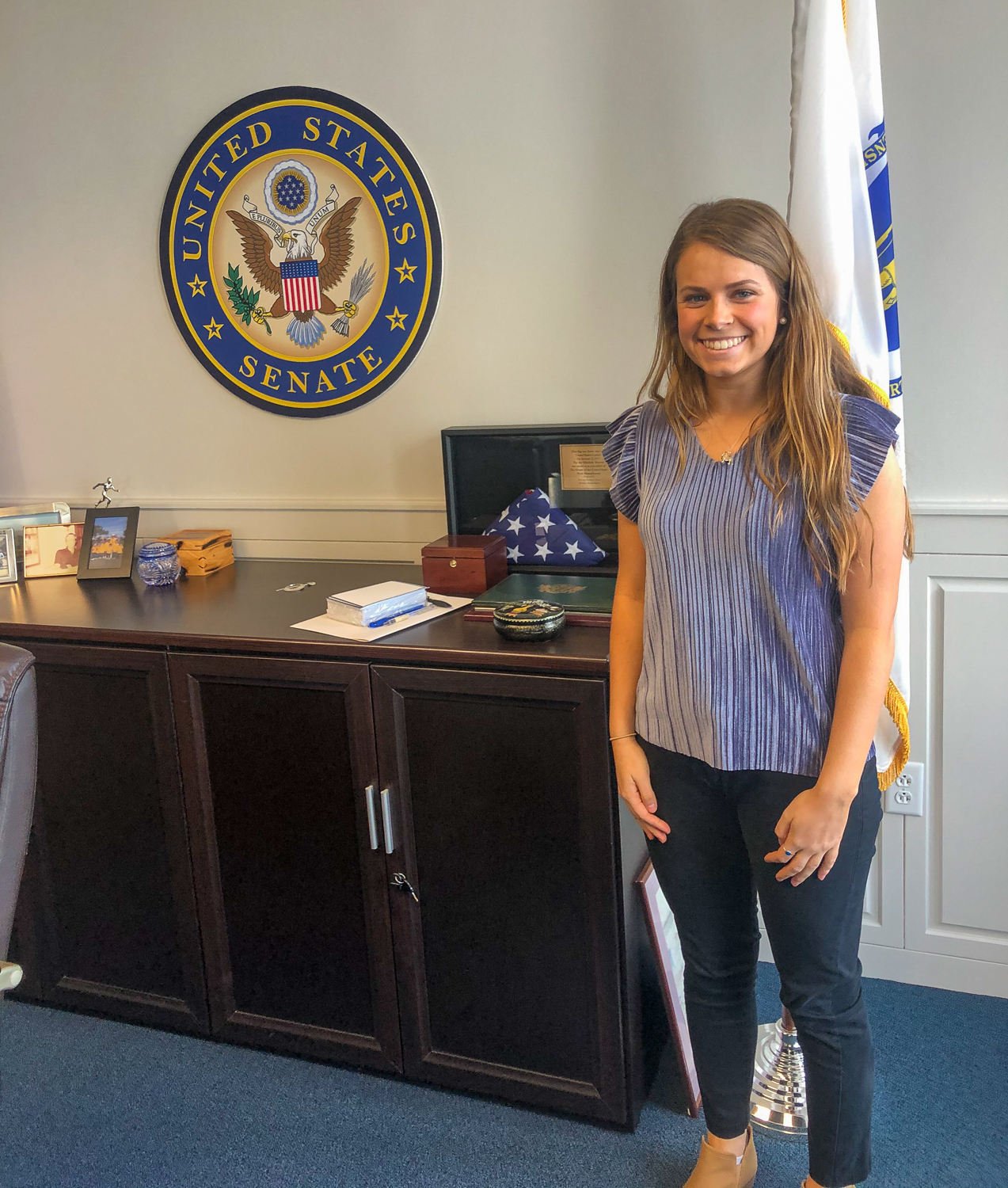 "I was star struck," admits Mathewson.
The sessions continued virtually, even after the pandemic forced a premature end to the internships, and only solidified Mathewson's impressions of the staffers.
"The authenticity and the transparency was something I really valued during the internship," she says. "I think a lot of people have a bad view of the government and the people working for the government, and it gave me hope that there are still people working for the right reason who are wanting to make change and wanting to help people. They truly are so authentic and want to do the best for their constituents."
The dedication with which they continued to work after Warren announced an end to her presidential campaign reinforced that sentiment for Mathewson.
"It gave me a lot of hope," she says.
Looking back and looking ahead
Looking back on her four years at Lesley, Mathewson is grateful for the attentiveness of her professors, from helping her through conflicts to guiding and supporting her education.
"I don't think I would have had as much success if it wasn't for the faculty that really challenge us and push us to think beyond what the university structure asks you to think," she says.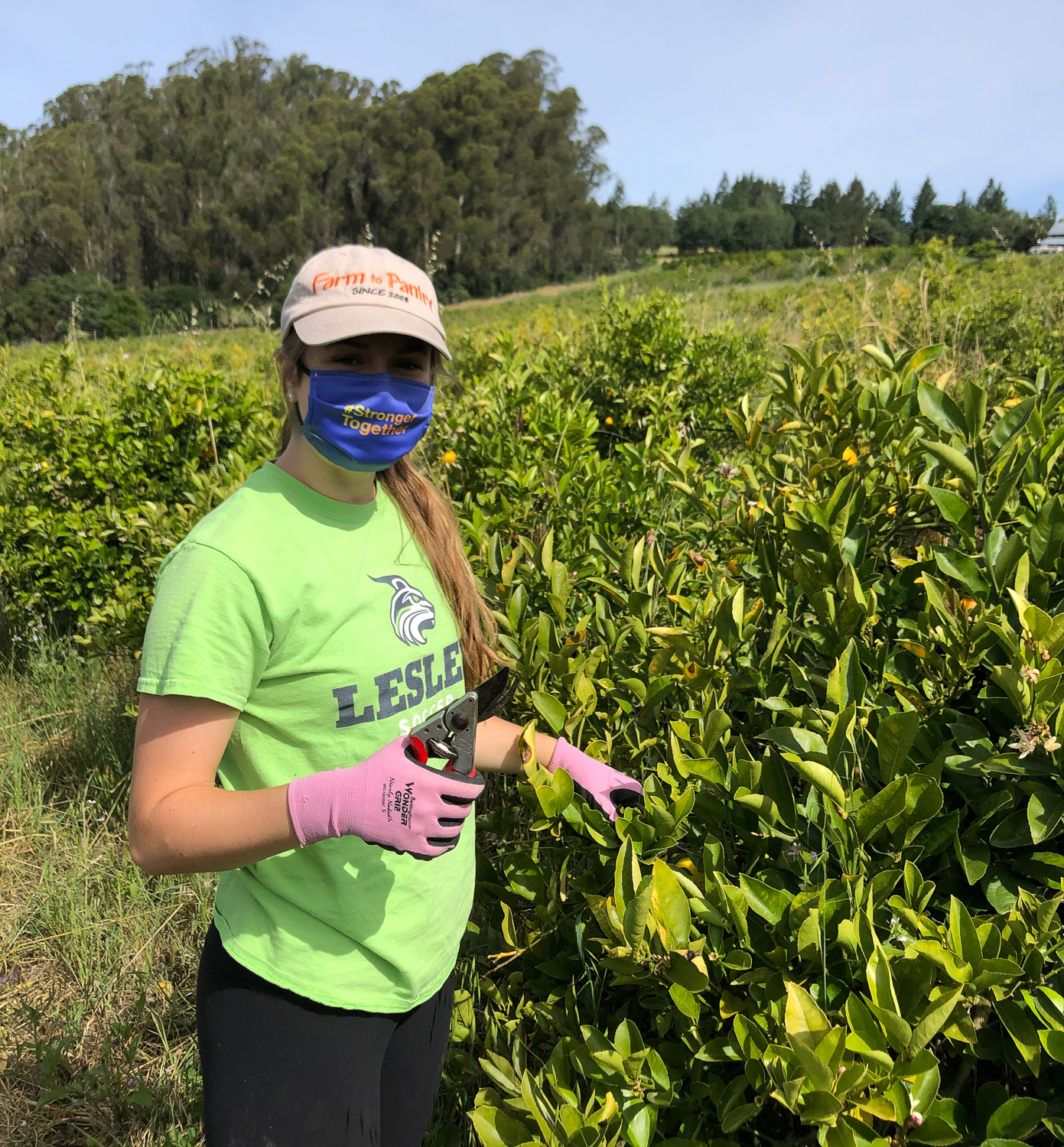 Now waiting out the pandemic at home in Santa Rosa, California, Mathewson is considering her next steps. Eventually, she would like to go to law school or pursue a master's degree in public policy. For now, she's looking for a job while staying active in her community as a volunteer with Farm to Pantry, a nonprofit organization that collects good food destined for the dumpster and donates it to food banks. Mathewson picks up food from farmers' markets and gleans local orchards.
"I know that the coronavirus is very real, and it's not a great job market to enter right now," she says. "I'm keeping myself busy volunteering. It feels good."