For the second year in a row, the United States Environmental Protection Agency (EPA) has honored Lesley University's sustainable food management practices.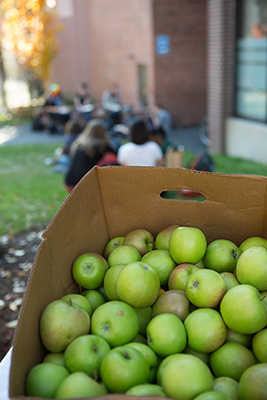 The national honor, which is part of the EPA's Food Recovery Challenge program, recognizes Lesley as a leading New England institution for successfully diverting food waste from landfills. The university is among just 24 organizations in all six New England states that received the EPA's Regional Food Recovery Achievement Certificate.
"Since 2009, we have not only diverted waste from landfills but also reduced portions and waste," says Sara Wolons, Lesley's campus sustainability coordinator. "We recycle or compost our food waste, and all told, Lesley has reduced its greenhouse gas emissions by 63 percent over the past 10 years, with goals to continue on the greener path."
Through a partnership with Food For Free, a non-profit organization located in Cambridge, fresh food from Lesley's dining halls and snack bars that might otherwise go to waste is distributed within the local emergency food system where it can reach those in need.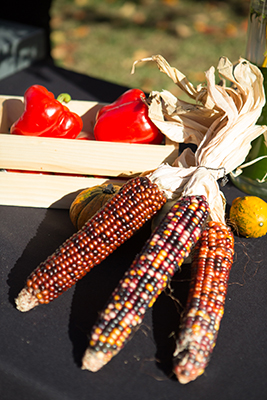 "These organizations are showing that protecting the environment, saving money and feeding the hungry can go hand in hand," said Curt Spalding, regional administrator of EPA's New England office. "It's true year-round, but especially important to keep in mind during the holidays when family and friends gather to enjoy celebratory meals, that our food should feed people and not landfills."
Bon Appétit Management Company, Lesley's food service vendor, is also an EPA "U.S. Food Loss and Waste 2030 Champion," which is national a list of 15 businesses and organizations that have pledged concrete steps to reduce food loss and waste in their operations 50 percent by 2030. Bon Appétit has been tackling food waste since 2007, and in 2014 appointed a full-time waste programs manager. 
According to the EPA, food waste is the largest stream of materials in our landfills, accounting for 77 billion pounds discarded in the American waste stream each year. The estimated value of food that goes uneaten each year is $161.6 billion, costing the average family up to $1,500. Diverting food waste from landfills reduces the generation of harmful gases that contribute to climate change, enhances the physical structure of soil, and provides greater drought resistance.