Freshmen and new transfer students got a proper Lesley welcome on Sept. 7 at the annual undergraduate convocation, held at First Church of Cambridge.
"Today is a special occasion. Today, you, and your families as well, have every reason to celebrate," said College of Art and Design professor Stuart Steck, who was among the speakers addressing the crowd.
Convocation serves as a kick-off to the semester, but also as an introduction to campus leaders, including President Jeff Weiss, who offered words of encouragement to students.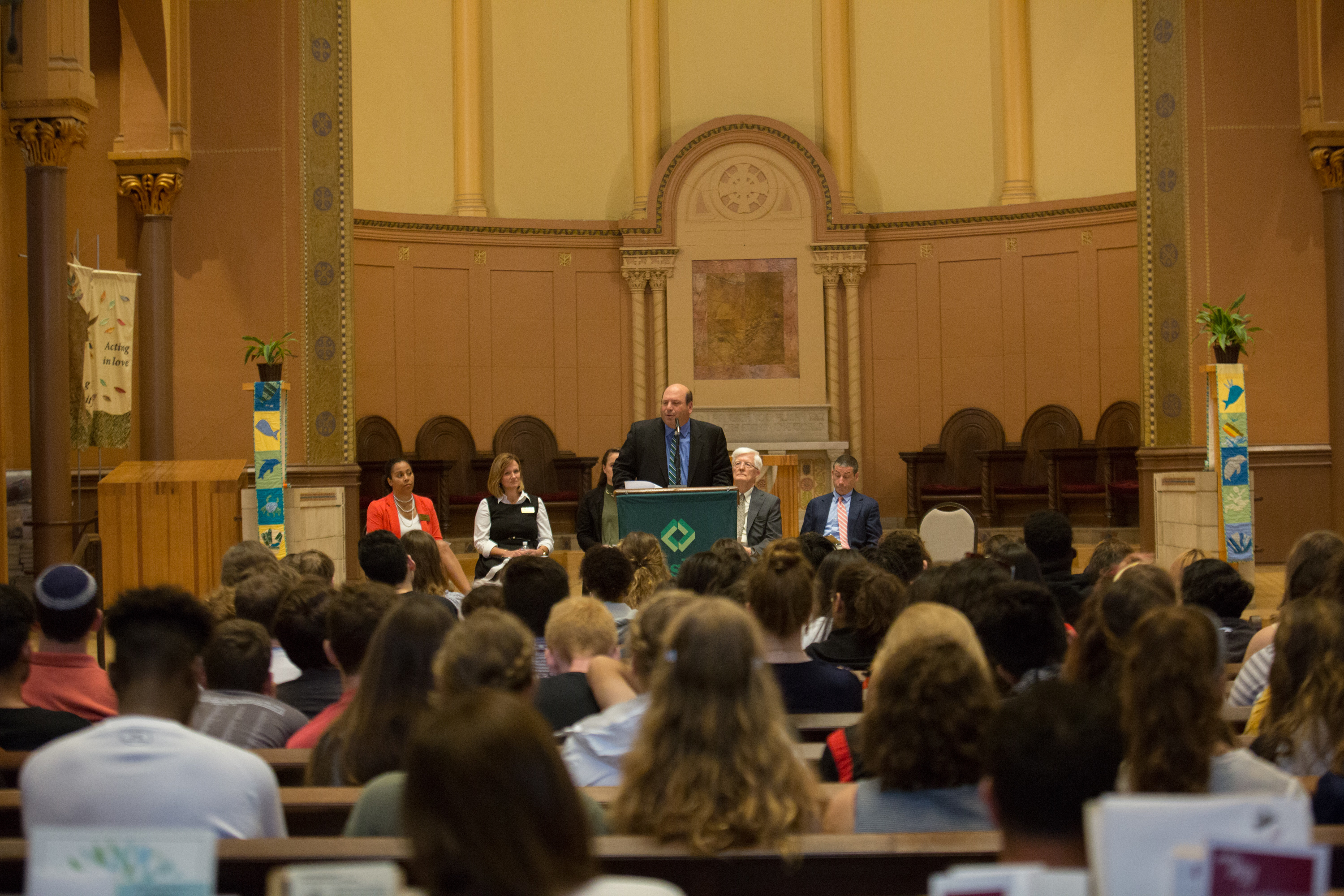 While urging his audience to take risks, he also reminded the more than 500 new students to take care of themselves.
"Be kind to yourself," said Weiss. Adding, "I hope you find and develop new parts of who you are, discover new inspirations and motivations."
Maritsa Barros, director of our Urban Scholars Initiative, echoed Weiss's words, reminding students to incorporate self-care into their lives every day while also challenging themselves.
"Find your voice, use your voice and ask for support along the way," she said.
Undergraduate Student Government President Janice Hind spoke about her role on campus, welcoming students to join the group.
And while students may feel uninitiated to college life, being new to campus is an asset, said Interim Provost Richard Hansen.
"Your role is to help us bring new eyes to the Lesley community and help us grow to become a better place," he said.
And lest anyone doubt their place as members of the Lesley family, Jennifer Serowick reassured them.
"No matter who you are or where you were born, no matter how old you are, no matter the color of your skin … you are in the right place, in the right seat, with the right people, right now," said Serowick, assistant vice president of the Center for the Adult Learner.
"Maybe the one thing you have in common is that you are all Lesley."