Lesley closed out the Wonder of Learning exhibit in Boston on Saturday evening with a panel discussion and reception on Brattle Campus celebrating Professor Emerita Mary Mindess, Visiting Scholar in the Creativity Commons Lella Gandini and President Emerita Margaret McKenna, and their contributions to the field of early childhood education.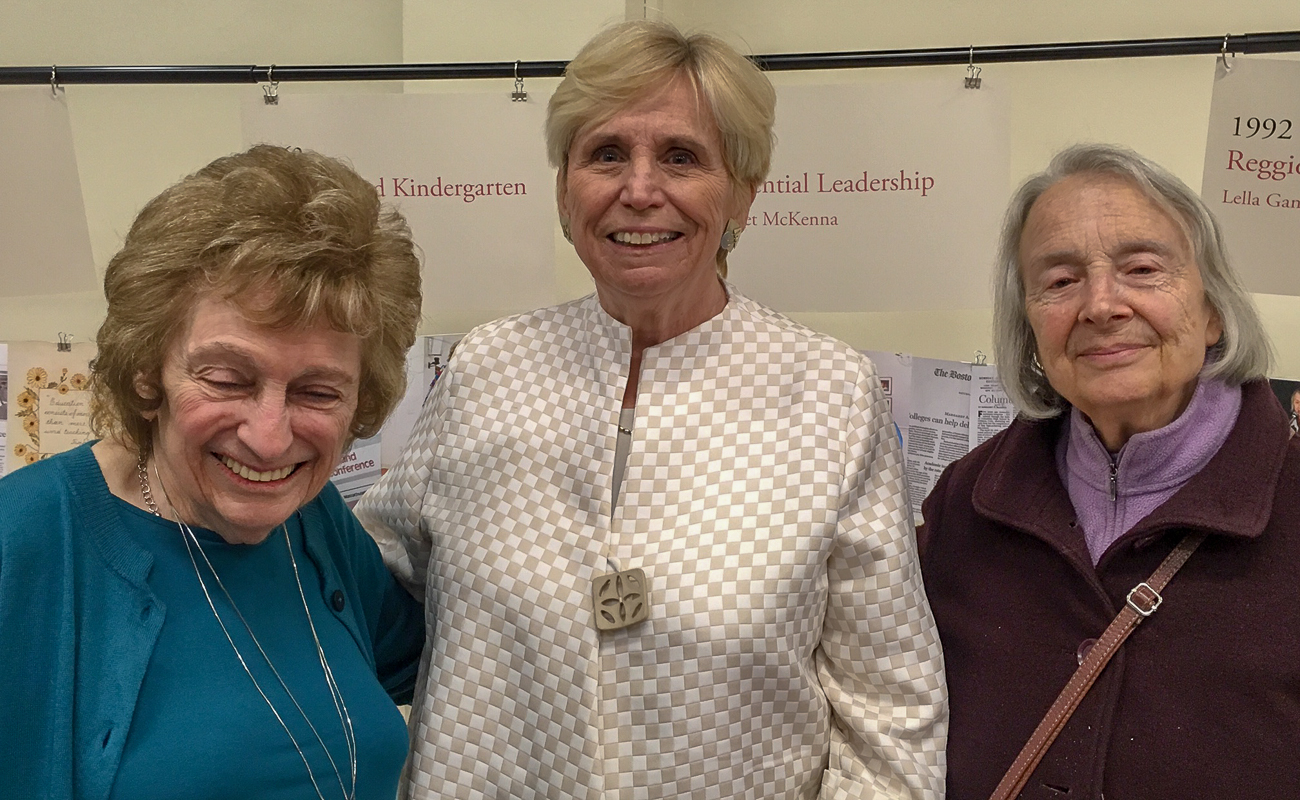 The exhibit focused on the Reggio Emilia approach to teaching young children, which emphasizes exploration, self-directed learning, and building relationships between students, teachers, families and the community.
The panel discussion was held in the chapel on Brattle Campus and drew an engaged crowd of educators whose interest in the Reggio Emilia approach to "joyous learning" sparked a lively question-and-answer session. The panel was one of the first public events to be hosted at the chapel since Lesley acquired the building from the Episcopal Divinity School earlier this year.
The panelists discussed their collaborative work establishing the Reggio Emilia Institute at Lesley and expanding Lesley's Kindergarten Conference into an international gathering of educators focused on cutting-edge theories and practices in early childhood education.
McKenna, who now sits of the Massachusetts Board of Education, emphasized the importance of investing in early childhood education, decrying reductions in state funding.
"We have the highest graduation rate in the country and the highest achievement gap in the country," she told the audience. "Unless we find ways to build affordable quality daycare and joyous early childhood education — not testable, but joyous, child-centered education like we see here — we will never close that achievement gap. What I learned from you, Mary, and from all of you sitting here, I bring every day to my work at the Board of Education. I'm like a broken record on how important early childhood education is and how we need to support it and support teachers and what they do."