When Hurricane Matthew hit coastal South Carolina in October of 2016, arts educator Angelo Cerniglia had one thought: "The show must go on."
His theater students were just one week away from their big opening night of "The Lion King JR." More than 50 elementary school students were preparing the finishing touches for their performance as the hurricane bore down and dealt a devastating blow on the Hilton Head Island School for the Creative Arts.
"Hurricane Matthew came and destroyed our school," recalls Cerniglia. "And these were my little ones and they had been working so hard for this, but we had to close the school for two weeks."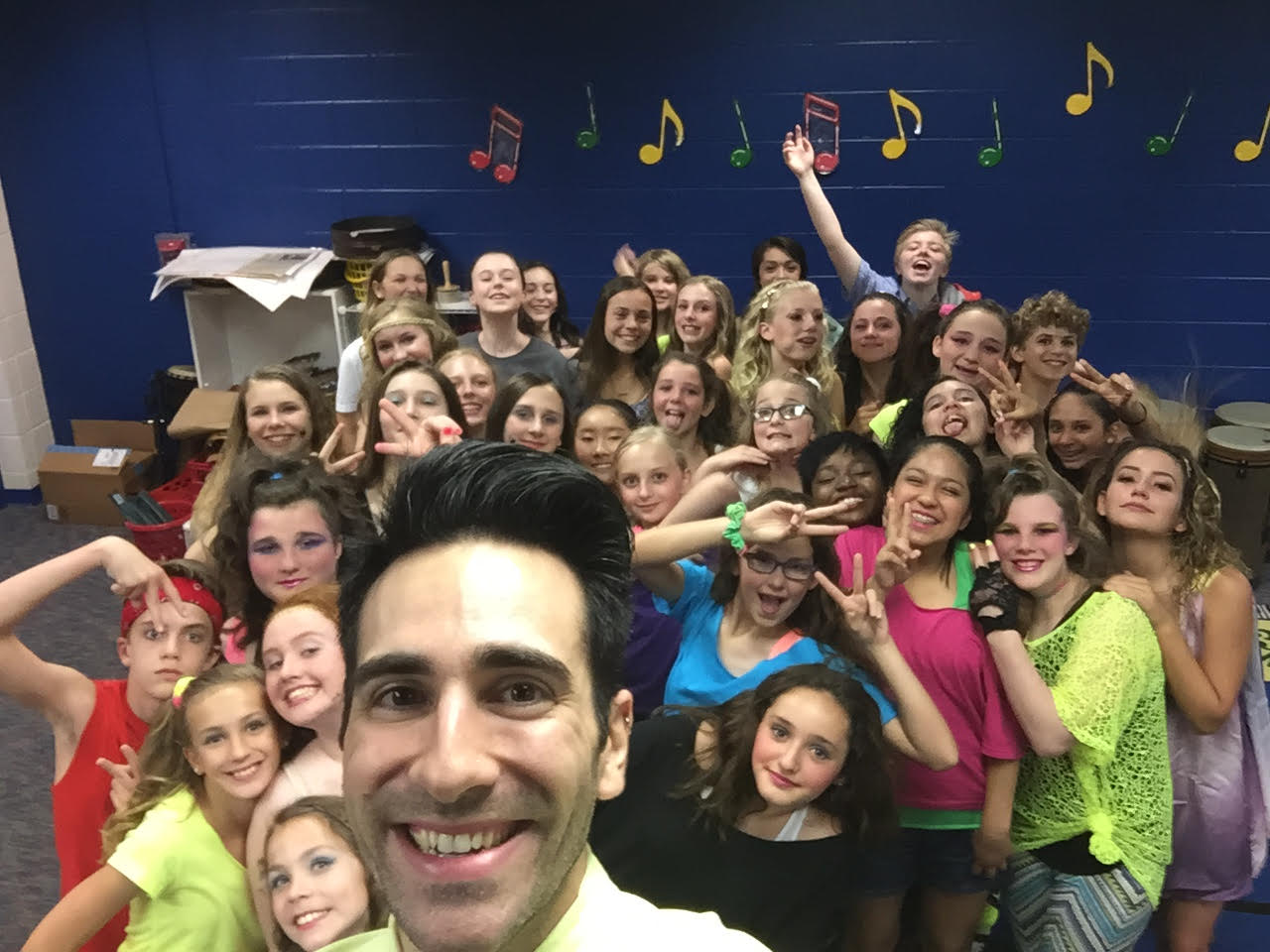 A 2017 graduate of the Master's in Arts Integration and Curriculum program, Cerniglia swung into action and appealed to Music Theater International (MTI), the musical theater licensing company responsible for the rights to the show.
"I wrote a long letter explaining why the show couldn't be performed at that time," says Cerniglia. "I said we'd cover late fees, that I knew I signed a contract with MTI, but could we go on anyway with any kind of fee? Can we move it to a later date? Can I write a personal check? What can we do to make it happen?" he pleaded.
An educator's spirit
It was this persistence in service of his students that caught the eye of Freddie Gershon, or "Freddie G," the chairman and CEO of MTI.
When Cerniglia brought the show and his students to Atlanta to perform at the Junior Theater Festival in January of 2017, MTI presented him with the Freddie G Spirit Award. The prestigious accolade was accompanied by a $5,000 prize and an all-expense paid trip to New York City to work with leading Broadway directors, composers and technical designers.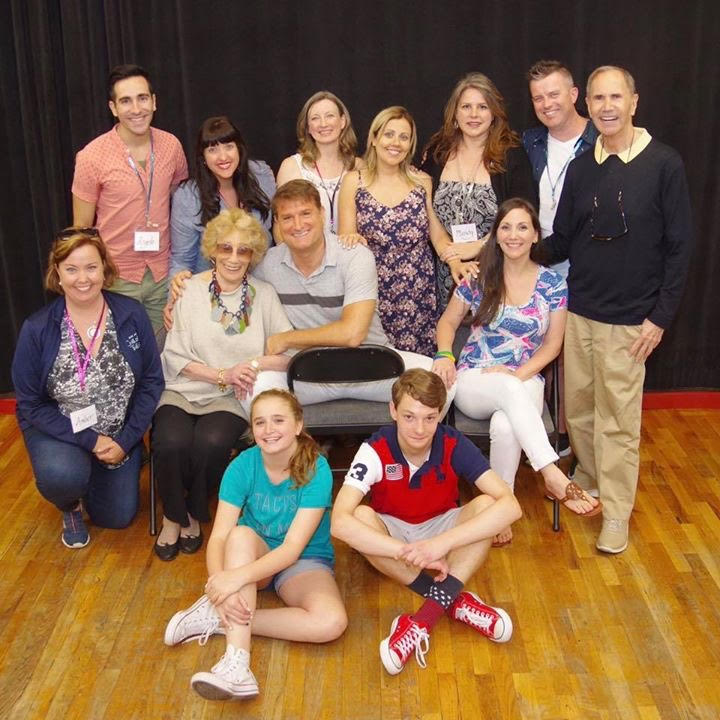 "It's the most amazing week for a theater educator," Cerniglia says. "You leave feeling renewed and fulfilled and ready to bring it all back to your students."
Living the Broadway dream
Over the four-day hands-on intensive, Cerniglia gleaned Broadway's best practices from Tony Award-nominated professionals. From master classes on adaptable dance moves, called "bodyography," from Newsies choreographer Christopher Gatelli, to sound design advice from Matt Kraus, a Broadway designer whose clients include Liza Minnelli and Kristin Chenoweth, Cerniglia soaked it all in.
"[Matt Kraus] taught us tips and tricks to work with the sound equipment that we have. It was really neat, especially cheap tricks, like if your 7-year-old breaks their microphone, here's how to fix it with a coat hanger," he recalls. "All of the classes were set up like that. Literally everything I learned I took back to my classroom."
Beyond professional development, Cerniglia cites his fellow Freddie G Fellowship recipients as his most valuable connection made throughout the process.
"A standout for me was getting to be around other theater educators," Cerniglia reflects. "We're planning a trip to Hawaii, we have a text chain going, we talk every day, sending all of our resources to each other. If one of us is teaching a new class or needs something, someone's already shared their lesson plans."
Immediate applications
Cerniglia experienced similar connections and takeaways from his Lesley courses. He knew he wanted something in-person and he knew it had to exist where he taught. He found that a Lesley graduate cohort was starting up in South Carolina in 2015 and everything seemed to fall into place.
"I was blown away by the level of professionalism, the format," Cerniglia says. "It was rigorous but manageable, and in grad school you don't always get that."
Cerniglia's graduate classes met on the weekends, and he was immediately able to apply lessons with his own students come Monday morning.
"I left filled with ideas from my weekend classes," he recalls.
Dr. Francine Jennings looks back fondly on Cerniglia's time in the arts education cohort, recollecting his insightful, curious and artistically analytical style.
Cerniglia is "a professor's dream student," she says, citing "his intense daring; his wit; his willingness to challenge the status quo and to try on new things."
Building a theater program from the ground up
The arts have been a constant for Cerniglia for as long as he can remember. He had a dance scholarship for his undergraduate education, and moved to arts education when he saw that he could share his passion meaningfully and make an impact on young learners.
"I switched majors to theater for youth education when I saw how the arts were affecting children. You see how kids wake up and participate."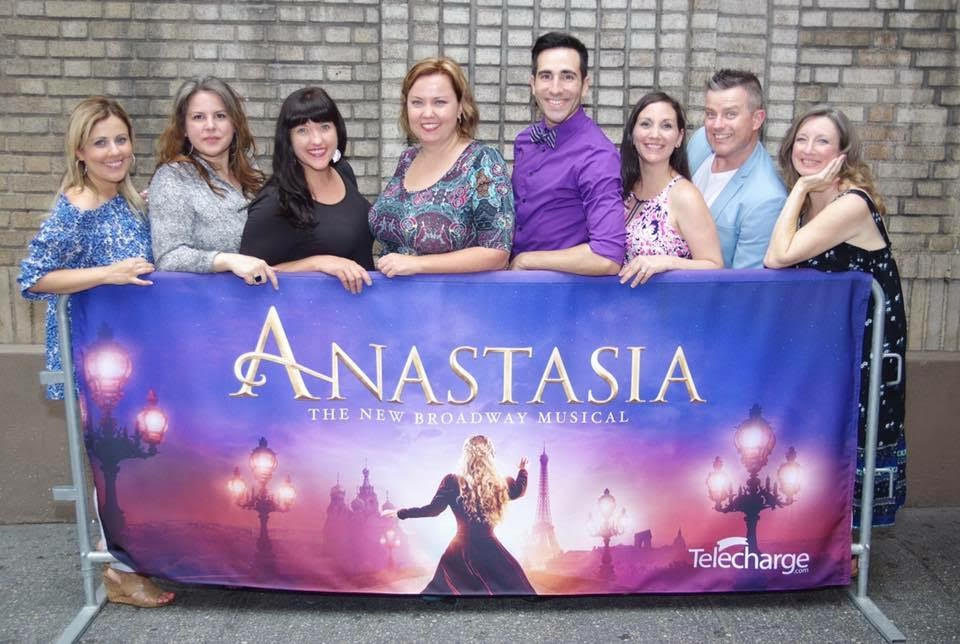 Now based in Atlanta, Cerniglia is the first performing arts director at St. Francis High School. Tasked with building a program from the ground up at a school that, prior to his tenure, didn't have a theater program, Cerniglia is equipped with resources to face this new challenge head-on.
"My biggest takeaway is to not give up—hearing other people's failures and how they turned those into success stories—if they can go through what they went through and keep doing this for the kids. We [as arts educators] need to keep sharing."