Welcome back, students! We're so excited to kick off spring semester with events and activities for this last weekend of January.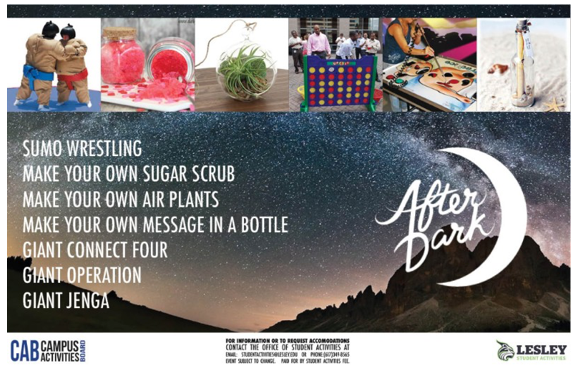 Lesley After Dark: Lesley's Campus Activities Board (CAB) is back at it with late-night fun in the Student Center.
Friday, Jan. 26, 7PM-10PM, Student Center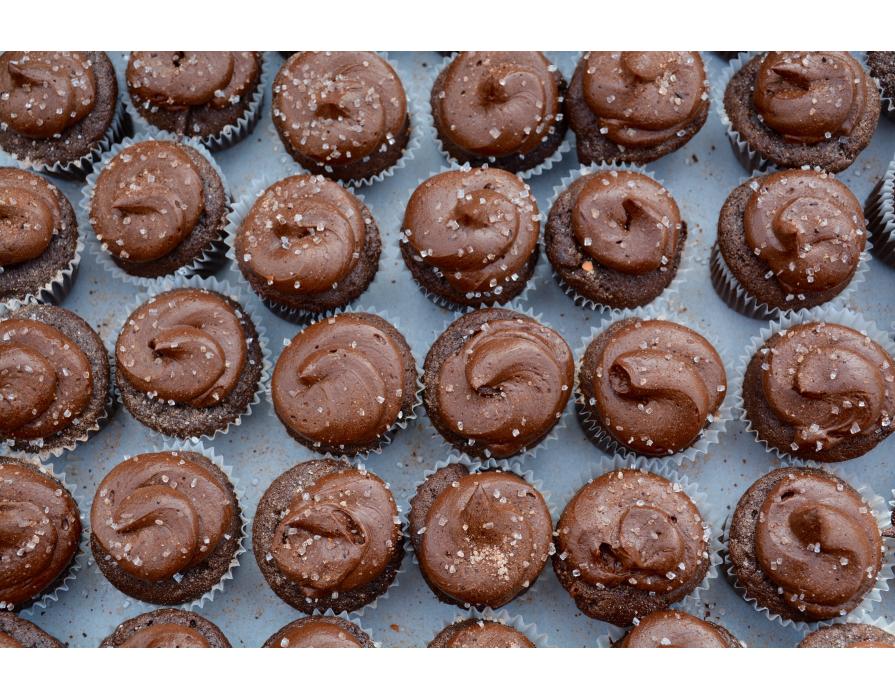 The Legendary Taste of Chocolate Festival: Harvard Square's Winter Carnival continues with a tribute to all things chocolate! Head out for music, tastings and more.
Friday, Jan. 26-Sunday, Jan. 28, Harvard Square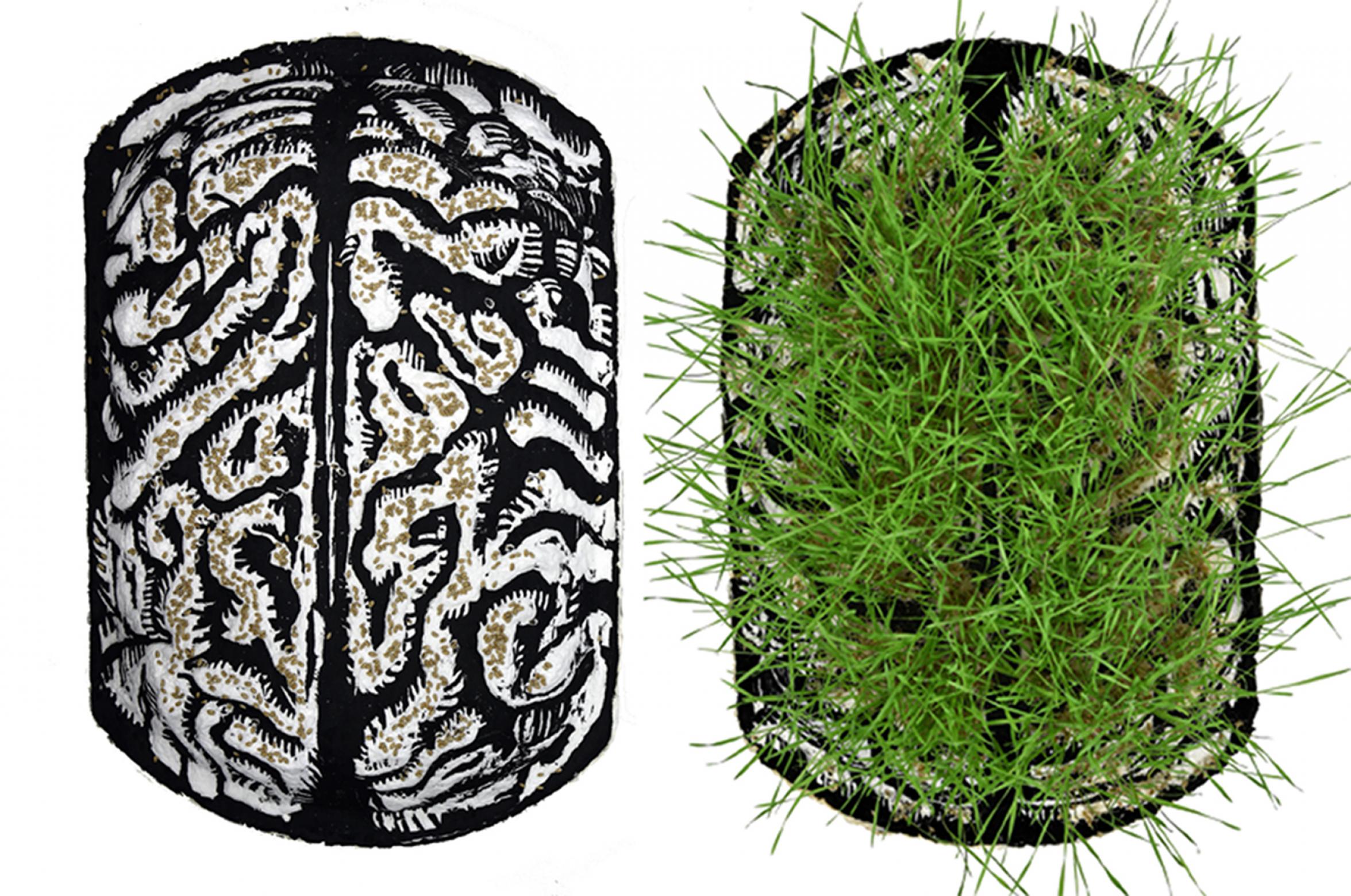 The Boston Printmakers 2017 North American Print Biennial: This unique five-week exhibition features over 90 pieces of traditional and innovative media with prints ranging in size and scale. Don't miss the Juror's Talk and opening reception on Saturday afternoon.
Saturday, Jan. 27-Sunday, March 4, Lunder Arts Center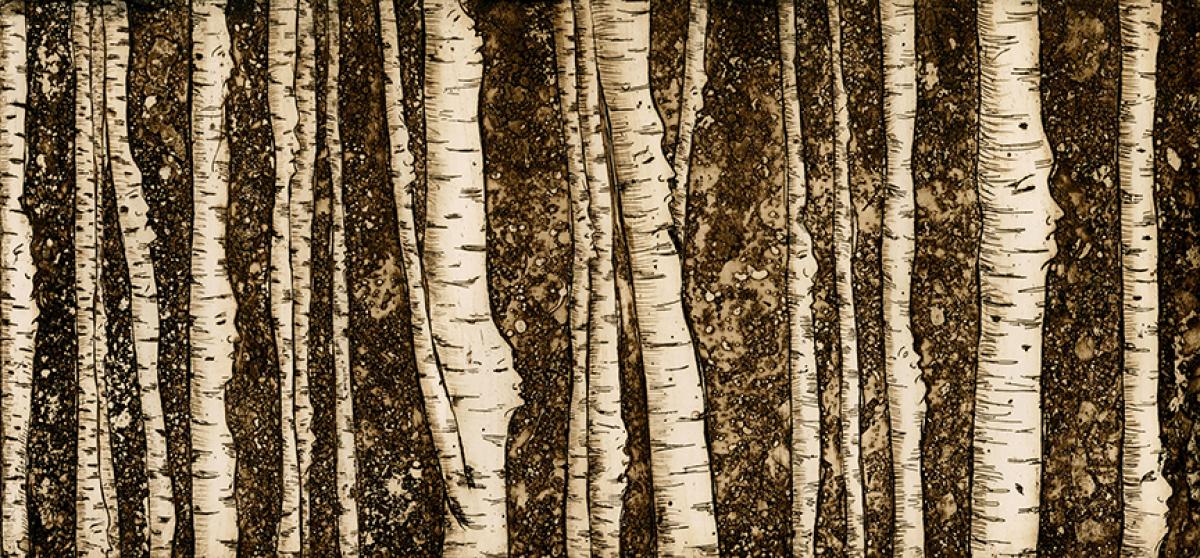 The Boston Printmakers Student Print Exhibition: 80 undergraduate prints will be on view at this companion exhibit to the Print Biennial, featuring work from 10 Lesley students. Save the date for a student gallery talk on March 3.
Saturday, Jan. 27-Sunday, March 4, University Hall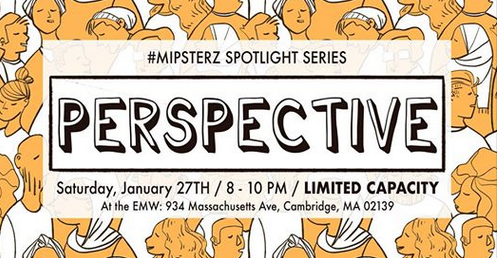 #MIPSTERZ Spotlight Series: Support local artists by attending "Perspective," a live performance of music and storytelling organized by Lesley students! Capacity is limited so aim to get there in advance of the 8PM start time.
Saturday, Jan. 27, 8PM, EMW Community Space
Have an upcoming event that should be included in "5 things to do?" Email us at news@lesley.edu.