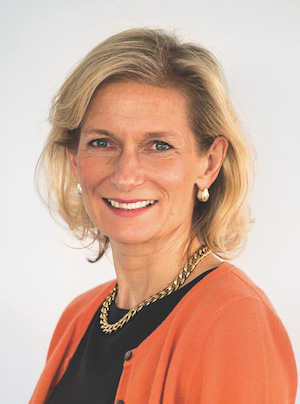 Zanny Minton Beddoes is one of the most prolific voices in the fields of international economics and financial globalization. In 2015, Ms. Minton Beddoes became the first female Editor-in-Chief in the 172-year history of The Economist. In her own words, "The Economist was founded to espouse classical English liberalism or the belief that open societies, free trade, and the preservation of individual freedom are important to modern progress." These ideas and values are the stimuli behind her many writings. She thoroughly analyzes current events and their potential impacts on business, industries, and the global economy. Topics she has covered include the changing American economy; the expansion of the European Union; the future of the International Monetary Fund; economic reform in emerging Asian nations; macro-economic programs in Africa; and transitional economies in Central and Eastern Europe. In addition to her articles in The Economist, Ms. Minton Beddoes has also published articles in Foreign Affairs and Foreign Policy; edited Emerging Asia, a book published by the Asian Development Bank; authored Debts, Deficits and Dilemmas; and contributed chapters to many conference volumes.
Ms. Minton Beddoes received her undergraduate degree from Oxford University and her masters from Harvard University as a Kennedy Scholar. Upon graduation, Professor Jeffrey Sachs of Harvard University enlisted her as a member of a small advising group to Poland's Minister of Finance. Directly after this assignment, she joined the International Monetary Fund where she developed policies for economic programs in Africa and in Central and Eastern Europe. In 1994, she joined The Economist serving as a news correspondent for emerging markets and as the Business Affairs Editor covering finance, economics, science, and technology. In 2004, she was promoted to Economics Editor and in 2012 received the prestigious Gerald Loeb Award in Commentary for her article "Euro-Zone." Ms. Minton Beddoes received the Loeb Award again in 2017, this time in the field of Breaking News for her article "Saudi Aramco: The World's Most Valuable IPO."
Ms. Minton-Beddoes also shares her global economics expertise and sophisticated insights through her many public speaking engagements, interviews, and commentaries on such outlets as the PBS NewsHour, CNBC, and NPR. In addition, she is a board member for the Carnegie Endowment for International Peace and a research advisor on the Committee for Economic Development, a committee whose mission is based on principles of sustainable capitalism. 
Amidst the rising popularity of protectionist policies, nationalism, and racism in the United States and other countries, it is more important than ever (to paraphrase Ms. Minton Beddoes) that we engage in serious conversations about the policies that will sustain the open societies and free markets that we believe in and value. It is with the utmost honor that the Lesley community welcomes Ms. Zanny Minton Beddoes.