Keynote Speakers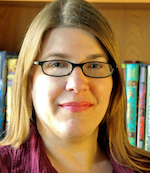 Donalyn Miller
Donalyn Miller is an award-winning Texas teacher and author of several books on engaging children with reading including The Book Whisperer and Reading in the Wild. Donalyn is the co-founder of the community blog Nerdy Book Club and co-hosts the monthly Twitter chat #titletalk.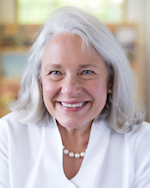 Nancie Atwell
Nancie Atwell is the inaugural winner of the Global Teacher Prize.  She donated the $1 million award to the Center for Teaching and Learning, the K-8 demonstration school she founded in Edgecomb, Maine in 1990. A middle school English teacher for forty years, Nancie is the first classroom teacher to be awarded the NCTE David H. Russell Award and the MLA Mina P. Shaughnessy Prize, both for distinguished research in the teaching of English. She was honored as NCTE's Outstanding Middle School English Teacher and the River of Words Poetry Teacher of the Year. She has received honorary doctoral degrees from Middlebury College and the University of New Hampshire. Nancie's classic book In the Middle, now in its third edition, has inspired generations of teachers. Her most recent title, co-authored with her daughter, Anne Atwell Merkel, is The Reading Zone: How to Help Kids Become Passionate, Skilled, Habitual, Critical Readers, 2nd Ed. 
Nancie's appearance at the Literacy for All Conference is sponsored by Scholastic, Inc.
Elizabeth Kaye
Elizabeth "Betsy" Kaye is an Assistant Professor and Reading Recovery trainer at Texas Woman's University. She has published several articles about teaching children who struggle with literacy learning and recently co-authored Finding vs. Fixing: Self-monitoring for Readers Who Struggle for the Reading Teacher. Betsy serves as editor of the Teaching section of the Journal of Reading Recovery. 
Featured Speakers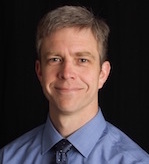 Mike Anderson
Mike Anderson is an award-winning teacher and the author of many books about great teaching and learning including The First Six Weeks of School, The Well-Balanced Teacher, The Research-Ready Classroom, and Learning to Choose, Choosing to Learn. An elementary school classroom teacher for 15 years, Mike now serves as a consultant working with teachers and schools to support challenging and joyful learning experiences for all students. He has presented at many national conferences including NCTE, ASCD, and Learning and the Brain. Mike lives in Durham, NH and can often be found jogging the trails of College Woods or pulling weeds in his perennial gardens.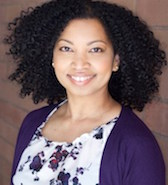 Tracey Baptiste 
Tracey Baptiste is the author of the novels The Jumbies, Rise of the Jumbies and several other fiction and nonfiction books for children. She is also a contributor to the adult horror anthology, Sycorax's Daughters. Ms. Baptiste volunteers with We Need Diverse Books, The Brown Bookshelf, and I Too Arts Collective. She teaches in Lesley University's Creative Writing MFA program, and runs the editorial company, Fairy Godauthor.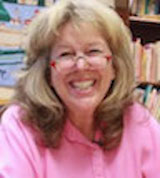 Gretchen Bernabei
Gretchen Bernabei has taught in public schools in San Antonio for 32 years, and is author of several great books including Text Structures From Nursery Rhymes, Grammar Keepers, and Fun-Sized Academic Writing for Serious Learning. A fierce advocate for children of all ages, Gretchen has spent her career practicing the beliefs of the National Writing Project and sharing her innovations in books and staff development across the country. Currently, she serves as a literacy coach at the Advanced Learning Academy, a preK-12 school in beautiful downtown San Antonio.

Gretchen's appearance at the Literacy for All Conference is sponsored by Corwin.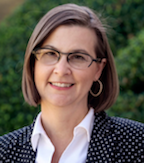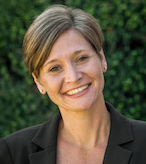 Jan Burkins and Kim Yaris
Jan Burkins and Kim Yaris are the authors of the celebrated book from Stenhouse Publishers, Who's Doing the Work?: How to Say Less so Readers Can Do More, and of Reading Wellness: Lessons in Independence and Proficiency. Both titles provide practical ideas for teaching students to become increasingly independent and proficient in an age where heavy teacher talk is the status quo. Jan and Kim are also the writers and thinkers behind Burkins and Yaris—Think Tank for 21st Century Literacy, where their blog and their instructional resources have attracted an international audience and made them thought leaders in the field of literacy instruction. Drawing on their more than 50 combined years of experience in education, they are passionate about helping teachers navigate, understand, and implement standards-based instruction without sacrificing their inner teacher. In their current role as staff developers, they work closely with schools and districts, facilitating professional learning, conducting in-class demonstrations, and developing curriculum.

Jan and Kim's appearances at the Literacy for All Conference is sponsored by Booksource.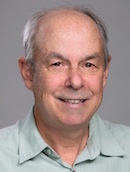 Ralph Fletcher
Ralph Fletcher has been a mentor to teachers and young writers everywhere. He frequently works with young writers in schools and speaks at education conferences in the US and abroad, helping teachers find wiser ways of teaching writing. Ralph is the author of many bestselling teacher professional books. His most recent books are The Writing Teacher's Companion: Cultivating Voice, Choice, Purpose and Play and Joy Write: Embracing High-Impact, Low-Stakes Writing.  Students know Ralph as the award-winning author of more than 20 books for children and young adults, including Fig Pudding, Flying Solo, Twilight Comes Twice, The Writer's Notebook, Marshfield Dreams: When I Was a Kid, Also Known As Rowan Pohi, and Guy-Write: What Every Guy Writer Needs to Know.

Ralph's appearance at the Literacy for All Conference is sponsored by Scholastic, Inc.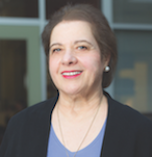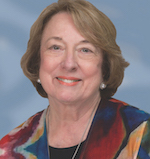 Irene Fountas and Gay Su Pinnell
Irene C. Fountas is Professor at Lesley University in Cambridge, Massachusetts where she directs the Center for Reading Recovery and Literacy Collaborative. As a former classroom teacher and literacy specialist, she works with a team to conduct field- based research and provide professional development to school leaders, literacy coaches, classroom teachers and interventionists. She is the recipient of the Greater Boston Council and the International Reading Association's Celebrate Literacy Award and was named the first recipient of the Marie M. Clay Endowed Chair. She publishes resources for comprehensive literacy programs that quickly become staples for literacy instruction across the country. Gay Su Pinnell is a Professor Emerita at The Ohio State University. Her work focuses on children's literacy education and ways to support teachers of reading, writing and language arts. Irene and Gay have published several books together, including Guided Reading: Responsive Teaching Across the Grades and The Fountas & Pinnell Literacy Continuum: A Tool for Assessment, Planning, and Teaching, PreK-8.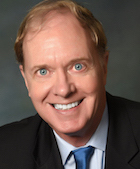 J. Richard Gentry
J. Richard Gentry, PhD is an internationally acclaimed author, researcher, and educational consultant known for his ground-breaking work in education on topics such as early literacy; best-practices for reading, writing, and spelling; and dyslexia. In addition to authoring 16 books, 2 textbook series, and numerous journal and magazine articles, he blogs for Psychology Today magazine offering commentary on a range of topics including education and policy, reading and the brain, baby/toddler reading, and educational standards. Recent books and textbooks include Raising Confident Readers: How to Teach Your Child to Read and Write—From Baby to Age 7, Strategies for Writing Workshop, Kid Writing in the 21st Century with Eileen Feldgus and Isabell Cardonick and Spelling Connections, a popular evidence-based spelling series for grades K-8. Dr. Gentry received a BA from the University of North Carolina-Chapel Hill and a PhD from the University of Virginia. He currently resides in Mobile, Alabama and can be reached at Richard@jrichardgentry.com.

J. Richard's appearance at the Literacy for All Conference is sponsored by Zaner-Bloser.
Christine Hertz
Christine Hertz is an author and an educator.  She finds great joy and challenge in helping all children grow as independent and engaged students. She is passionate about keeping play and creativity at the center of children's lives and curiosity and wonder at the heart of learning. Christine has taught in a wide variety of classrooms from preschool to fourth grade and as an adjunct instructor of education courses. You can follow her on Twitter @christine_hertz.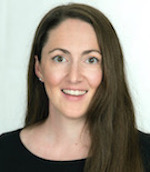 Lindsey Moses
Lindsey Moses is an author, consultant, and associate professor of literacy education at Arizona State University. Lindsey conducts ongoing classroom-based research and works with teachers across the country supporting the implementation of effective literacy instruction. Lindsey brings her classroom and research experience together to provide practical, research-based instructional ideas for teachers in her books and presentations. Her latest books include What Are the REST of My Kids Doing? Fostering Independence in the K-2 Reading Workshop and Supporting English Learners in the Reading Workshop.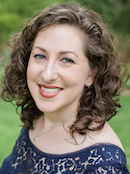 Stacey Shubitz
Stacey Shubitz is a literacy consultant, adjunct professor, and a former elementary school teacher. She's the author of Craft Moves: Lesson Sets for Teaching Writing with Mentor Texts and the co-author of Day by Day: Refining Writing Workshop Through 180 Days of Reflective Practice. Stacey is presently working with Lynne Dorfman on Welcome to Writing Workshop, which will be available from Stenhouse Publishers in the Winter of 2018-19. She co-founded Two Writing Teachers in 2007, which is a blog solely devoted to the teaching of writing.

Stacey's appearance at the Literacy for All Conference is sponsored in part by Stenhouse Publishers.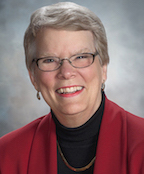 Carol Ann Tomlinson
Carol was a public-school teacher for 21 years before working at the University of Virginia. In her public-school work, she taught reading, writing, English, public speaking, and media arts – mostly to middle schoolers. She has a master's degree in Reading. Her doctorate is in Educational Psychology.  At UVA, her work has focused on differentiated instruction, and she has authored over 300 publications on that topic.  However, she says her most powerful learning has always taken place when she is in her own classroom or visiting the classrooms of other teachers.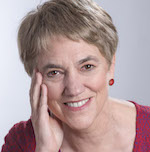 Vicki Vinton
Vicki Vinton is a literacy consultant and award-winning writer who works with teachers and schools both across the country and around the world. She is the author of Dynamic Teaching for Deeper Reading and the co-author of What Readers Really Do and The Power of Grammar. She is also the voice behind the popular literacy blog To Make a Prairie, and she regularly presents at national, state and international conferences.
Reading Recovery Speakers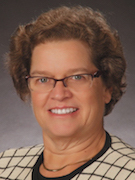 Sue Duncan
Sue Duncan is Executive Director of the Reading Recovery Program in the Early Childhood and Elementary Education Department at Georgia State University. Sue trained as a trainer in 1989 and has since worked in New Zealand, England, Canada and the US. Sue is also the only trained Facilitator for the Successful Start (First Chance) program in the US. She has also trained as a university trainer for the Partnerships in Comprehensive Literacy and Comprehensive Intervention Model.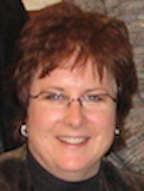 Dr. Allyson Matczuk
Dr. Allyson Matczuk is Reading Recovery Trainer for the Canadian Institute of Reading Recovery and an Early Years Consultant for the Province of Manitoba Department of Education and Training. She has had many years of teaching experience from grades 1 to 12 in four countries, and at the University of Manitoba as a sessional instructor in Graduate Studies at the University of Manitoba. Her areas of study include language development, second language learning, writing instruction, professional development, and government programs and policies for early literacy education.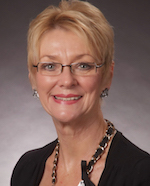 Mary Rosser
Mary Rosser is the Director of the University Training Center for Reading Recovery and Comprehensive Literacy at the University of Maine. Mary's particular areas of expertise are language education, curriculum development and literacy intervention. She has worked at primary, secondary and tertiary levels of education and has extensive international experience as a literacy consultant and popular conference presenter. Mary's current research interests focus on analysis of pedagogy with particular attention to teacher/student interactions that promote powerful learning and comprehensive literacy intervention initiatives within K-12 contexts.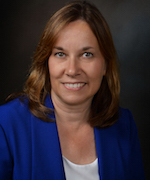 Lori Taylor
Dr. Lori Taylor works as a Reading Recovery Trainer at University of Maine.  She has worked in education for 33 years, teaching in special education, Reading Recovery, adult education, grade K-3 classrooms, as a literacy coach, and teacher leader before training for her current role.  Dr. Taylor's research interests include teacher reflection and decision-making, as well as nonverbal communication.
Rhode Island Convention Center
1 Sabin Street
Providence, RI
Lesley University
Center for Reading Recovery & Literacy Collaborative
29 Everett Street
Cambridge, MA 02138
Send anything that needs to be mailed (i.e. checks) to this address.